World Series of Poker Daily Summary for June 6th, 2008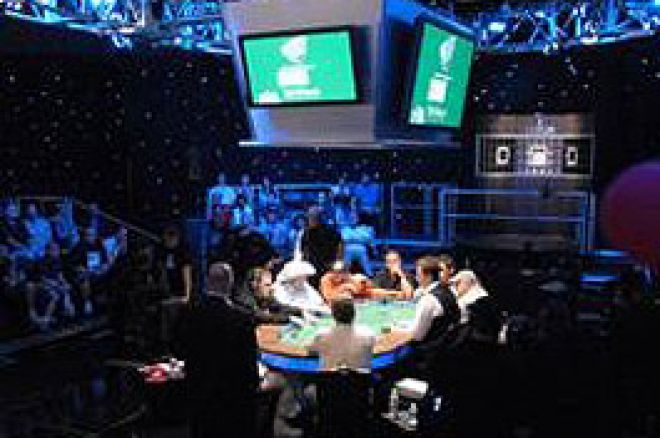 Friday's action at the World Series of Poker was headlined by another pair of bracelet ceremonies, while action continued or began in another four events as the WSOP's early run of six-event days continued its rythymic pace. The latest bracelet winners were Anthony Rivera in Event #8, $10,000 World Championship Mixed Event, and Matt Keikoan in Event #7, $2,000 No-Limit Hold'em.
Rivera's victory in the mixed-games world championship, if not a shocker, was at least unexpected. By far the least heralded of the eight finalists – which also consisted of Eli Elezra, Sammy Farha, James "mig.com" Mackey, Tom "durrrr" Dwan, final-table leader Matt Glantz, double-bracelet winner Jeff Madsen and Michael DeMichele – Rivera started with one of the shortest stacks and nonetheless negotiated the minefield to the win. Rivera's victory, worth $483,688, came when he finished off his last opponent, Mackey, who collected $297,792 for his second-place run.
Much earlier in the day, another final table unfolded, this time seeing Matt Keikoan emerge as the winner in the $2,000 No-Limit Hold'em event. Keikoan was a distant second place as play begand to runaway leader Theo Tran, who led after both Day 1 and Day 2, but the cards finally turned against Tran, who slipped to a fourth-place finish in his second final table of the '08 series. Keikoan entered heads-up play against Shannon Shorr with an early edge and was able to put away the win, collecting a solid $550,601. Shorr's runner-up showing was worth $349,141.
Another pair of events played down to final tables scheduled to begin on Saturday, even as this summary of yesterday's events appears. Event #9, $1,500 No-Limit Hold'em Six-Handed, was able to settle on its final six relatively early in the day, due to the accelerated pace of the short-handed game. The stacks were fairly tight in this one, with John Conkright holding a narrow edge over Michiel Brummelhuis and Rep Porter as this final began. Event #10, $2,500 Omaha/Stud Hi-Low, plated well into the morning hours before resolving its eight-player lineup for the final. Farzad Rouhani starts today's action with a healthy lead over Greg Pappas and "Miami" John Cernuto, among others.
Event #11, the $5,000 No-Limit Hold'em Shootout, played down to its 36 Round 2 semifinalists in an opening day's play. Among the 36 players who moved on to today are Joe Sebok, Greg Mueller, Michael Gracz, Isaac Haxton, Burt Boutin, Alex Jacob, John Juanda, Eric Froehlich, Ariel Schneller and PokerNews' own Tony G. All these players and the rest of the Round 2 qualifiers are already in the money, and six men will emerge to play for the biggest prizes tomorrow.
Event #12, $1,500 Limit Hold'em,saw 880 players on hand for its late-afternoon start. The field was whittled down to 189 by night's end, with the tightly packed field led overnight by Eric Pratt. The top ten included Marco Traniello, Vinny Vinh and Ali Eslami, with dozens of other "name" players still in the hunt as well.
Saturday brings another pair of event kickoffs. At noon, Event #13, $2,500 No-Limit Hold'em began play, with a field of 1,000 or so taking up much of the available space in the Amazon Room. 5:00 pm brings the kickoff of Event #14, $10,000 World Championship Seven Card Stud, when several hundred more players will take a shot at winning the title in one of the WSOP's longest-running events.