2008 WSOP Final Table to be Auctioned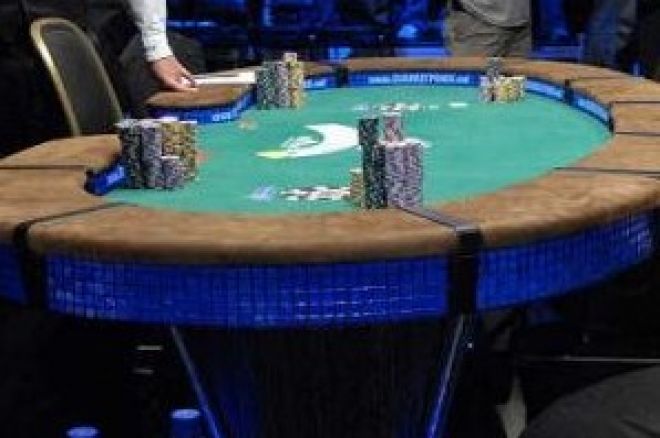 The World Series of Poker is teaming up with XP Events to auction off the table used for the last of the action in the 2008 WSOP Main event, which concluded early Tuesday morning when Denmark's Peter Eastgate eliminated Russia's Ivan Demidov to secure the $9.1 million first prize.
The final table is the keystone of a series of auctions offering 2008 WSOP memorabilia from the final, the Main Event and throughout the WSOP, including decks of cards, dealer button, table felts, signage and other items. The auction began overnight at WSOPshop.com and will run until November 24, 2008.
According to WSOP Director of Marketing Ty Stewart, "This auction is the ultimate bragging rights for any home game player, to own a piece of the game's history. This is the first time that the public has had the opportunity to bid on authentic items from the World Series of Poker Main Event, and the centerpiece of the auction will be the Final Table itself. We have very passionate fans and we expect this auction to generate a lot of interest."
XP Events, which is conducting the auctions, was signed recently to a multi-year pact to be the WSOP's retail merchandising operations partner. XP Events operates the WSOPshop.com site. Said Alan Fey, XP Events' president, "The Final Table is one of the most highly-anticipated sports events of the year. Fans will be able to log onto the WSOP online store the evening of the ESPN broadcast and begin bidding on memorabilia as well as browse the wide range of other WSOP-branded items available."
Get the best PokerStars bonus code by signing up via PokerNews. Use the bonus code stars50 and get great first deposit bonus plus numerous generous PokerNews offers on PokerStars.