2008 WSOP Event #47 $1,500 Stud Hi/Low, Day 1: Tang Leads, Traniello Near Top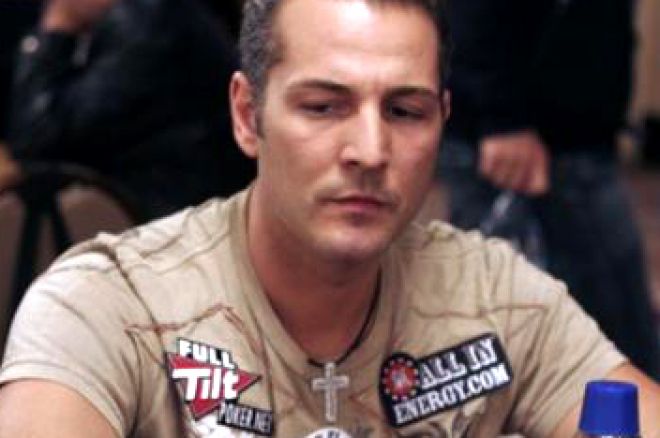 What does a player do after busting out in Day 2 of the $50,000 H.O.R.S.E. event? They roll right into the $1,500 Seven-Card Stud Hi-Low tourney, Event #47 on the WSOP calendar. At least that's what Chris Ferguson, Kathy Liebert, Tony G, Hoyt Corkins, and Men Nguyen did with their unscheduled evening off. They were joined by a total of 544 players, all in the hunt for a bracelet and $183,368 in first-place money.
At the end of the night, only 117 players remained with Ben Tang in the chip lead. Tang has finished second and third in this event in previous years, and one has to believe he's gunning for nothing short of the final table. But the first hurdle for the remaining field will be the money bubble, which is still more than 60 eliminations away.
Day 1 Leaders:
Ben Tang — 39,900
Thomas Hunt III — 38,200
Jay Kerbel — 36,100
Tim D'Alessandro — 32,700
Hoang Ta — 32,700
Joshua Feldman — 31,800
Marco Traniello — 31,400
Ryan Hughes — 31,000
Ryan Dreyer — 28,900
Stan Zdanowich — 25,200
The field was successful is shedding almost 80% of its players on Day 1, no small feat for a split-limit game. David Levi was one of the first casualties of the day when his eight-low was bested by David Sklansky with both a seven-low and high. Hoyt Corkins got all his chips in with 6-5-4-2 showing, and managed an 8-6 for low and a pair of fours for high, only to be eliminated by an opponent's 7-5 low and pair of fives. Chris Ferguson was yet another H.O.R.S.E. alumnus that wasn't able to negotiate the day. Ferguson was all in with (A-2) 2-8, but his hand made little progress and failed to overcome one opponent's 7-6 for low and another opponent's ten-high straight.
Phil Hellmuth busted out of Day 1 of the HORSE event during one of its Stud hi-low rounds, but managed to survive through a whole day of it in this event. Along the way, Hellmuth took part in Bryan Micon's elimination. Hellmuth's rolled up fours were good for a pot against Micon's two pair. A few hands later Micon was out when he couldn't catch either his low or flush draw. Half his remaining chips went to Hellmuth for the low and Pete Hassett for the high.
Other players falling in Day 1 included Kristy Gazes, Jean-Robert Bellande, Kathy Liebert, Paul "Eskimo" Clark, David Williams, Maureen Feduniak and Karina Jett. But it wasn't all bustouts and bad news.
Marco Traniello day's improved when he took a large pot of James Van Alstyne. Van Alstyne started with wired aces, which eventually found a second pair. However, Traniello started with wired eights that found trips on sixth street which took the hand. John Phan, who already has won two bracelets in this WSOP, also had a late-day surge that will give him an above-average stack going into Day 2.
And Berry Johnston was able to double up in one of the last hands of the night. All of Johnston's chips were in on fifth street, when he held (J-3) J-A-2. Unfortunately for Johnston, Bob Feduniak held (A-6) 3-3-A. A jack on sixth street brought Johnston a little closer to the mark. But seventh street looked like real trouble when Feduniak caught the case ace for aces full. The only card that could save Johnston was the case jack – which he caught on seventh street for quads and the double-up.
Along with our chip leaders, Day Two will start with Phil Hellmuth, Cyndy Violette, Tony G, Sam Grizzle, Al "Sugar Bear" Barbieri, David Sklansky, Annie Duke, Barbara Enright, Brett Jungblut and many more still in action. Check back with the PokerNews "Live Reporting" team for all the exciting Day 2 action, as the field finds its way through the money bubble and ends with another WSOP final table.