2008 WSOP Event #9, $1,500 NLHE Six-Handed, Day 1: Matt Matros Leads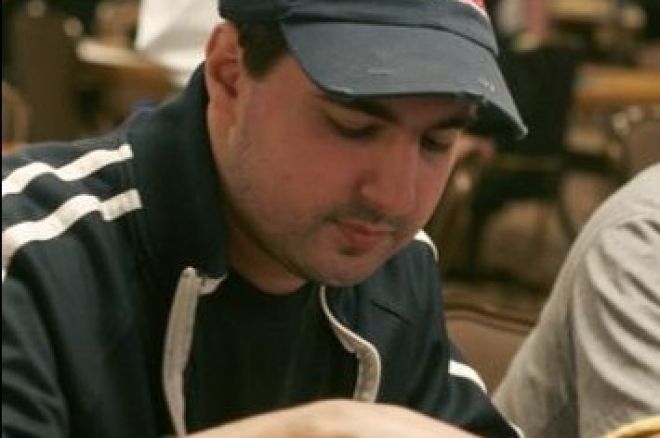 Matt Matros, a former final-table participant at the World Poker Tour championship, is the chip leader after Day 1 of the World Series of Poker Event #9, No-Limit Hold'em Six-Handed. Matros, who is the author of the book The Making of a Poker Player and a regular poker columnist, leads the $1,500 buy-in event with 156,600 in chips after his flush draw came through to knock out an opponent just before action for the day ended. "I'm just running really good right now," Matros said after scooping one of his final pots of the day.
The original starting field of 1,236 players has been thinned to 71 after 10 levels of play. The top ten entering Day 2 is as follows:
Matt Matros 156,600
Rep Porter 137,200
Thomas Fuller 110,200
Peter Marr 104,700
Avery Cardoza 99,300
Zachary Clark 94,000
William Mikolay 87,000
Jonas Danielsson 83,900
Tom Braband 82,700
Dave Zand 82,300
Eliminations were predictably hectic after players survived the money bubble. Peter Marr dodged a serious setback when his A-10 outran an opponent's A-K; Marr ended up swiping two more tens off the board and taking down the pot, which chipped him up to about 86,000.
Rep Porter picked up a big pot and bit of momentum to take toward the end of the first day when he came out on the right side of blind-on-blind confrontation. After his opponent limped in from the small blind, Porter raised with A-Q, only to see his opponent comeback over the top all-in, for $36,000 more. Porter made the call and his opponent showed A-3 suited. Porter's hand held up and he took a big jump up the chip ladder.
There are only two women remaining in the field; Laura Kallen Wakeland, who has a chip stack of approximately 58,500 and Stephanie Klempner, who, after absorbing a blow near the day's end, is down to 16,900.
Play will resume today at Rio's Amazon Room at 2:00 PM in order to whittle the remaining field down to the final nine. The total prize pool for this event is $1,687,140, with the winner taking home $372,843.