Poker Room Review: Hard Rock Tampa, Tampa, FL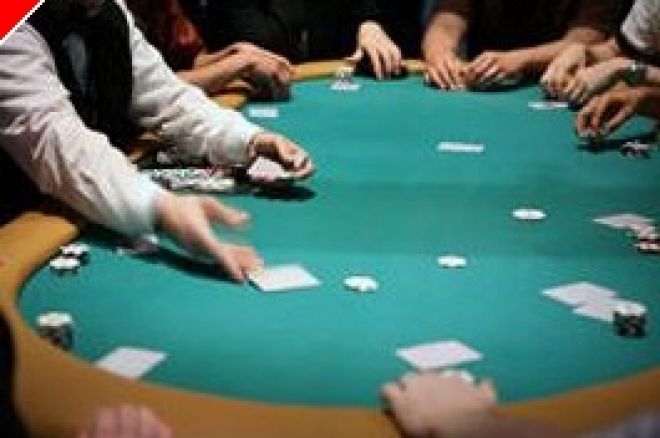 The Hard Rock Casino in Tampa, run by the Seminole tribe of Florida, is a large, great room. They have 50 tables, spread $1/2 and $2/5 no limit hold'em with a $100 capped buy-in. They spread $2/4 limit hold'em and $1-5 limit stud. There are regular tournaments as well.
This is the action room in the Tampa area. There are many younger players, most with either iPods, sunglasses, or baseball caps, just as they see on television. I have no idea if any of them have any serious game. The few who were at my table when I played on a Wednesday morning were professional poker wannabees who, after they lost a hand, loved to talk about how other players played their hands wrong. I enjoyed having them at my table and would love to play with them again. They were good for the game.
There's a nice food court right near the poker room. The prices are very reasonable, I thought, with a veggie burger at one of the places for $3.95, a veggie lo mein for $4.50 and house fried rice for $5.50 at the Asian place — or a huge scoop of Ben & Jerry's ice cream or a Cuban Chicken Noodle Soup for only a few bucks each. They also had a place that sold beef empanadas for $3. Did you ever see the musical Sweeney Todd? Remember the show-stopping scene "Worst Meat Pies in London"? Leave it to say, stay away from the empanadas.
The poker room itself is non-smoking, but is open to the rest of the casino. This allows for some annoying smoke to waft in near the edges of the poker room. Someone less bothered by cigarette smoke than I probably would not be bothered by it, but I was.
There is a very high ceiling with excellent lighting on the tables, very comfortable, well cushioned chairs, but without wheels – making repositioning a little more of a chore on the nicely carpeted floor. The room is not as clean as some, but cleaner than most. It is well run – with tournaments going off on time, empty seats being quickly noticed and called for, and signing up for games simple.
The room takes the standard-for-Florida 10-percent, $5-maximum rake and a $1 jackpot drop. The jackpot goes for a bad beat jackpot and a high hand bonus. When I was there, the bad beat was colossal – at $125,000. You needed to have your quads beaten. A royal flush in spades paid the holder $500. Other royals paid $100.
I heard an interesting story that I verified with a few other players. Apparently, for three days back in July of 2007, the poker room spread a $25/50 blind no-limit game with no cap. Players were seen sitting at the table with tens of thousands of dollars each! The poker room was taking quick advantage of the fact that as a Seminole casino they were not officially regulated by state law. By the third day of this enormous game, that had run continuously, people in suits (who were misidentified as state inspectors but who were really tribal officials) came in and shut the game down – as it went against the spirit of the state law that limited buy-ins and limits inside state-regulated casinos in racetracks and jai alai frontons. This high-stakes game apparently risked damaging the trusting relationship between the Seminole tribe and the state regulators. I guess the Seminoles didn't want to kill the golden goose of casinos they have established in Florida. Even so, for three days last year at least, the place had the biggest action outside of Las Vegas and Southern California. Folks I met were dreaming of a day when these games could once again flourish. And, for what it's worth, in my opinion there's no good reason that they shouldn't be allowed.
I liked the action and the excitement of this room. If I were in Tampa on a regular basis this is the place that I'd play in cash games. But for tournaments I'd probably play at Lucky's – a place with no-juice tournaments at a nearby dog track that I'll review in a subsequent article.
Hard Rock Casino Tampa
5223 North Orient Road
Tampa, Florida
866-502-PLAY