Poker Room Review: Seminole Casino Coconut Creek, Coconut Creek, FL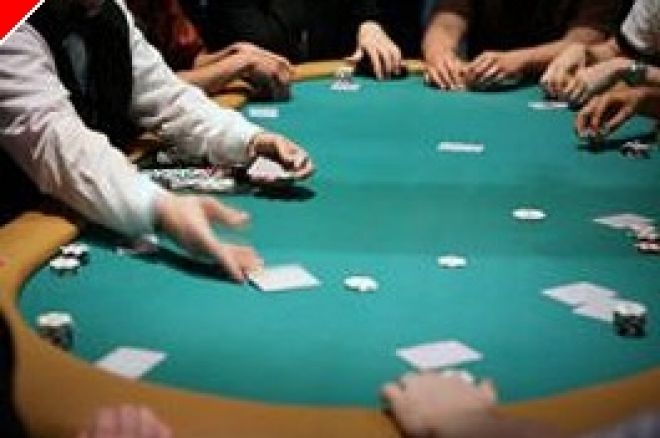 The poker room on the second floor of the Seminole Coconut Creek Casino has a barren and isolated feel to it. For those looking for a glittering, casino-like atmosphere, it's a disappointment. There is no foot traffic or gambling anywhere near the poker room. But for those looking for poker without any other distractions this might be just the spot.
The poker is lively, with 15 tables. Four were going full blast at 8:00 on a recent Tuesday morning. This is a great room for low-stakes no-limit hold'em. There's some limit hold'em action as well – principally $2/4. There's never stud – though they offer it officially. And there's an occasional $2/4 Omaha-8 game. The room offers $55 sit-'n'-goes, though those seldom go off. And unlike many of the other rooms in south and central Florida, there are never any multi-table tournaments.
Based solely on my three hours of morning play, the action games are the $1/2 and $2/5 no-limit games. As with all Florida games, as per state law, they have a $100 maximum buy-in. (They even offer a $5/5 blind game as well – with that crazy maximum, as well – though none was going while I played.)
This is a bare-bones room, with grungy chairs, a few small-screened televisions on the wall, and dirty felt. The carpet was a nauseating orange color, and very dirty. There are no windows. I got the feeling that the management of the casino gives poker a low priority, tucked away as the room is away from all the action. Even so, the poker room management tries to make the best of a bad situation. They try to get things going early by offering all players a free breakfast from 7:00 – 10:00 AM. The prices for food are exceptionally inexpensive even without this freebie. There's an all-you-can-eat breakfast for $4.95 and a lunch buffet for $7.95. Single breakfast offerings are $2 or $3.
They also keep the rake low by delaying it until the pot reaches at least $10. That may seem like a small concession, but I can tell you that the quick rake of $1 that some other poker rooms have even when the pot is uncontested pre-flop, greatly increases the difficulty of beating a tight game.
When I played there was a player-funded bad beat jackpot and high hand bonus. The jackpot stood at $57,000 – which might explain the plethora of no-action rocks I had at my table. The high hand bonus was $500.
In the early hours that I played, the game was very loose and passive. Hands were typically unraised pre-flop. On the few occasions when I decided to raise I got very little action. I was told that if I wanted action I should move to $2/5. So I did.
Sure enough, in the hour or so that I played $2/5 I saw many players going all in – catching and not catching – and often laughing at whatever the result might be. It was a game I truly enjoyed – and profited from – at least for a while. When my $2/5 table got a little too lively for me, with players routinely going all in preflop, I moved back to what had become a very juicy $1/2 game. I left considerably ahead for the session.
This is the only room in the Fort Lauderdale and West Palm Beach area that's open early in the day. I got the sense that many regular players came here first (maybe for the free breakfast) and then as the day wore on, they made their way to the bigger rooms like the Hard Rock in Hollywood. If I lived down here on the southeast coast of Florida, I might well do the same thing.
Seminole Casino Coconut Creek
5550 NW 40th Street
Coconut Creek, FL 33073
866-2CASINO or 954-977-6700