WPT to Explore Network Options for Season VII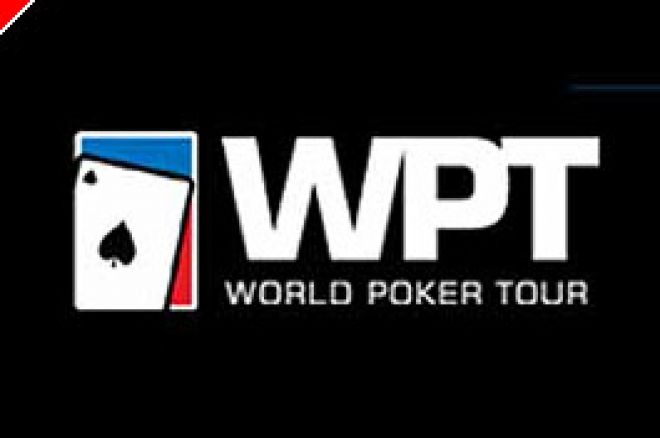 World Poker Tour Enterprises, Inc., owner of the World Poker Tour, has announced that it has entered discussions with several broadcast networks after its current contract with Game Show Network expired on Saturday. The announcement was widely expected after indications that GSN was looking in other directions, perhaps looking for content that skewed toward younger demographics, despite the WPT's status as the network's highest-rated program.
GSN's presumed shift away from poker content had also been seen in the failure of the network to renew the popular "High Stakes Poker" program as well, though neither GSN nor WPTE were willing to permanently close the door in an official statement. Said GSN CEO David Goldhill, "The World Poker Tour has been a great partner and the show continues to perform strongly on our network. We are continuing discussions with WPTE regarding how we may be able to work together – including perhaps broadcasting parts of Season VII."
The possibility that the GSN had been looking to pick up only selected WPT stops – likely from the largest-purse events, such as the WPT Bellagio and Commerce events – would run counter to WPTE's own needs. As a made-for-TV series, the WPT has always lacked a "home" casino, despite contracts with many of the largest casinos in both the United States and abroad.
The WPT's next home, once determined, will be its third, following both GSN and the WPT's original network, The Travel Channel. WPTE has not indicated exactly which networks may be involved in ongoing negotiations. According to WPT CEO and founder Steve Lipscomb, "We have enjoyed watching the show and our numbers grow on GSN. Our hope is that we can find ways to collaborate with the network long into the future. This may allow us the first opportunity to explore diversifying content on multiple networks like most sports leagues. We have already begun those discussions and look forward to making another season of the best and most widely distributed poker programming in the world to our dedicated viewers and fans."
Season VII of the WPT is scheduled to get underway with the Bellagio Cup IV, scheduled for July 11-17, 2008 at the Bellagio in Las Vegas.