Poker Room Review: Miccosukee Resort and Casino, Miami, FL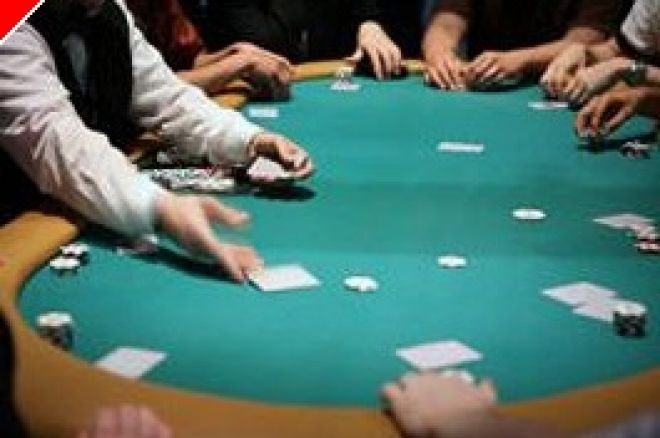 The Miccosukee Resort & Gaming facility, located on the western fringe of Miami, bordering the Everglades, is large and impressive. There is a modern hotel with 302 rooms, a 1,200-seat high-stakes bingo hall, 1,700 slot machines (called "video pull tabs" to get around the current legal prohibitions in Florida), 46,000 square feet of convention meeting space, five restaurants, two bars, and regular entertainment. The poker room is impressively proportioned as well, with 58 tables in one large room.
Even so, unless for transportation or geographic reasons you have no other place to play poker, I cannot recommend this room.
It's true that they spread many of the games offered by other rooms in Florida. There is $1/2 and $2/5 no-limit hold'em, $1/2 and $2/4 limit hold'em, and $2/4 limit Omaha. There's even a game unique to this place, as far as I know. It's called "Tahoe". It plays like hold'em but with three cards, with the player not allowed to use more than two of them when making a hand. And it's also true that the games, for the most part, tend to be juicy, wild affairs, with many unskilled players pumping up the pots.
But I must reserve my recommendations for those rooms that at least seem to be a little interested in their customers, the players. This place didn't appear to be, during my visit.
Let's start with the plethora of restrictive rules. While playing poker in the Miccosukee poker room, none of the following are allowed at the table:
Reading
Listening to music
Talking or listening on a cell phone
Eating
Writing
The players are not allowed to sign up for more than one game at a time. When I asked why this was so, I was told, "Because that's the rule."
Players are raked 10% up to a maximum of $5. I have no beef with that. It's the going rate in Florida (too high in my book – but I've learned to live with it). But when I won my first pot of $38 I noticed that the dealer immediately raked out $4. I smiled and pointed out that he took $1 too much. "We round up," the dealer said without even looking at me. Now that's a nice way of making the player feel right at home!
Please notice that there is no rule against smoking at the poker room. That is done in abundance. Though all of the tables and chairs are first rate, the room is full of cigarette smoke, and the tables, chairs, and felt already show signs of burns and stains from cigarettes. Perhaps the air filtering system wasn't working. But the place was a smoky hell.
All of this would not be sufficient for me to suggest that players play elsewhere. But the staff seemed purposefully unhelpful, unfriendly, surly, sullen, disinterested, and downright rude. Here are two examples:
I bought into the $1/2 no-limit hold'em game for the requisite $100 (it's the minimum and maximum buy-in at the table). The table was filled with smokers. I decided, after thirty minutes or so, to move to another table that seemed at least slightly less smoky. This I did, taking my chips from my first table to my new table.
I sat down with exactly $96 – the amount I brought with me from the other table. The dealer said to me, abruptly, that I didn't have enough money on the table. I mentioned that I was just moving from the next table over. "Come on, chip up, sir," he said, tapping the table impatiently, not acknowledging my point one bit. Not wishing to argue, I complied immediately. I quickly bought in for another $5. "Sir," he said with what seemed like an almost comical tone of condescension and derision, "Sir, now you're $1 over. Take the extra dollar off the table." (With the "you idiot" being implied.)
I did as I was told, but laughed to myself and shook my head at the rude absurdity of it all.
A short time later I went to cash out. I walked up to the large desk in the front of the room that was staffed by two people – a younger woman and a middle-aged man who seemed to be in charge. I waited there for a few minutes, about six feet or so away from the floor man. He did not look in my direction. His assistant didn't look over. I stood there ignored for about three minutes.
After a while longer, without the floor even so much as a nodding in my direction, I said, "Excuse me. Could I cash out?"
The brush looked up and said, "Not in here," and gestured with his head out to the casino floor. He then looked back down at this paperwork.
Though I had just been dismissed, not to be daunted by this very unhelpful and rude man, I asked him where the cashier was. "Out there," he answered, clearly bothered by my question, but not telling me exactly where the cashier was. Again, he pointed with a slight motion of his head.
I left the room, only knowing that I had to go out into the large casino floor and find a cashier if I wanted to cash out. I stopped a security guard and asked him where the cashier was. He said, without pointing or making any effort to assist me, "It's on the other side," employing the now-familiar head point that must be Miccosukee sign language, pointing in the general direction of away from where I was but not back into the poker room.
I followed the hallway for 20 or so paces until I saw a sign that was quite literally on the other side of the casino, about 80 yards or so away. I walked over to it. There was exactly one cashier. I stood in line for her, behind people cashing in slot tickets. We were about four people deep when I arrived. I was finally seen after about ten minutes of waiting. I smiled and handed the cashier my chip tray, announcing "exactly $100 in chips".
Without smiling or looking at me she took the chips, counted them out very slowly as if she had never handled chips before in her life. I almost expected her to hold them up to the light to verify that they were in fact chips from her casino. She finally announced "$100" to herself and then opened her draw and counted out five $20 bills.
I said, as nicely as I could muster, "Excuse me. Would you please give me a $100 dollar bill?"
"I have none in my drawer" she said. "This is all I have".
I have been to a few hundred casinos in my time. $100 bills are the currency of the realm in all of them. I think the cleaners in the bathrooms almost expect them as tips, they are so common. How she could be a cashier in a casino and not have any $100 bills baffled me. And I did not want extra bills in my wallet that tends to bulge anyway with all of the papers and $100 bills that I carry on my poker trips. So I asked her to please find me a $100 bill.
"You'll have to wait, then" she said – and disappeared into a back room.
I timed her, just for the sake of accuracy. She was gone from the window for precisely four minutes. That may not seem like a long time. But in a busy casino, with only one line at the cashier, it's an eternity.
Finally, she returned, carrying exactly one $100 bill as if it were some freak currency. She handed it to me sullenly and I left, vowing not to recommend this terribly unfriendly and unhelpful casino to anyone else.
All of that being said… in the interest of fairness I need to mention that they had one of the best dinner deals I have seen in a casino. Their Café Hammock, open 24 hours a day, had a "surf and turf special" for $6.95! The rest of the menu was about what you'd expect at a reasonably priced fine dining place. The regular surf and turf price was $18.95. The 16 oz. porterhouse steak was $21.95; alligator was $15.95. The bingo snack bar also seemed to be very reasonable for those looking for a quick bite: baked cod at $5.95, fried chicken for $4.95 and sandwiches for $3 and $4.
But even so, as much as I love a bargain meal, it isn't enough to get me to come back – at least not until I learn that they've changed their management and trained their staff on how to treat their customers better.
Miccosukee Resort & Gaming
500 S.W. 177th Avenue, Miami, FL 33194
877-242-6464 or 305-925-2555