PokerNews Official Statement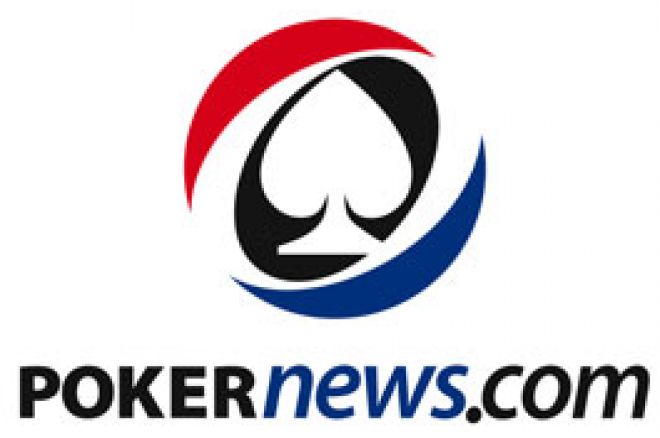 The last 48 hours have been a crucial and trying time for PokerNews.
On the outset of the World Series of Poker, we have been associated with an outstanding female poker player, who until a few hours ago, was the last woman standing in the original field of 6844 entrants in the 2008 WSOP Main Event. Official PokerNews representative, Tiffany Michelle, was one of the chip leaders for the better end of her run in the Main Event and was poised for a brilliant Final Table appearance that would make her the second woman in history to achieve such a feat.
As a company that truly believes in this industry and in the importance of supporting aspiring poker players, PokerNews sponsored her into several buy-in events at this year's World Series including the Main Event, enabling Tiffany to showcase her irrefutable talent and flair on the felt. However, a few days into the Main Event, several media outlets published reports and images showing Tiffany donning an UltimateBet.net logo during her play at the ESPN feature table.
It was later confirmed that without any consultation with PokerNews, Tiffany went ahead and signed a sponsorship deal with Ultimate Bet. While we welcome such sponsorship deals between online gaming operators and players, as a company we could see no reason as to why we were left out of such negotiations, especially considering the relationships that PokerNews has with all such entities. Tiffany was bought into the event by PokerNews and had a signed player contract with PokerNews Ltd. We believe, that based on advice from her agent that the contract may have loopholes; she went and made a deal with an online gaming operator that completely contradicted the trust that we had put in her, both as an employee and as a sponsored player. As an organization we felt completely sabotaged by Tiffany, her agent and Ultimate Bet.
In fact, PokerNews was looking forward to and expected a large number of sponsorship offers from the world's biggest poker rooms – Tiffany's career was about to explode and we could not have been more proud for her. Therefore, we are incredibly disappointed with Tiffany and her agent's lack of respect and professionalism. We are currently seeking legal council on this entire situation and potential damages to PokerNews.
In regard to the Ultimate Bet and PokerNews relationship, Ultimate Bet has come under considerable scrutiny from the Poker Community for several scandals involving high-ranking employees and the use of defective software that allowed these users to see their opponent's hole cards. As a result of such breaches in the online communities trust, PokerNews has decided that it will no longer promote this site within its network.
Despite the disappointing circumstances, we extend our deepest congratulations to Tiffany on her outstanding achievement. Tiffany finished in 17th place and left the room to a standing ovation.
On behalf of PokerNews, I would like to thank the millions of faithful viewers who have supported us throughout this time, and who have continued to come to us for reliable, timely and in-depth reporting of the world's biggest poker tournaments. I truly believe that this year we were able to showcase to the world the incredible team of people that we have working for this organization. The live updates this year set a precedent and I am proud of our efforts.
Justin Robert Huxley
[I]PokerNews Ltd Vice President[/I]