ChanPoker Announces Closure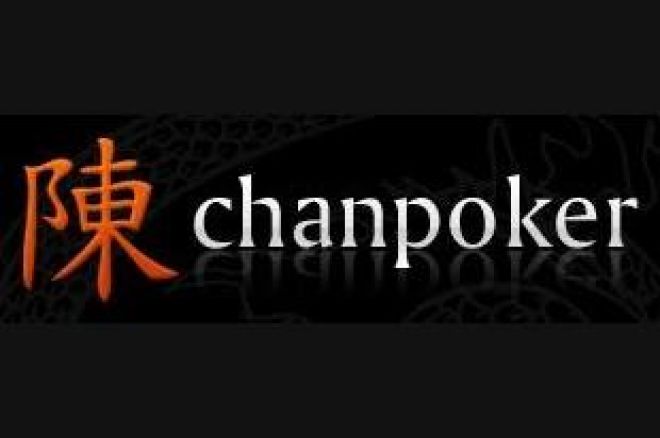 Chan Poker (chanpoker.com), the splashly online poker site fronted by 10-time World Series of Poker bracelet winner Johnny Chan, has announced its closure effective August 21st. Chan Poker was most recently a member of the Ongame Network, anchored by well-known sites such as PokerRoom.com, but as with other sites on that network was closed to American play following the passage of the UIGEA in late 2006.
Chan Poker was one of the flashier, newer sites perhaps most affected by the UIGEA-caused changes in the online poker market. The site launched amid much fanfare in 2006 with a high profile at the 2006 World Series of Poker, including a popular booth at that year's poker Lifestyle Expo. However, Chan Poker faced an uncertain future only months later, and was never able to overcome the change in market conditions precipitated by that fall's legislative events.
Chan Poker continues to seek an online site to acquire its player database and honor its customers' non-monetary accumulated player points. The complete notice as published by Chan Poker follows:
[I]We are sad to inform you that Chan Poker will be ceasing operation effective this Thursday, August 21, 2008. Effective immediately we will no longer be accepting deposits. On August 21 our poker clients will be disabled.
If you have a cash balance with us rest assured that all withdrawal requests will be honored and promptly processed. To facilitate timely withdrawals, limits for certain withdrawal methods have been increased. We will make every effort to accept withdrawal requests through our website for as long as necessary however we strongly advise submitting your request as soon as possible. To initiate a withdrawal now please follow this link to go to your account. Please note that once final withdrawals are processed your account will be automatically closed, no further action is necessary.
The final $50 daily freeroll will be held Tuesday, August 19, 2008. We will not be holding any additional weekly Red Orange Freerolls.
We are actively seeking a partner to provide poker software and honor all Chan Poker player point balances for those that wish to continue playing online poker. We will keep you informed of developments on this front.
As always, if you have questions or concerns please don't hesitate to contact us at support@chanpoker.com.
Warm regards,
Chan Poker Customer Support</I>