FTOPS IX, Event #10: 'Harlindo' Takes $1.5M Guaranteed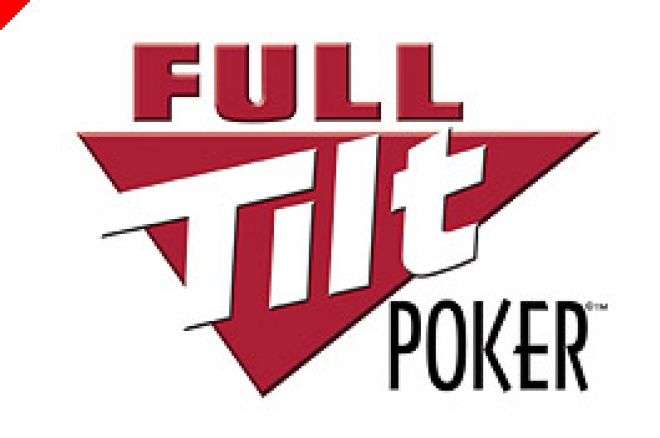 FTOPS IX Event #10 drew 4,985 entrants to the $300+22 no-limit hold'em event, with a total prize pool of a guaranteed $1,500,000. Full Tilt pros Scott Clements and Paul Sexton made the money, but it was Josh Arieh with far and away the best showing for Team Full Tilt. Finishing in 25th place, Arieh earned $5,550 for his efforts. Headlining the final table with over $1,000,000 in online tournament winnings was online star James "P0KERPR0" Campbell, also known as "jcamby33". Going into the final table, the chip counts were:
paigowpro – 3,204,604
Harlindo – 2,707,655
IwanaClay – 1,814,826
James "P0KERPR0" Campbell – 1,795,000
SKILLAN – 1,559,227
doubledave22 – 1,319,169
Tazmaniapwnsyou – 1,055,340
Mr Mack Bust – 911,319
Kasy1 – 587,860
With blinds at 25,000/50,000 and an ante of 6,000, short-stacked Kasy1 made a stand with
but ran into the
of SKILLAN. The board did not deliver the miracle deuce and Kasy1 was the ninth-place finisher. The next elimination came at the 40,000/80,000/10,000 level. On the button, Harlindo raised to 240,000 and IwanaClay moved all in from the small blind for 738,497 with
. Harlindo called with
and took a commanding lead on the flop when it came out
. The turn brought the
giving IwanaClay two outs, but the river was the
and IwanaClay finished in eighth place.
A key hand occurred at the 50,000/100,000/10,000 level that would set the stage for things to come. P0KERPR0 (Campbell) raised to 250,000 from early position. In the small blind, Mr Mack Bust moved all in having Campbell covered. After several moments of deliberating, Campbell called all in for his last 1.85 million but saw his
in bad shape against Mr Mack Bust's
. The flop and turn brought no help coming out
, but the
river saved Campbell and propelled him to the chip lead. Three hands later Campbell struck again, eliminating two opponents. Tazmaniapwnsyou moved all in for 438,671 from early position and Campbell called from the small blind. In the big blind, paigowpro raised to 1.4 million and was then faced with an immense decision when Campbell pushed all in over the top. Paigowpro thought for a while before calling for 1.5 million with
, which trailed Campbell's
. Meanwhile, Tazmaniapwnsyou had
. The board ran out
eliminating Tazmaniapwnsyou in seventh and paigowpro in sixth.
Mr Mack Bust was next to go, calling all in with
against SKILLAN's two black eights. No help came for Mr Mack Bust, who finished in fifth place earning $60,000. Despite winning that hand and doubling through Campbell a few hands later, SKILLAN would soon be eliminated. Campbell raised to 272,977 on the button and SKILLAN reraised to 675,000 from the small blind. Campbell called and the flop came out
. SKILLAN fired 1.12 million and Campbell smooth-called. The
turn card led to an all-in push from SKILLAN for 2,639,430. Campbell called, showing
, ahead of SKILLAN's
. The river came the
and SKILLAN finished in fourth place for a payday of $79,500.
With three players remaining, the chip counts were:
James "P0KERPR0" Campbell - 11,547,407
Harlindo - 2,255,131
doubledave22 - 1,152,462
The three-handed battle was fierce, with several double-ups before third place was determined. With the blinds at 80,000/160,000 and an ante of 20,000, there was a limped pot between James Campbell and doubledave22. The flop came out
and doubledave22 led out for 267,500 before being raised to 800,000 by Campbell. Doubledave22 then moved all in for 4.1 million and Campbell called, showing
, which led the
of doubledave22. The turn and river came out
and
, and doubledave22 was out in third place, for $102,000.
Heads-up play began with Campbell holding almost a 2:1 chip lead, but Harlindo fought back, eventually taking the lead and the victory. It ended when Harlindo limped in on the button and Campbell raised to 480,000. Harlindo moved all in, having Campbell covered, and Campbell called with
, trailing Harlindo's
. The board ran out
and James "P0KERPR0" Campbell finished in second place, earning $157,500.00.
Harlindo bested 4,984 opponents en route to winning FTOPS IX Event #10 and $259,440.00. The final results were:
1. Harlindo - $259,440.00
2. James "P0KERPR0" Campbell - $157,500.00
3. doubledave22 - $102,000.00
4. SKILLAN - $79,500.00
5. Mr Mack Bust - $60,000.00
6. paigowpro - $45,000.00
7. Tazmaniapwnsyou - $34,500.00
8. IwanaClay - $26,250.00
9. Kasy1 - $19,500.00