Hard Rock Poker Lounge Open For Business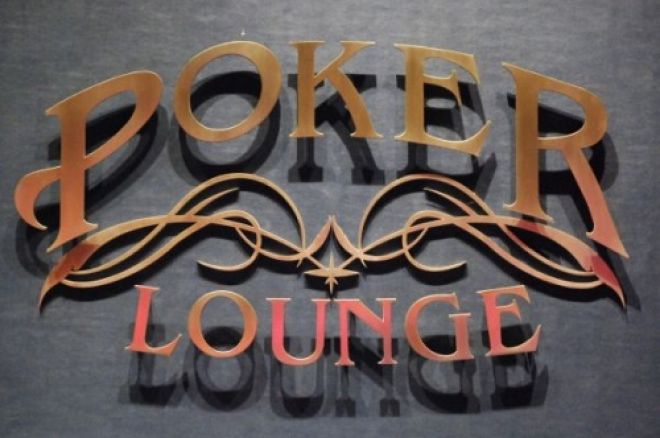 For about fifteen years, the Hard Rock has always been a vibrant, cutting-edge casino. Situated on the corner of Paradise Rd. and E. Harmon Ave, the Rock n' Roll themed casino has been a great venue for clubs, concerts, and gaming for years. Given the 'always up on the latest trend' mantra the Hard Rock follows, many visitors in recent years have been surprised to note that the casino did not have a poker room. Today, the era of casino sans poker room ends as the Hard Rock opens their 'Poker Lounge', an innovative take on the Las Vegas poker destination. The concept merges poker room and night club. The 30 million dollar teardrop shaped lounge will feature poker and a lot more. A full service bar equipped with video poker will invite players into the new lounge. The sexy space, designed by Zeff Designs, is accented in dark wood and over-sized plush leather chairs. The room holds 18 tables spread spaciously across the layout, complete with Genesis dealing machines. Other additions coming in the near future include high denomination slot machines and a satellite race and sports ticket booth in the room.
When asked about the type of games you can expect to see dealt in the Poker Lounge, Director of Poker Operations, Houston Waldie replied, "There is not a game we won't take the lid off of. If there is a demand for a game, we will spread it." The Hard Rock Poker Lounge will also bring some new twists to the games they deal. Waldie and his team plan to offer a No-Limit game with kills (5X the small blind), as well as games with straddles. Tournaments will include deep stack structured weekend tournaments with $330 and $540 buy-ins. The Poker Lounge will also aim to offer a variety of sit-n-gos with buy-ins ranging from $65 to $2,200. When asked about the single table tournaments, Houston replied, "We hold a lot of value in our sit-n-gos, and will place a strong emphasis on them."
Players and patrons of the lounge will be able to enjoy themselves while listening to music and ordering drinks in style. The mood of the room will be set through a sixteen zone speaker system that will allow the music to be clearly heard, but not drown out the poker games themselves. The Lounge will also offer bottle service to players in addition to the full bar located in the room. The amenity of bottle service is not only offered, but will bring value when compared to other Hard Rock spots that offer bottles, such as Body English and Wasted Space, as Houston notes, "You can get bottle service and expect high end brands to be around a $100 less on average."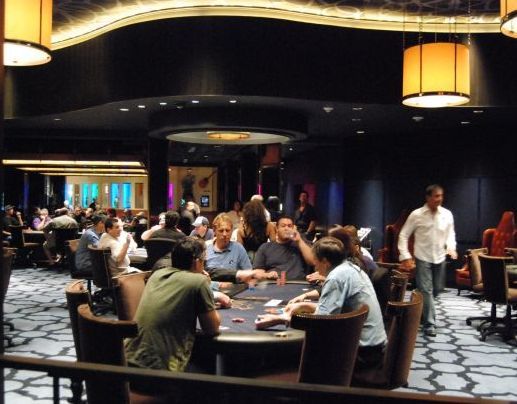 <center>Loungin': The New Hard Rock room on opening day</center>
The new Hard Rock concept is unique in nature, but the goal of the experience is familiar: To offer exceptional customer service to guest in a fun and cool atmosphere. The Poker Lounge concept has been in development for over a year, and is part of an ongoing expansion plan conceived by 'new' Hard Rock owners Morgans Hotel Group.