PokerStars 2008 World Championship of Online Poker (WCOOP): Day 5 Summary Report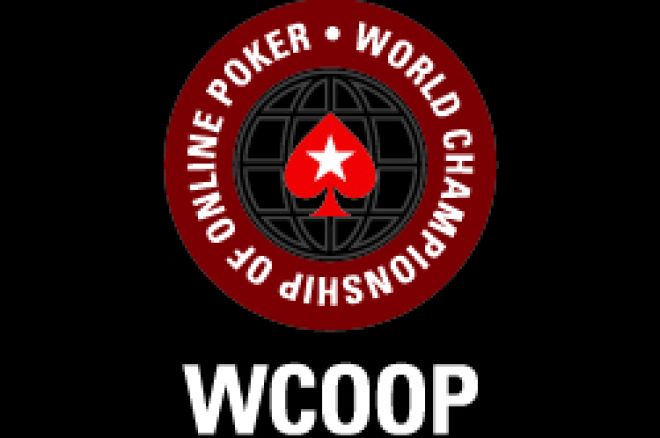 Two more events were held Tuesday in the 2008 World Championship of Online Poker at PokerStars, part of a very busy week for the series. Events #9 (4-max NLHE) and #10 (Razz) both featured affordable $200+15 entries, drawing large fields for their respective formats and easily topping the pre-event guarantees. "jonasof87" pulled down the day's biggest payday, $95,410, in Event #9, while "dinho_style" captured the razz bracelet, collecting $43,096.48 for his efforts.
Today at PokerStars, two more WCOOP events will be contested. Beginning at 2:30 ET is Event #11, $300+20 Pot-Limit Omaha Hi/Lo with a $300,000 guaranteed purse. Two hours later (4:30 ET), Event #12, $320 Hold'em Mixed-Game 6-max begins, also with a $300,000 guarantee.
WCOOP Event #9: $200+15 4-max NLHE
Day 5 of the WCOOP kicked off with a $200 +15 NLHE 4-max event. The unique tournament attracted 3,290 participants to create a prize pool of $658,000. Among the top finishers were Alex Kravchenko in 26th place ($2,697.80), Peter "Nordberg" Feldman in 34th place ($1,908.20), and Chris "TheTownhouse" Odle in 35th ($1,908.20).
The final table came to a close roughly 14 hours after play began with jonasof87 emerging victorious. The final standings were:
1. jonasof87 - $95,410
2. emiwarg - $55,930
3. EirikS - $36,190
4. 3232 - $26,320
WCOOP Event #10: $200+15 Razz
The only non-mixed razz event on the WCOOP schedule drew 1,288 entrants to the $200 +15 tournament, smashing the guaranteed $100,000 for a total prize pool of $257,600. Notable finishes included Jordan "Octavian_C" Rich in 29th place ($1,674.40), Hoss_TBF in 30th place ($1,674.40), Aaron "GambleAB" Bartley in 42nd place ($1,159.20), and cyrus1 in 48th place ($1,159.20).
The tournament lasted over 16 hours with dinho_style outlasting the field to capture the victory. The final results were:
1. dinho_style - $43,096.48
2. oneftwons - $24,858.40
3. SunTzu7076 - $16,744
4. txopt - $10,948
5. likomaboy - $5,796
6. Scott "scottyno" Novak - $4,894.40
7. bad_beat_bud - $3,992.80
8. Raoeoiku - $3,220