PokerStars.com APPT Macau, Day 1a: Wagner Takes Lead at Night's Close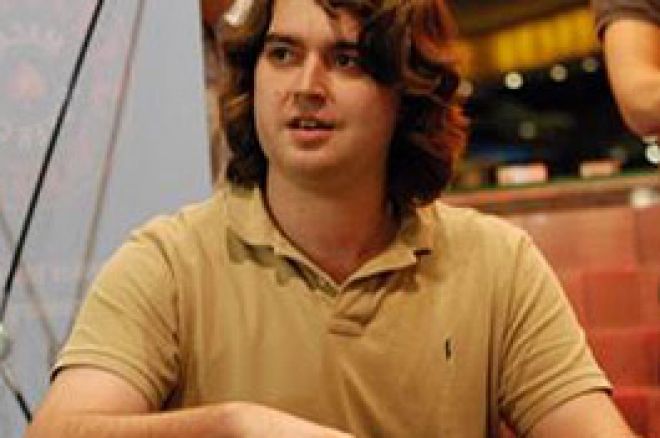 Day 1a of the 2008 PokerStars.com Asia Pacific Poker Tour Macau Main Event saw 125 runners take the field, including notables John Juanda, Liz Lieu, Barry Greenstein and 2007 APPT Grand Final champion Grant Levy. By the end of Day 1a, 46 players remained, with Germany's Andre Wagner taking over the chip lead on the last hand of the day. Other big names in the field included Wooka Kim, Mike "timex" McDonald, Celina Lin, Harry Demetriou and Jonny Vincent.
Team PokerStars Pro member Barry Greenstein was one of the early casualties on Day 1a when his flopped set was outrun by Jakub Dylewski. On a flop of
, Greenstein check-raised all in when Dylewski raised with
. Dylewski called, and Greenstein tabled
for bottom set. Dylewski needed a six or a five to win, and the
on the river was enough to make a bigger set and send Greenstein pacing early. Other eliminations on Day 1a included Vincent, Lieu and Eric Assadourian.
Grant Levy spent the early part of Day 1a looking to add a Macau Main Event title to his 2007 APPT Grand Final trophy, picking up pocket kings six times in the first two levels of play. Despite catching great cards, Levy had trouble gaining traction, and busted midway through the day. On a flop of 2-
, Levy moved his stack into the middle with
. His flush draw was live against his opponent's pocket kings, but the king on the turn made a full house for his opponent and left Levy drawing dead.
Tony Dunst followed Levy to the rail a few hands later when he ran A-K into John Juanda's pocket jacks. No help arrived for Dunst and he busted. Celina Lin's pocket queens were outflopped by Daisy Wain's pocket fives on a board of
in her last hand, and James Honeybone lost a big race with A-Q against pocket deuces to see his tournament end early.
Some of the name pros fared slightly better on Day 1a, including Harry Demetriou, who finally got the double-up he'd been asking for just as the day came to a close. After asking his opponents for some time to double him up, Demetriou managed the feat twice in quick succession with A-Q. In his first hand, he got all his chips in preflop with
against pocket eights and flopped a queen. The second hand was more dramatic, as the money went in on the river with Demetriou holding
on a board of
. Demetriou finished Day 1a alive but near the bottom of the leader board.
Mike "timex" McDonald also made it through Day 1a, but with the shortest of stacks. On one of the last hands of the day, McDonald got it all in with
against Veerachai Vongxaiburana's pocket sevens. Vongxaiburana flopped a set, and McDonald was left with a scant 3,500 in chips going into Day 2. Other notable survivors included John Juanda, Wooka Kim, and Guray Turkay.
Kofi Farkye held the chip lead for much of the last two levels of play, with good cards and aggressive play helping him build a huge stack late on Day 1a. Andre Wagner slid in on the last hand of the day to take over the chip lead when his
held up against Anthony Rivera's
. The flop was good for Wagner, coming down
, and the
on the river gave him a full house and the chip lead as Rivera was eliminated. Here are preliminary chip counts for the Day 1a leaders at APPT Macau:
Andre Wagner — 109,700
Kofi Farkye — 78,700
Daisy 'Chain' Wain — 70,100
Steven Djingga — 62,400
Guray Turkay — 54,300
Xinzheng Xu — 52,800
Yadong Liu — 51,500
Tyrone Kerrigan — 49,400
Chung Yiu Charles Lam — 41,000
Yinh Chieh Chen — 40,700
Join PokerNews at 1:30 PM local time tomorrow as the next batch of Day 1 competitors take to the felt for their shot at the PokerStars.com APPT Macau Main Event.