Poker Room Review: Carson Valley Inn, Miden, NV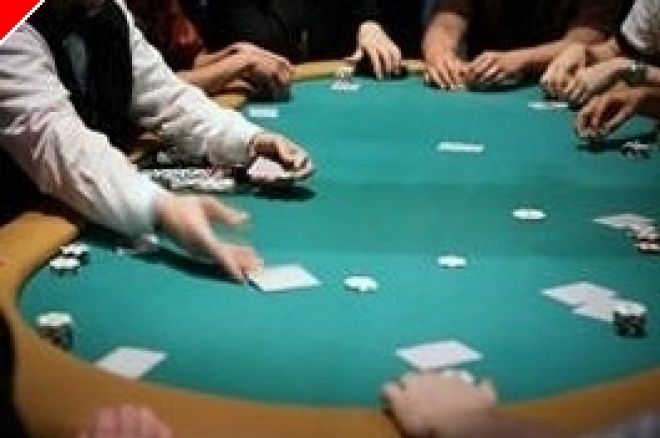 Friendly, efficient, accommodating, and generous; those are the first words that come to mind when I think about the poker room at the Carson Valley Inn. The poker room is just fifteen minutes north of Lake Tahoe and about 45 minutes south of Reno, Nevada. Its got just about everything that a small, local card room can have to make players feel welcome and comfortable once they arrive. The Carson Valley Inn is a bit out of the way, so they have to try harder, and they do.
The poker room runs a few different types of poker games, with their main game being the standard in the Lake Tahoe-Reno area, $2-6 spread-limit hold'em. They always have a game that starts at 12pm on weekdays and at 1pm on weekends. They also spread a nice, low-stakes stud eight-or-better game on Monday nights starting at 5:15pm. It's just $1-5 and there's only a $20 minimum buy-in, so you're not going to get rich even if you're a pro. But it is stud, so I can't complain. They sometimes get enough to open a second table, but don't count on it. Also, make sure to call in advance to lock up a seat because the game fills up early.
They also spread Omaha eight-or-better on Saturdays starting at 3pm. You will need to lock up a seat early there as well, and they start the call-in signups around 11am. They nearly always have a full game, which typically lasts until nearly midnight most Saturdays.
I played in the stud game as well as the spread-limit hold'em game and can tell you, from experience, that they treat their guests right. They serve food regularly to all seated players by bringing out a tray of deli meat sandwiches at 1pm, 3pm, 5pm, and 7pm. They also provide a beer keg and soda, which is free for all players.
The house doesn't provide a comp card for its players, unlike some rooms, but they do something even better; they fund their own bad beat and high hand bonus for players. There's a $1,000 pool that gets awarded when quads are beaten, with only one hole card being needed to play to qualify. The high hand bonus, also house funded, awards $200 to any player with a royal flush, $75 for straight flushes and $25 for quads. These apply for players in the stud and hold'em games, but not to Omaha players.
The house rakes a healthy 10%, with a maximum of $4 per pot. That may not seem like much, but for the $2-6 spread-limit game it's about standard. For the split-pot games of stud and Omaha, it makes them unprofitable for even the better-than-average player.
There are $20 tournaments every day at noon, with more expensive tournaments taking place three times a week at 6pm. The most popular of these is the $40 Wednesday night no-limit tournament. This is an excellent value, as it is a deep-stack tournament, with players getting 2,000 chips to start plus an extra 1,000 if they pay $5 towards "dealer appreciation". There's an optional add on of 3,000 for another $40, as well as an extra 500 in chips if they play at least one hour in a cash game between 3pm and 6pm prior to the tournament. The house rakes only $5 from the buy-in and the add-on combined. The blinds start at $25/50 and the tournament generally lasts three hours. They do hold no-limit cash games, from time to time, but not many as of late according to the room. When they have them, the blinds are $1/2 with a $50 minimum and $300 maximum buy-in.
The room is always offering other promotions, like during football season when they have a special Monday night football contest. There was also a Ladies Night poker tournament on Sundays, and I suggest you call them prior to your visit to see what other promotions they might have.
The room is well lit, while the décor is modest and plain. There are four television screens mounted on the walls, comfortable chairs, clean cards and chips, and no windows. The players are locals, for the most part, and everyone noticed that I wasn't from around there. I found the play in the stud and spread-limit hold'em games to be very soft, with a lot of checking and calling.
Overall, I loved this place and would gladly go back, if only for the cheery staff and the bountiful food and beer. I might even rent a room at the Inn, with rates as low as $60 during the week and $70 on weekends, and stay a couple of days. This is a beautiful area and it would be a shame to spend all my time there indoors.
[B]Carson Valley Inn
1627 Highway 395 North
Minden, Nevada
775-782-9711[/I]