Poker Room Review: Terrible's Rail City Casino, Sparks, NV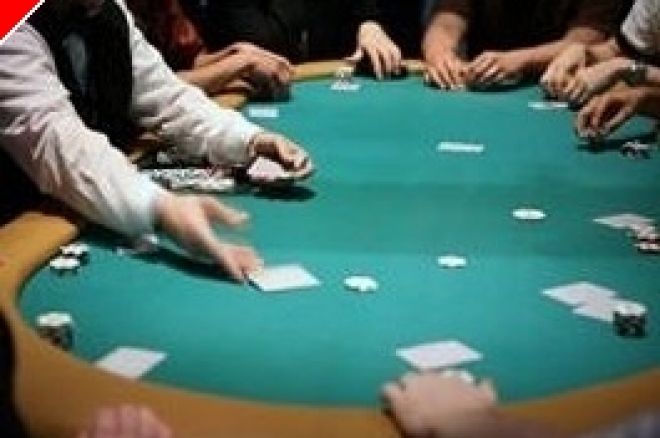 Terrible's Rail City Casino has a well-lit poker area, complete with new cards, clean chips, and fairly comfortable chairs inside a Sparks casino that is geared toward the local low roller. You will find a $2/4 limit hold'em game, $3 blackjack, and other low-stakes table games. On nearly every week day, and certainly on weekends, poker starts at 2pm and continues until the late hours of the evening.
The casino and poker room are nothing fancy and seem to keep the well-heeled, good poker players away. This is a good thing, in my opinion, because their $2/4 hold'em game is probably the most beatable in the Reno-Sparks area. The game is populated with friendly locals who, for the most part, are just there to gamble it up while they socialize, smoke, and drink.
This is a smoking poker area and the three poker tables are located right in the pit area of the casino. There's no separate room or even a divider between the poker playing area and the rest of the casino. That's a good thing though, because you're right near the bar, and players fully avail themselves of the convenience. Three of them, on the Wednesday night that I played, were fully loaded from the $1.50 beer, and one of them was so toasted that he had a hard time holding his cards. He called every single hand he was dealt until the river or until he ran out of chips; whichever came first. His pockets ran deep, as he must have bought in for about $400 during the three hours that I played against him, $100 of it going to me.
There are no tournaments at Rail City, as they stopped them a couple of months ago. You probably wouldn't have been interested in them anyway, seeing as how they were one-hour timed affairs, with the largest stack at the end of the hour winning the prize pool. Their new promotion provides no rake for the entire first hour that poker is spread, from 2pm until 3pm every day. I'd estimate that it adds, on average, about $10 to a player's bottom line. If you play full time, that could add up to about $2,500 a year!
Rail City also has a comp program with their player's card. They give seated poker players one dollar an hour that can be used for food, gasoline, gifts, or cigarettes, all of which they sell in copious quantities to their guests. I'm not a smoker, so I didn't investigate this fully, but I think they sell cigarettes at a large discount to patrons with player's cards, as I saw many folks walking out with a few cartons under their arms.
Rail City is also a great place to come for cheap eats, though you may want to avoid the very cheapest they have to offer. The buffet dinner was $5.55, yet, I wouldn't call it a bargain. Maybe I had hit them on a bad night, but nothing they served looked appetizing in the least. I wouldn't have eaten it if it were free, and the same could be said for the incredibly inexpensive and unappealing items in the cafeteria right near the poker room.
On the other hand, their slightly more upscale eatery, The Ale House, had excellent food and prices that were nearly as cheap as the buffet and the cafeteria. Dinners ranged in price from $6 to $8 for most entrees. The three mini-cheeseburgers, known locally as "sliders", were $6.50 and delicious, as were the $2.50 Rail City home brew that I washed them down with. The beer at the bar near the poker area is even cheaper, only $1.50 for a domestic draft. You can't ruin beer, so keep those brews coming to the table.
All in all, this was a nice, local poker room with cheap food, cheap beer, and poor players at the table. It would be an ideal place for a fun night out in Sparks for poker, drinking, and inexpensive eats. And who knows, with the low level of play exercised by the many inexperienced and drinking players at the table, a good poker player might well earn the cost of the entire evening back and then some.
Terrible's Rail City Casino
2121 Victorian Ave.
Sparks, NV 89431