Full Tilt's FTOPS XI Details Released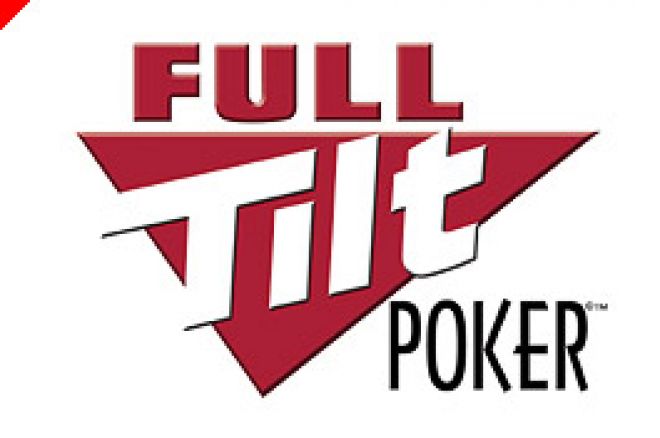 Full Tilt Poker has now released details for next month's eleventh Full Tilt Online Poker Series (FTOPS XI). FTOPS XI will run February 4-15, 2009, and offer a busy 25-event agenda. The total in pre-tourney guarantees for the 25 events will be $15 million.
While the lineup of hosting pros has yet to be announced, a number of other details are now known. The event schedule is peppered with short-handed, knockout and shootout events, and while the majority of events are hold'em, most other major poker appearances make at least one appearance as well. The two-day high buy-in event ($5,000+300) returns to its usual spot spanning the final weekend (Feb. 14-15), and offers a $2 million guarantee. The conclusion of that event runs in conjunction with action in Feb. 15th's Main Event, which carries a $2.5 million guarantee and traditionally runs well into the early Monday hours to find its winner.
Each event's winner, in addition to a significant payday, receives one of the sought-after "FTOPS" online avatars, plus a special FTOPS leather jacket and a gold FTOPS jersey. Full Tilt is also returning its "Satellite Challenge" and "Bouncebackability" promotions in conjunction with FTOPS X. More information on each is available at Full Tilt.
The Full Tilt Online Poker Series XI Schedule:
Event # Date Time Buy-in Game Guarantee
#1 2/4 21:00 ET $200+16 NL Hold'em $1,000,000
#2 2/5 14:00 ET $240+16 PL Omaha/8 Knockout $200,000
#3 2/5 21:00 ET $200+16 Stud $100,000
#4 2/6 14:00 ET $300+22 NL Hold'em 3x Shootout $200,000
#5 2/6 21:00 ET $200+16 Limit Hold'em 6-max $150,000
#6 2/7 14:00 ET $500+35 PL Omaha 6-Max $300,000
#7 2/7 16:00 ET $100+9 NL Hold'em w/ Rebuys $500,000
#8 2/8 14:00 ET $240+16 NL Hold'em Knockout 6-max $600,000
#9 2/8 16:00 ET $500+35 NL Hold'em Heads Up $500,000
#10 2/8 18:00 ET $300+22 NL Hold'em $1,500,000
#11 2/9 14:00 ET $200+16 HA (half PLHE, half PLO) $150,000
#12 2/9 21:00 ET $1,000+60 NL Hold'em Second Chance $1,500,000
#13 2/10 14:00 ET $200+16 NL Hold'em (1R/1A) $300,000
#14 2/10 21:00 ET $500+35 HORSE $300,000
#15 2/10 21:00 ET $200+16 NL Hold'em Turbo 6-max $500,000
#16 2/11 14:00 ET $200+16 Omaha/8 $150,000
#17 2/11 21:00 ET $300+22 NL Hold'em 6-max w/ Rebuys $1,000,000
#18 2/12 14:00 ET $200+16 PL Omaha Heads-Up $100,000
#19 2/12 21:00 ET $300+22 NL Hold'em 4x Shootout 6-max $300,000
#20 2/13 14:00 ET $200+16 NL Hold'em 6-max $400,000
#21 2/13 21:00 ET $300+22 Razz $150,000
#22 2/14 14:00 ET $5,000+200 NL Hold'em (2-Day Event) $2,000,000
#23 2/14 16:00 ET $100+9 PL Omaha w/ Rebuys $350,000
#24 2/15 14:00 ET $120+9 NL Hold'em Knockout $750,000
#25 2/15 18:00 ET $500+35 NL Hold'em (Main Event) $2,500,000