PokerStars.com EPT Copenhagen Day 3: Langsat, Nielsen Lead Final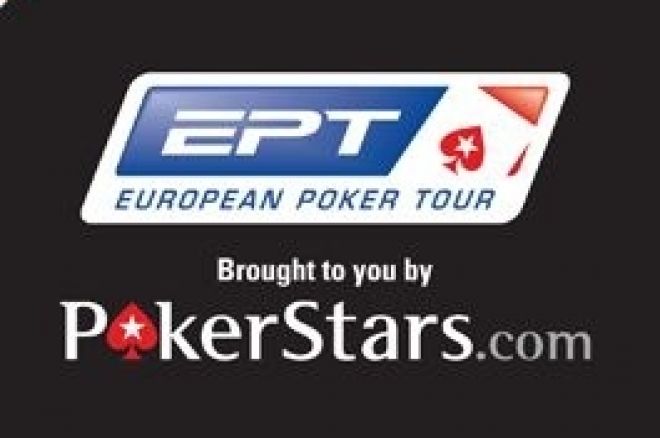 Forty players returned on Friday for Day 3 action in the PokerStars.com European Poker Tour stop in Copenhagen, Denmark. Norwegian Anders Langsat led all players as the first cards were dealt, and parlayed those chips into the lead entering Saturday's final table. Langsat more than tripled his chips on the day, finishing at 1,119,000 in chips. Langsat will be closely followed by Denmark's Rasmus Nielsen into the final. Nielsen began Friday in second place behind Langsat, and finished the session the same way, ultimately bagging up 1,031,000 in chips. Jussi Nevanlinna enters the final in third at 894,000, well ahead of the other five surviving players, which includes Peter Hedlund and Jonas Klausen.
Several of the biggest names left at EPT Copenhagen departed on Friday, though all 40 starters were guaranteed a cash in the event. Cashing but exiting short of the final were Ola Brandborn (39th, €8,9290, Markus Lehmann (38th, €8,929), Remy Biechel (37th, €8,929), Roberto Romanello (34th, €8,929), Andrea Benelli (32nd, €11,906), Frederik Hostrup (27th, €11,906), Martin Wendt (24th, €16,371), Ramzi Jelassi (19th, €16,371), Thor Hansen (17th, €16,371) and Andreas Hoivold (12th, €38,694). Sweden's Mikael Lundell bubbled the final table, finishing ninth for €49,112.
The seating assignments and chip counts for Saturday's EPT Copenhagen final:
Seat 1: Jussi Nevanlinna (Finland) — 894,000
Seat 2: Peter Hedlund (Sweden) — 367,000
Seat 3: Jens "Jeans" Kyllönen (Finland) — 366,000
Seat 4: Jonas Klausen (Denmark) — 262,000
Seat 5: Eric Larcheveque (France) — 221,000
Seat 7: Petter Petersson (Sweden) — 407,000
Seat 8: Rasmus Hede Nielsen (Denmark) — 1,031,000
Seat 9: Anders Langset (Norway) — 1,119,000