Politics and Poker: A Bite Taken from the UIGEA?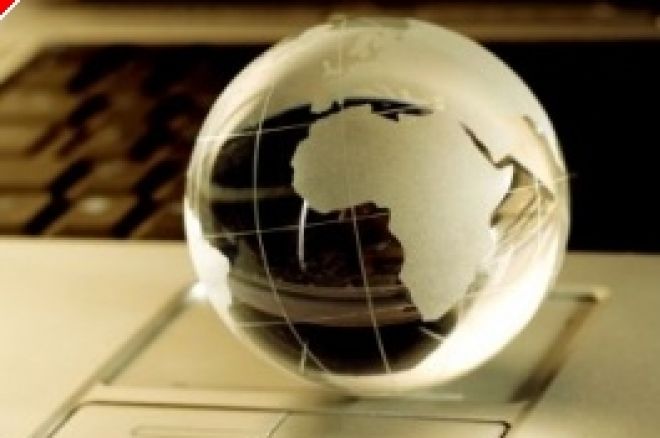 The tale goes like this: If you engage in Internet gaming from an offshore location and use the US banking system to take money from US players, the long arm of the law via the UIGEA (Unlawful Internet Gaming Enforcement Act) will track you down. If you do not surrender when charged, live in or hide out in a foreign country with no intention of ever returning to the USA, the US Federal Government will use asset forfeiture/seizure laws and international banking treaties against you if charged with violations of US Internet gaming laws. That is, until the US lost an appeal in a recent precedent-setting case.
Most gaming company founders, as the US line goes, thumbed their noses at the law and enjoyed a life of leisure, making money whilst they slept. All the while those top-of-the-line web servers took in millions of dollars from players. And then in December, Anurag Dikshit, founder and former director of Gibraltar-based PartyGaming, agreed to cooperate with US authorities probing web-based gambling. In 2006, Forbes named him the world's 207th-richest person. Dikshit surrendered and pled guilty to one count of using the wires to transmit bets and wagering information in interstate commerce and faces a maximum of two years behind bars, but will likely never serve any jail time, in part because he agreed to pay a huge $300 million fine.
This was like US forces capturing Chemical Ali in the old Iraq trading card deck. It used to be that when the Feds leaned, that threat alone was usually enough to scare people to surrender or at least send their lawyers to the negotiating table. The Feds have long used the prospect of someone saving themselves by cooperating to capture even bigger prizes. Their reward was the prospect of a more lenient sentence or even just a monetary penalty (a fine).
The Feds are used to holding all the cards and had Patriot Act-enabled technology working for them. All international flight manifests and credit-card details were transmitted to destination cities even before departure, so if you were on an inbound flight with an outstanding Fed arrest warrant, you were sure to have your own private gateside greeting party.
They also had patience on their side. At some point one would tire of an existence on that island paradise, desire a junket to Vegas, a Ruth's Chris steak or other needed diversion, and boom, baby!
So the Feds licked their chops and were already tallying the $7 million in assets seized from global bank accounts connected to WorldWide Telesports (WWTS) founder and majority shareholder Bill Scott. A lower court had already ruled in their favor, granting a summary judgement for seizure. So you can imagine their surprise when US Court of Appeals Judge Thomas B. Griffith ruled that the seizure could not occur because Mr. Scott was not a true fugitive under all five conditions set down by US law.
Fugitive laws apply to everything from child custody cases to those committing a capital crime and then fleeing. They have uniform rules that every prosecutor must prove. Despite the existence of warrants for Scott's arrest, Judge Griffith said last week that the government was not entitled to seek forfeiture of the $7 million as Scott's case did not satisfy all five criteria established by previous federal court interpretations of US "fugitive disentitlement" statutes.
In a prior case, a judge decided that an alleged fugitive's assets could only be seized in cases:
1. where a warrant has been issued in a criminal case for the fugitive's apprehension;
2. where the subject had "notice or knowledge" of that warrant and the criminal case was related to the forfeiture action;
3. where the alleged fugitive is not already incarcerated in a foreign jail; and
4. where the fugitive has "deliberately avoided criminal prosecution by leaving the United States" and;
5. declin(es) to enter or reenter the country or otherwise evading the criminal court's jurisdiction."
In his opinion, Judge Griffith set aside the summary judgment because the government had failed to establish a direct link between Scott's refusal to return to the US and his wish to avoid prosecution, dismissing as irrelevant public comments made by Scott in a 2001 television interview with a Canadian broadcaster.
So a precedent-setting case has stopped a UIGEA seizure, based on general fugitive definition laws, and now there may be the need to prove all five parts of the statute rather than huffing, puffing and threatening mayhem.
Add in the recent banking industry's refusal to process state lottery credit-card payments for fear of being caught in the middle, and these are wrinkles the Feds and Federal Reserve rule makers never saw coming.
Editor's note: Contributing columnist Denis Campbell brings an independent and experienced eye to poker's political scene. Campbell has worked closely in the past with former Cabinet Secretaries in the Carter and Clinton administrations, Ambassadors and members of Congress. He offers commentary on US and UK politics for the BBC and Huffington Post, and is currently the editor-in-chief of UK Progressive Magazine. Here, Denis offers his insights on matters affecting <a href=https://www.pokernews.com/>poker</a>. Denis' views do not necessarily reflect those of <a href=https://www.pokernews.com/>PokerNews</a>.