Online Poker News Briefs: April 3, 2009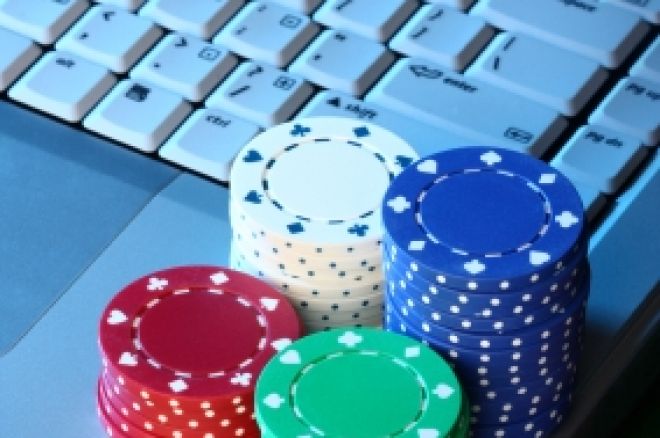 Bodog Publishes WSOP Betting Odds
Bodog has published its annually entertaining list of betting odds on player performance for the WSOP. Rather than focus on the odds of any single player winning – which would be extremely long for any pro in this era of multi-thousand ME entries – Bodog has served up a handful of virtual last-longer bets and proposition wagers on unusual or distinctive outcomes. Will someone win two bracelets this year? Or even three? Will Phil Hellmuth last longer in the ME than Bodog pro Justin "ZeeJustin" Bonomo? The two share 6:1 last-longer odds in a ten-player prop field including such notables as Phil Ivey and Daniel Negreanu (the overall faves), Doyle Brunson, Todd Brunson, Jennifer Harman, Johnny Chan, and Bodog pros David Williams and Jean-Robert Bellande. These and other interesting odds are listed at Bodog.
UltimateBet Signs WSOP Winner Graham, Begins Tenth-Anniversary "X" Promotions
UltimateBet added to its own roster of pro endorsers by recently signing Matt "mattg1983" Graham. Graham came from behind at the final table to upend Jean-Robert Bellande for the bracelet in the 2008 WSOP $1,500 Limit Hold'em Shootout, the final bracelet to be awarded before the Main Event itself got underway. Graham's signing comes hand-in-hand with the launching of many of UB's tenth-anniversary celebration, which features a Roman "X" theme and is headed "Let the Games Begin!" Over the next ten months, UltimateBet will continue to serve up promotions such as its ongoing "From a Dime to a $10 Million Dream" qualifying program to the WSOP.
PartyPoker's "Gladiator" Promotion Running Through April
Players at PartyPoker are enjoying a new "Gladiator" promotion which allows participants to battle their way toward ever-higher cash rewards. In the promotion, which runs April 1-25, players who opt in to the promotion and hit a daily minimum target of 10 earned PartyPoints on ten separate days will earn a minimum of $5, with ever-increasing awards for more points and more days where the target is reached, up to a maximum of $1,000. All points earned also count for Palladium Lounge rewards.
Absolute Reworks Rewards Program
Meanwhile, at UltimateBet's sister site on the Cereus Network, Absolute Poker, site officials have reworked specifics of the rewards program, FAME. Now known as AbsolutePoints, the new earnings structure more closely mirrors the awards program found at UB and includes – as of April 1 – increased points earning rates for Bronze, Silver, Gold, Platinum VIP and Diamond players. "We believe all of our poker players deserve to be treated like V.I.P.'s," said an AP representative. "So, we're upping the ante to deliver an unparalleled loyalty program that rewards players in incredible new ways, and brings Absolute Poker into line with the exceptional value players at UltimateBet have always enjoyed."