FTOPS XII Main Event: 'Pocketownage420' Captures Title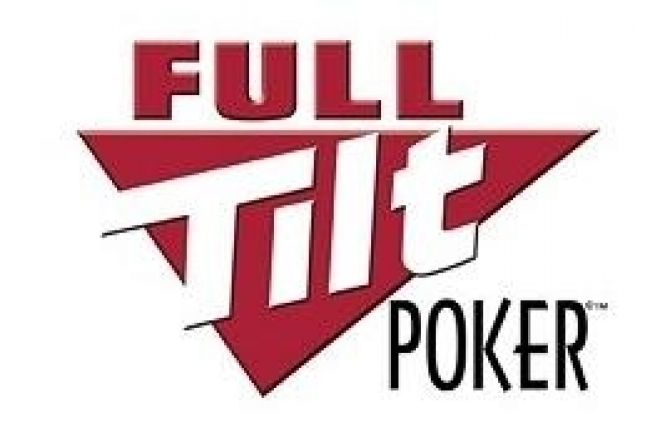 At the final table of the FTOPS XII Main Event, online player Pocketownage420 went from being the chip leader to looking at the short end of a 5-to-1 chip disadvantage at the start of heads-up play, but when all was said and done Pocketownage420 emerged as the FTOPS XII Main Event champion.
The 12th Full Tilt Online Poker Series concluded with Sunday's $500+$35 No-Limit Hold'em Main Event. The $2,500,000 guarantee was nearly reached as 4,581 entrants took to the virtual felt with first place set at $432,400. Among those going deep in the event but falling short of the final table were Max "KaKeTKa" Katz in 10th ($23,750), Chris "Radford999" Radford in 11th ($23,750), Mike "Sapster" Pesek in 15th ($17,500), MarMoss in 23rd ($9,250), and Shawn "phat_cat1" Luman in 28th ($7,500). The chip counts at the start of the final table were the following:
Pocketownage420 – 6,355,367
azzabentonaces – 5,587,683
-NinG- – 4,796,044
nickeltwenty –3,860,832
oiltrader – 3,823,366
iDubDeuce – 2,670,082
baDONKaD0NK88 – 2,468,496
Julian "Hartwith" Adamson – 2,453,887
RonFezBuddy – 2,341,743
Oiltrader was the first to depart, during the 40,000/80,000/10,000 level. Nickeltwenty kicked off the action, raising to 240,000 from middle position. Oiltrader popped it to 800,000 in the cutoff, only to find azzabentonaces reraising to 3,010,000 on the button. Nickeltwenty got out of the way and oiltrader went all in for 4,843,366. A call from azzabentonaces revealed
, crushing oiltrader's
. The board came
as oiltrader fell in ninth place for $32,500.
Eliminated next was baDONKaD0NK88, at 50,000/100,000/10,000. Azzabentonaces lived up to his name, limping with
from middle position and looking for someone to make a move. BaDONKaD0NK88 obliged him from the small blind, moving all in for 1,578,496 with
. Azzabentonaces called and took down the pot after the board ran out
. For eighth place, baDONKaDONK88 earned a payday of $43,750. RonFezBuddy headed out shortly thereafter. From the cutoff, azzabentonaces made it 400,000 to play and RonFezBuddy shoved for 2,381,743 in the small blind with
. Azzabentonaces called with
and it was off to the races. The board ran out
as azzabentonaces made the ace-high flush, eliminating RonFezBuddy in seventh place for $57,500.
At the 60,000/120,000/15,000 level, Julian "Hartwith" Adamson raised to 270,000 in the hijack. It folded to -NinG- in the big blind, who went all in for 2,107,088. Adamson insta-called and tabled
, trouncing -NinG-'s
. The board rolled out
and -NinG- was out in sixth place for $75,000. Nickeltwenty busted later in the same level. In the small blind with
and looking at three limpers in front of him, nickeltwenty shoved all in for 2,621,945. Chip leader azzabentonaces was the lone caller, tabling a dominating
. The board fell
as nickeltwenty left in fifth place, collecting $100,000.
Julian "Hartwith" Adamson found himself on the wrong end of a coinflip with iDubDeuce. Adamson's pocket sixes did not hold against iDubDeuce's ace-king and Adamson hit the rail on the next hand. He shoved for 1,963,667 with
, but iDubDeuce called from the small blind again with
. The board brought no help for Adamson, out in fourth place for $132,500.
Three levels later iDubDeuce bowed out in third place at 120,000/240,000/30,000. On the button, iDubDeuce called and azzabentonaces raised to 960,000 from the small blind; iDubDeuce called again and the flop arrived
. Azzabentonaces bet 960,000 and iDubDeuce flat-called, leading to the
turn card. Again azzabentonaces fired, this time a pot-sized bet of 4,170,000. IDubDeuce responded with a raise all in for 10,608,856 and azzabentonaces called with
, now trailing iDubDeuce's
for two pair. However, the
landed on the river to clinch the hand for azzabentonaces with a flush. The third-place finish earned iDubDeuce $170,000.
Azzabentonaces began heads-up play with a commanding 5-to-1 chip lead. But two double-ups by Pocketownage420 turned the tables, putting him in front of his rival. The tournament finally came to a close at 140,000/280,000/35,000. Pocketownage420 raised to 700,000 and azzabentonaces pushed all in for 7,828,420 with
. Pocketownage420 called with
and won the race by making Broadway, as the board ran out
. For the runner-up showing, azzabentonaces earned $262,500. The winner of the FTOPS XII Main Event was Pocketownage420 for $432,400.
Final Results:
1. Pocketownage420 - $432,400
2. azzabentonaces - $262,500
3. iDubDeuce - $170,000
4. Julian "Hartwith" Adamson - $132,500
5. nickeltwenty - $100,000
6. -NinG- - $75,000
7. RonFezBuddy - $57,500
8. baDONKaD0NK88 - $43,750
9. oiltrader - $32,500