Rivers Defeats Duke in 'Celebrity Apprentice' Finale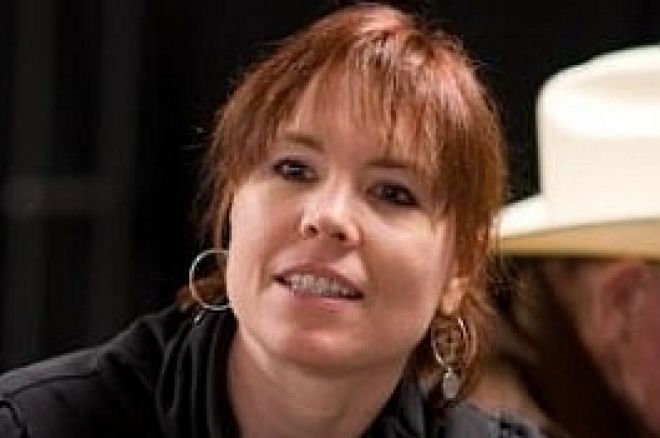 After eleven weeks of contentious reality television, comedian Joan Rivers was chosen on Sunday night by Donald Trump as his "Celebrity Apprentice," meaning poker pro Annie Duke came up just short in her quest. Duke outlasted 14 other contestants, but despite raising three times the money Rivers and her team did in the show's final task, Duke became the last of the season to hear from Trump those fateful words: "You're fired."
The show has been of particular interest to poker players this spring thanks to Duke's participation and successful run. When asked about the significance of Duke's presence on the show, World Series of Poker Commissioner Jeffrey Pollack said it represented "a quantum leap forward for the mainstreaming of poker into our pop culture," adding that in his opinion Duke "was representing poker players beautifully" and that "the net effect was going to be very good for poker and the World Series of Poker." Duke's frequent sparring with Rivers also helped make it especially popular among all viewers, and it was announced during Sunday's finale that Trump's show would be back for a ninth season.
The show's format requires contestants to collaborate on various fund-raising tasks, thus placing a premium on communication and the ability to work productively with others. Duke and Rivers began the season as teammates on the women's "Athena" team (named after the Greek goddess), which dominated the men's team, named "KOTU" (Kings of the Universe) in the early going. It didn't take long, however, for the two women's personalities to clash, and by the eighth episode their feud had risen to the point where Duke's "business is business" approach to the various tasks had inspired Rivers to lash out repeatedly at the poker pro.
In one of the several quarrelsome board room meetings that punctuate the show, Trump mentioned that in his view Duke seemed "nice," prompting Rivers to retort "so was Hitler at Buchenwald" (the concentration camp that operated from 1937 to 1945 at which 250,000 Jews were gassed by the Nazi regime). In the next episode, Rivers also would refer to Duke as a "Nazi," as well as offer a more general criticism of poker players, some of whom had contributed to Duke's charity fund-raising efforts. According to Rivers, such donations represented "money with blood on it," concluding that "poker players are trash, darling."
Such strife added extra hype to Sunday night's finale, to which NBC devoted three hours of prime time. The show began with Trump entering the theatre at the Museum of Natural History in New York City to a standing ovation. "First, Happy Mother's Day," Trump began. "And boy, do we have two mothers for you." He went on to describe Rivers and Duke as "tough," "smart," and "vicious," before introducing the last fund-raising task of the season.
The assignment was to host a VIP party that would include a silent auction. There would be five criteria by which each player's success would be judged: (1) the amount of money raised, part of which would come from the selling of tickets to a Cirque du Soleil show; (2) the integration of sponsor Kodak's brand; (3) the integration of each player's chosen charity into the party/auction; (4) the star power of the celebrities each could solicit to attend; and (5) the guests' overall satisfaction. Six former contestants, previously "fired" by Trump, were brought back and from that group Rivers and Duke each selected their three-person teams for the final task. Duke chose Playboy Playmate Brande Roderick, former NBA player Dennis Rodman, and comedian Tom Green. Rivers chose former football star Herschel Walker, country music performer Clint Black, and her daughter, Melissa.
The majority of the episode was taken up with prerecorded segments chronicling the teams' frantic preparations and the parties themselves. Both teams encountered various forms of drama along the way, exacerbated somewhat by the mid-preparation quitting of the event planners assigned to both parties. At one juncture, "Mad Money" host Jim Cramer offered a point-by-point comparison of the two finalists, concluding that while Duke was "all business," Joan was "all heart," highlighting a primary storyline that had been contrived by the "reality" show.
As happened in previous episodes, some familiar faces to the poker world turned up in support of Duke's cause, including her brother, Howard Lederer, Phil Hellmuth, Jr., Andy Bloch, and Perry Friedman (among others). In the end, Duke managed to raise $465,725 with her auction, a great deal more than the $150,830 raised by Rivers. Duke was also judged to have better integrated her chosen charity, Refugees International, into her party than Rivers. However, Rivers was judged to have bested Duke with regard to the other three criteria, the Kodak branding, the celebrities, and the guests' experience.
The show concluded with a live board room meeting, during which Trump asked various questions of both the contestants and others in attendance. Rivers again evoked cultural prejudices against poker players, belittling the money raised by Duke as "mafia money" and reiterating her wish to "win with honor." When asked by Trump whether or not "degenerate gamblers" had contributed to her cause, Duke responded that poker was a "skill game" and should not be regarded as gambling.
"But it is gambling," responded Trump.
"Less than the stock market is," was Duke's reply, a point which Trump conceded.
As always on the show, Trump had the last word. "Annie, do you know what I'm going to say?" he asked. Then came the bad news: "Annie, you're fired." Rivers' victory meant an additional $250,000 would go to her chosen charity, God's Love We Deliver. All told, Rivers raised over a half a million dollars for the organization whose mission is to deliver meals to patients suffering from AIDS, cancer, and other life-threatening illnesses. Duke, meanwhile, was able to raise over $730,000 over the course of the show for Refugees International, a group that works to improve living conditions for displaced peoples around the world.
Get a free <a href="https://www.pokernews.com/pacific-poker/">888 Pacific Poker Sign Up Bonus</a> from PokerNews.com.