PokerStars Announces Asia Pacific Poker Tour Season 3 Schedule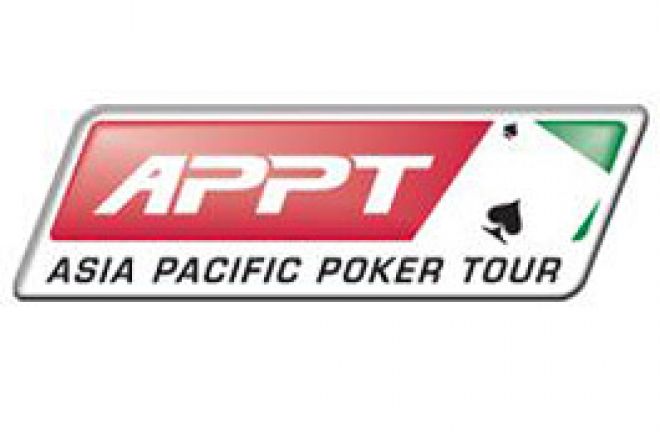 The PokerStars.net Asia Pacific Poker Tour (APPT) has announced the dates for its third season. This fall's five-event schedule kicks off in late August with a HKD $40,000 event in Macau, and visits South Korea, New Zealand and the Philippines before wrapping up at Sydney, Australia's StarCity Casino in early December. The APPT has become the largest poker tour serving the growing Pacific Rim poker market.
The complete Season 3 APPT schedule:
APPT Macau
(Venue: Grand Lisboa Casino Macau, People's Republic of China)
August 24-30, 2009
Buy-in: HKD $40,000 (US $5,160 USD)
700-player cap
APPT Seoul
(Venue: 7-Luck Casino, Seoul, South Korea)
September 17-20, 2009
Buy-in: US $3,000
250-player cap
APPT Auckland
(Venue: SkyCity Casino, Auckland, New Zealand)
October 14-18, 2009
Buy-in: To be Determined
350-player cap
APPT Philippines
(Venue: Shangri-la Mactan Resort, Cebu, Philippines)
November 12-15, 2009
Buy-in: PHP 100,000 (US $2,150)
300-player cap
APPT Sydney
(Venue: StarCity Casino, Sydney, Australia)
December 1-6 AUD 6,300 (US $4,920)
750-player cap
Online qualifiers for APPT events can be found at PokerStars.