2009-2010 World Series of Poker Circuit Schedule Announced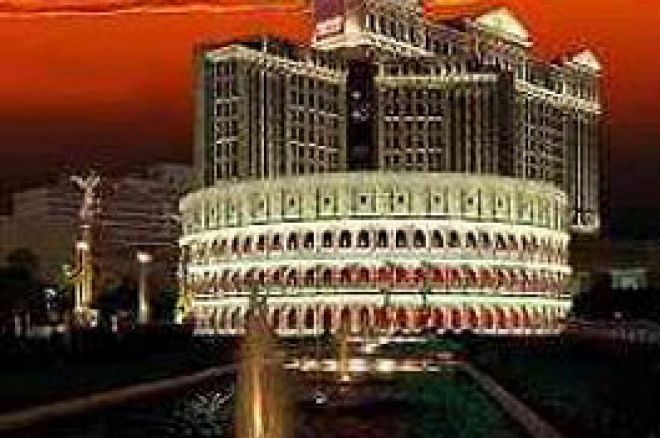 Harrah's Entertainment and the World Series of Poker have announced the complete schedule for the 2009-2010 WSOP Circuit series. The coming year's series travels to eleven different Harrah's-owned properties across the country, beginning with a return to the well-attended Horseshoe Hammond (Indiana) venue in suburban Chicago in October, 2009, and concluding with the traditional final WSOPC stop in New Orleans, in May of 2010.
The coming WSOPC season introduces an all-new stop for the series, at Harrah's St. Louis in April of 2010, and stops at no single Harrah's property more than once. The only city to see the WSOPC visit twice will be Atlantic City, NJ, which serves much of the East Coast, with separate WSOPC stops at Harrah's Atlantic City in December, 2009 and Caesars Atlantic City in March, 2010.
In addition, the 2009-2010 schedule features a compression of WSOPC stops in the spring months preceding the 2010 World Series of Poker, with the Circuit stops moving at times from one locale to another without even a day's break in between.
The complete schedule (though subject to change) for the 2009-2010 World Series of Poker Circuit Series:
October 16 - October 25, 2009
Horseshoe Hammond (IN, Chicago area)
October 23 - November 2, 2009
Horseshoe Southern Indiana (near Louisville, KY)
November 5 - November 15, 2009
Harveys Lake Tahoe (NV)
December 4 - December 20, 2009
Harrah's Atlantic City (NJ)
January 20 - February 11, 2010
Harrah's Tunica (MS)
February 18 - March 2, 2010
Horseshoe Council Bluffs (IA)
March 3 - March 14, 2010
Caesars Atlantic City (NJ)
March 18 - March 31, 2010
Harrah's Rincon (southern CA, near San Diego)
April 1 - April 14, 2010
Harrah's St. Louis (MO)
April 14 - April 30, 2010
Caesars Palace, Las Vegas (NV)
May 7 - May 19, 2010
Harrah's New Orleans