PokerNews Sports Legends Challenge Announced!
Imagine golfing with Chuck Liddell and check-raising Johnny Chan in the same day! This has now become a reality with the PokerNews Sports Legend Challenge.
In a world first, 25 notable legends across such professional sports as golf, basketball, baseball, football, boxing, hockey, skateboarding, mixed martial arts and poker will gather at the world renowned Atlantis Paradise Island resort and casino in the Bahamas for the highly anticipated PokerNews Sports Legends Challenge. This amazing concept is set to thrill sports fans across the world and PokerNews is delighted to be the title sponsor for this incredible event. Tony G couldn't be happier saying:
"This concept, allowing for anyone to be able to go play all kinds of great games with some of the most incredible names in sports and poker, only comes around once in a lifetime. PokerNews is ecstatic to be part of such a great event."
This event will run from September 14-17 and will see sports legends, poker pros and general participants go head-to-head across a wide range of golf, poker, blackjack and slots tournaments with a total prize value of up to $10 million. Sports legends and participants will have access to strategy tips and secrets by some of today's biggest poker stars including Annie Duke, Johnny Chan, Jamie Gold, Mike Sexton, Layne Flack, Antonio Esfandiari and Men "The Master" Nguyen.
These are some of the biggest names in sports coming to Atlantis Paradise Island to take part including:
Troy Aikman, Hall of Famer, considered one of the best football players ever.
Chuck Liddell, has won several belts in the Ultimate Fighting Championship and is one of the most recognizable sports legends in the world.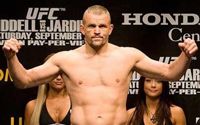 Other sports legends currently slated to attend already include Kareem Abdul-Jabbar, Tony Hawk, Reggie Jackson, Joe Namath, Randy Couture, Julius "Dr. J" Erving and plenty more.

"The PokerNews Sports Legends Challenge is one of the most elite and exclusive sporting events in the world," said Bruce Bibbero, founder and Chief Executive Officer, PokerNews Sports Legends Challenge. "There has never been an event where sports fans can cross the line from spectator to competitor in a multi-day gaming and golf experience with 25 of the biggest names in U.S. sports history. It's simply unprecedented."
The event will culminate with the PokerNews Sports Legends All-Star Poker Challenge – an opportunity for sports legends, poker pros and participants to team up in a winner-takes-all Grand Finale. The Grand Finale will be filmed and broadcast across the Fox Sports Network on Thanksgiving Day.
The PokerNews Sports Legends Challenge has teamed up with a premiere group of sponsors including AbsolutePoker.net, Rovia, Atlantis Paradise Island, Bahamas, FOX Sports Radio and NTN Buzztime, Inc.
Sports fans wanting to be part of a unique first should visit www.sportslegendschallenge.com or call 404-869-5000 for information on how to register. With prices starting at only $3,799 per person based on double occupancy, this is the opportunity of a lifetime and only a limited number of entries remain available.
Stay tuned to PokerNews.com for amazing content and coverage of this premier lifestyle event.
Editor's note: Absolute Poker is running satellites to win packages to the PokerNews Sports Legend Challenge, so check out our Absolute Poker promotions. Signing up to Absolute Poker enables PokerNews players a First Deposit Bonus of 200% up to $500