The Nightly Turbo: Durrrr Challenge Live, Mark Vos, and More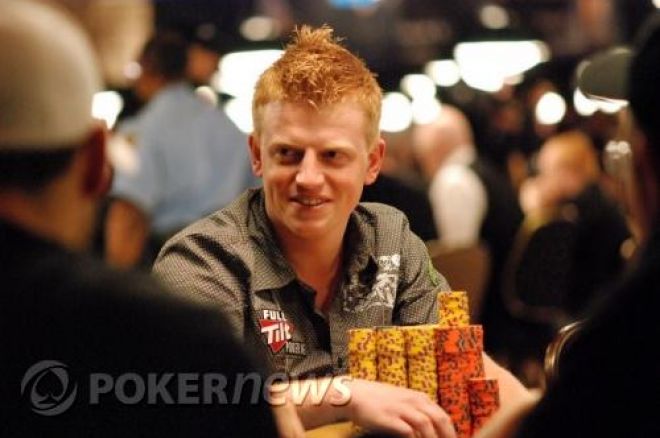 It's finally Friday. Here is what you need to be up to speed going in to the weekend, and a little earlier than usual to boot (it is Friday of course). Maybe you can impress your friends with one of these stories, or maybe create a fun prop bet around them?
First Challenger Confirmed
His Online Challenge wasn't even half way over but that didn't matter. In July, Tom "durrrr" Dwan announced yet another challenge to the poker community. This one is dubbed the Durrrr Million Dollar Challenge. The stipulations are as follows: 500 hands in a live heads up match, the buy-in is $500,000, blinds are $500/$1000, and no player can leave the contest until the 500 hands are reached or a player has gone busto. The challenge will take place in September in London.
Sammy "Any Two" George is the first player to step up to the felt. George, a London businessman, has a reputation, as his online moniker states of playing any two cards at any time. He has become a well known face in the poker scene in London after appearing on poker TV shows, The Big Game and Poker Million.
"My message to Tom is – paper cannot wrap up a fire," said Sammy. "With Phil Ivey and Patrick Antonius, you are talking about guys I rate quite highly. Guys like durrrr to me are normal, you know, they're nothing special."
Those sound like fighting words to us. September in London is sure to be filled with tons of action. Now we're just left wondering who else will take the young phenom up on the challenge. We tried rounding up a 'roll here at PokerNews HQ, but came up a couple of bucks short.
Check out MatchRoom Poker for more information.
Is Poker a Game of Skill?
This is a question that has been asked numerous times. There are still people out there who believe it is a game of chance. Flipping a quarter is a game of chance, hence the reason there are no strategy sections on it. Regardless of our opinions, it took a jury just two hours to convict a man in Pennsylvania of "allowing people to assemble to gamble, inviting others to gamble, and allowing gambling on a premises under his control."
Lawrence R. Burns openly admitted in court that he organized, advertised, and profited from the games he held. His lawyer, David Millstein, argued that his client was not guilty because Texas Hold'em is a game of skill. Millstein went so far as to have a University of Denver professor testify. The professor, a gaming theory expert, testified regarding research results of a computer simulation of one billion hands of poker between skilled and unskilled players. According to the research and computer simulation, "skilled players won 960 million times out of a billion." That wasn't enough to convince the jury apparently. Sentencing has not been scheduled and Burns is already planning his appeal.
The Pittsburgh Post Gazette has the rest of the story.
Mark Vos' Interesting Style
In bankroll management, that is. According to a chat posted on HighStakes News, Mark Vos claimed he recently turned $900 into $196k in forty-eight hours. He then explained why he regularly sits at the $5/$10 tables. Apparently, he frequently moves money out of his account, leaving only $2k to play with and rebuilds from there. "Playing the smaller games renews my respect for money," he said. Doesn't sound like a bad bankroll management plan to us, but hey, to each his own.
To read the full chat head on over to HighStakes News. Want to take your shot at Mark's bankroll, sign up for Full Tilt Poker.
A Little Forum Chatter
A thread was started yesterday on TwoPlusTwo, debating the practicality of a breathalyzer lock on computers. Apparently, a community member, in his drunken stupor lost around $10k one night. After reading subsequent posts in this thread, this happens quite frequently, although maybe not to that extent. Google has added a feature to their mail called Mail Goggles, a feature you can activate that prompts users to answer a variety of math problems, after a certain hour, prior to sending an email, thus preventing drunken emails one might regret in the morning. It was suggested that poker sites do the same thing. It seems most people in the thread are in favor of some sort of control, be it the math problems, the self-exclusion function, or even as one person pointed out, self-control.
To read more check out the thread over on TwoPlusTwo.
Be sure to follow PokerNews on Twitter.