Pool, Poker & Pain Set to Become a Reality Television Show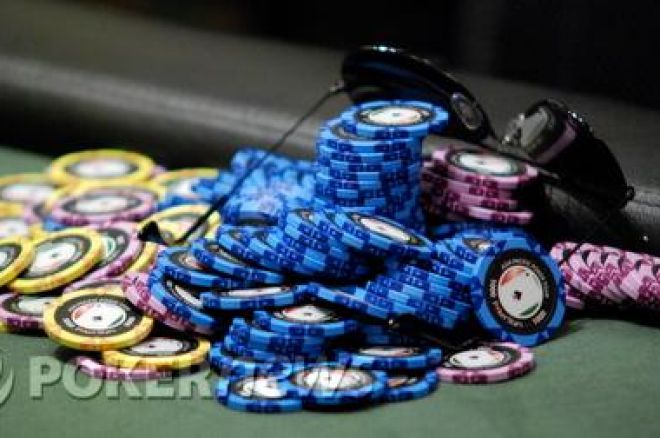 Currently, a plethora of poker television shows are hitting the airwaves, but it looks as though another show that once again features poker is on the horizon. Upcoming reality program Pool, Poker & Pain promises plenty of action-packed excitement for viewers as show contestants duke it out on the poker and pool felt before trying to kick ass during the Mixed Martial Arts portion of the show. Yes, you read that right. Someone will finally have legitimate reason to knock someone out after suffering a bad beat.
Led by show creator, performer and contestant Blair Thein, the soon-to-air program has found support from a variety of partners including Brand In Entertainment (35 years in the advertising industry) Iwan Simonis, Inc., (one of the world's oldest and and most reputable billiard cloth producers), Investors Resource Alliance LLC and KO Dynasty (roster of 30+ MMA fighters).
Although Thein and company are still working on the final show format before they begin shooting, it appears as though these roughneck contestants will have plenty of exciting moments as they fight their way to the culmination of the show that will feature a live event at a Las Vegas casino. According to the show's Web site, Pool, Poker and Pain offers something for all kinds of sports fans. "The interest in the uniqueness and excitement that surrounds this project, along with recent developments lead me to believe that 2009 is the year that Pool, Poker and Pain will shine," Thein said.
The show's format will have contestants begin a match by playing pool. After a winner is declared, contestants will head to the poker felt. After a contestant annihilates an opponent at the poker table, he put on gloves and mix it up in the "Circle of Truth," a 32-foot combat cage.
To help support Thein's four-year dream, he is in the process of landing several multitalented coaches to mentor contestants and to help ensure the program's appeal to audiences. Although the show is still in the process of landing a poker pro coach and a MMA coach, they have landed pro Rodney Morris to act as the coach for the pool part of the show.
For more information about sponsorships, becoming a poker coach or joining the groups of contestants go to PokerPoolandPain.com.