Weekend Survival Guide: Vegas Deals, Gadgets, G.I. Joe, and More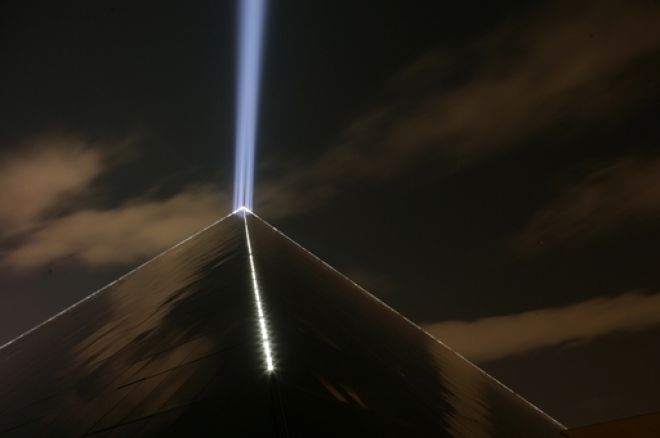 In honor of the impending weekend, PokerNews will be offering up a few things that'll allow you to spend some of that hard-earned bankroll, since nothing's better than working hard, but playing harder.
Go
With the World Series of Poker over and done with for the summer, Las Vegas is offering a slew of sick deals to entice you back to Sin City.
The Luxor is offering up a free flight for a friend, when you buy one ticket to fly on Southwest Airlines and stay with them between 8/17 - 1/07/09. Once there, be sure to check out LAX, and if you're bold enough (and rich enough) hit up Noir Bar, the private club within LAX itself. Book it before 8/10 (we know, soon) here.
The brand new Paradise Tower has just opened for business at the Hard Rock Hotel, and they're celebrating by offering 30% off any stay over three nights. The new rooms are slicker than ever, with fresh new decor, luxurious amenities, and a 40" LCD TV in every room. Book it at HardRockHotel.com.
Buy
The Mimo Mini USB Monitor is a portable 7" USB monitor that gives you just enough additional room to add a table or two to your current setup. It's the perfect companion for the grinder-on-the-go who is tired of playing on that 15" laptop. Costing less than a full $1/$2 NL Hold'em buy-in, how can you not spoil yourself. Buy it here.
Did Jeff Madsen's rhymes in last night's Nightly Turbo inspire you? Check out the iPill, which allows iPod users to add a mini microphone to their iPod that will enable them to use it as a voice recorder. Sure, call it silly now, but you'll be thanking us for the hours of entertainment it'll provide after a long night of drinking. Read more about it at Gaj-It.com.
Watch
Face the Ace is on Saturday night at 9pm EST with its second episode and it should be an interesting one, as Don Topel squares off against an un-known pro for $1 million. Topel, a 41-year-old truck driver from Midlothian, Illinois beat Erik Lindgren and Howard Lederer to make it to the million dollar match. Whether you like the show or not, the expression on this guy's face (whether he loses or wins) will be priceless and definitely worth checking out. Qualify yourself for the show by signing up at Full Tilt.
If you're male and over the age of twenty, then seeing G.I. Joe The Rise of Cobra is a no-brainer, and if you're not, then support your friends who are. Even if the brand new flick is pure garbage, like the cartoon/comic that an entire generation of boys grew up watching always said, "Now you know, and knowing is half the battle." Watch the trailer here.
Play
If you can't get enough poker to satisfy your action cravings, and we know you're out there, then you'll want to hop into some of the great tournaments being offered by Full Tilt during the FTOPS, and prepare yourself for the WCOOP on PokerStars with some satellites.
FTOPS
August 8
14:00 $500+$35 buy-in PLO 6max with a $350k guarantee
16:00 $100+$9 buy-in NL Hold'em Rebuy with a $500k guarantee
August 9
14:00 $240+$16 buy-in NL Hold'em KO 6max with a $750k guarantee
16:00 $500+$35 buy-in NL Hold'em Heads Up with a $500k guarantee
18:00 $300+$22 buy-in NL Hold'em with a $1.5 million guarantee
PokerStars Extreme WCOOP Satellites
August 8
14:00 $215 buy-in (Stars is adding 50x $1050 seats)
16:00 $27 buy-in (Stars is adding 100x $215 seats)
August 9
14:00 $82 buy-in (Stars is adding 100x $320 seats)
16:00 $82 buy-in (Stars is adding 50x $530 seats)
18:00 $27 buy-in (Stars is adding 100x $215 seats)
Those craving the live action, and hoping to get away from staring at avatars of peoples babies all day, may want to check out these tournaments.
Commerce Casino, in Los Angeles is hosting a $30,000 guarantee on Saturday at 1pm with a $120 buy-in, and one optional $100 dollar re-buy, with thirty minute levels and 3,000 in starting chips (with the re-buy).
In Atlantic City, pop over to the Borgata on Saturday at 11am for their $340 buy-in, offering 10,000 chips to start with, and thirty minute levels.
The Venetian in Vegas has a $540 buy-in at noon on Saturday, giving players a whopping $15,000 in chips (with optional $10 dealer bonus), and 40 minute levels, giving you more than enough time to build your "donkey image", before flipping the switch to table captain.
Hopefully the first installment of the Weekend Survival Guide served you well, like it or hate it, let us know below. Invite your friends to become a fan of PokerNews at our Facebook page here.