The Nightly Turbo: Poker Legislation Introduced to Senate, Jeff Madsen Rapping, and More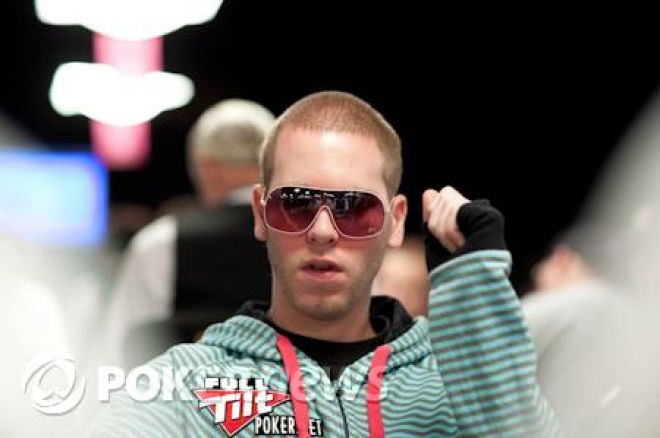 Welcome to The Nightly Turbo. The day's top poker news stories all in one place, saving you not only time, but money since you won't be timing out with aces while wildly googling.
PPA Commends Senator Robert Menendez
Senator Robert Menendez (D-NJ) has introduced the Internet Poker and Games of Skill Regulation, Consumer Protection, and Enforcement Act (wow, that was a mouthful) to the Senate. Despite the long name, this piece of legislation establishes the licensing and regulatory framework that is needed by the United States to protect consumers by implementing appropriate control over Internet poker and other skill games.
The Poker Players Alliance (PPA) is a nonprofit organization with over one million members whose goal is to promote the game of poker and protect poker players' rights. PPA members from across the country met with members of Congress in Washington, D.C. during National Poker Week to promote legislation that aims to license and regulate Internet poker. There is already a bill, introduced by Barney Frank (D-MA), in the House of Representatives with over fifty co-sponsors. Tons of support is building around this legislation and Senator Menendez's bill is yet another step forward in protecting online poker.
"The PPA is pleased that Senator Menendez chose to introduce his bill to license and regulate Internet poker and include additional consumer protections. His continued support for protecting the Internet freedoms of poker players specifically, and Americans generally, is greatly appreciated," said PPA Chairman and former Senator Alfonse D'Amato.
To read the entire bill go to www.theppa.org
FTOPS XIII Event #1 Results
The 13th installment of the FTOPS began Wednesday. The first event was hosted by Vitaly Lunkin, of recent WSOP fame and had a buy-in $200 + $16, a prize pool of $1,142,400, and attracted 5,712 entrants.
With the new software upgrade, players were able to make a final table deal for the first time in FTOPS history. The final five players split the remaining $449,018 based on chip counts. The eventual second and third place finishers walked away with more than the winner, proving that sometimes it pays to make a deal. No one we've ever heard of made the final table, unless of course Phil Ivey recently got a new screen name, but we've included the final table payouts anyway.
FTOPS XIII Event #1
*1. Deception Pt: $107,518.60
*2. MaKaVeli121: $131,692.53
*3. phil_ivey41: $120,298.79
*4. HoundsBlood: $107,273.07
*5. hir03yj: $89,508.69
6. lildavefish: $37,699.20
7. m_hawk_1: $24,561.60
8. dousche: $17,136.00
9. TheHebrewHammer: $11,995.20
* Winnings reflect post-deal payout amounts.
Full Tilt hosts tournaments nightly, sign up here
Internet Gambling Payment Processor Charged
Douglas Rennick was indicted on charges of bank fraud, money laundering, and various other illegal gambling offenses by the U.S. Attorney for the Southern District of New York and the Assistant Director-in-Charge of the New York Office of the FBI. These charges stem from his role in the processing of over $350 million for Internet gambling companies.
According to the indictment, from 2007 through June 2009, Rennick, who currently lives in Canada, opened bank accounts in the United States under various corporate names. Rennick is charged with one count each of conspiracy to commit bank fraud, conspiracy to engage in money laundering, and conspiracy to operate an illegal gambling business. He faces tons of jail time and millions in fines if he's found guilty. The indictment is also seeking confiscation of over $500,000,000, an amount that represents the proceeds obtained as a result of the illegal gambling and bank fraud conspiracies, and a number that would certainly have the big game players on Full Tilt salivating.
To read more about the charges go here.
Madsen's Rapping Again
Since June 2008, PokerRoad has been bringing us video of Jeff Madsen spitting ridiculous rhymes. He took a break back in January and came back strong in June with his WSOP driving-in-his-car raps. In his latest video, his post WSOP "rap"-up, he gives props to Phil Ivey and even manages to throw in a Posh and Beckham reference.
Check it out at PokerRoad.
Like it? Let us know what you think, and be sure and follow us on twitter for up to the minute news.