The Nightly Turbo: Phil Ivey Prop Bets, Seven-Deuce on Cereus, and More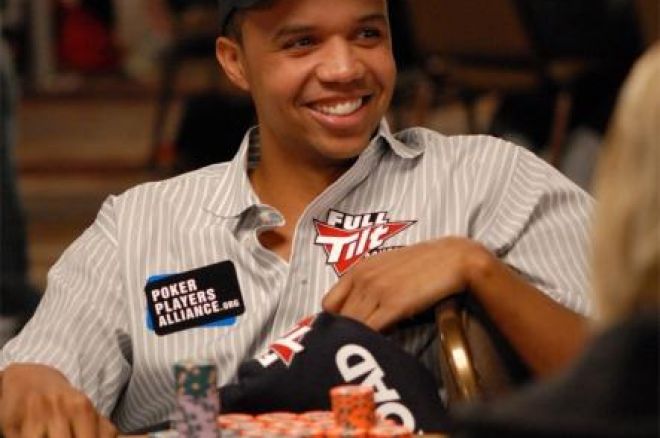 PokerNews is proud to introduce The Nightly Turbo, a slew of the days most pertinent news and forum banter. We're scoping out all the sites so you don't have to. With so much extra time on your hands, we expect some serious improvement in your poker game.
Phil Ivey: Prop Bets Unveiled
He's the most well known player at this year's WSOP Final Table. Bodog.com has him at 4/1 to win the 2009 World Series of Poker. First prize is a life changing $8.5 million but that doesn't change the millions Phil Ivey has on the line in prop bets. People have speculated for weeks about the prop bets he has made and now, High Stakes News has the scoop.
Tom Dwan, Phil Gordon, and Andy Bloch have all laid bets with Ivey. Dwan is on the hook for a million if Ivey wins. On a recent Full Tilt Podcast when asked about the prop bet, Gordon said that he was "quaking in his boots." Gordon also let the cat out of the bag with news that Andy Bloch stands to lose $2 million dollars on his bet. Bloch confirmed the story by saying the bet was made when there were 2,400 players left in the Main Event and the odds were 99-1. Andy bet $20,000. It's unclear if there are other prop bets with other players but one thing is clear, Phil Ivey stands to win a lot more than $8.5 million if he wins the Main Event.
Start placing bets yourself at Bodog here.
PokerStars Going to the Extreme
The WCOOP is PokerStars' premiere poker series. That's why it's no surprise they want to make it the best. They're going to the extreme for the 2009 World Championship of Online Poker. PokerStars is adding $1 million in WCOOP seats to a special series of satellites that have been dubbed, WCOOP Extreme Satellites. The satellites will run daily from August 4-16.
Each of these satellites will have anywhere from 50 to 100 seats added and they start as low as $7.50. "We're throwing in literally $1 million worth of seats completely as added value," said Mike Jones, poker room manager for the site. Winning an Extreme Satellite gives the player a little more flexibility as well, as they are winning their way into a certain buy-in rather than a specific tournament.
For a complete list of satellites and the 2009 WCOOP schedule, visit www.wcoop.com.
The 7-Deuce Game Coming to Cereus
The Cereus Poker Network introduced 7-deuce Hold'em today. The 7-deuce game is simple: win a hand with 7-2 and win a bonus. This prop game has been played in live cash games for years.
Depending on whether the game is full or short-handed, the 7-Deuce tables require each player to contribute a side bet that ranges from 1.5 to 2 times the big blind. Whenever a player wins with 7-2 he wins the side bet as well.
Ultimate Bet and Absolute Poker are the only online poker rooms to currently offer 7-Deuce Hold'em. They will be running a 15-day promotion for the game. Every player that wins with 7-2 is awarded a point. The top 10 on the leaderboard at the end of the promotion will be awarded either $500 for the low stakes games or $1,000 for the high stakes games. In addition, players that make it to the top 100 of the leaderboard over the two week promotion will be entered into a $5,000 freeroll.
Test your skills over at Ultimate Bet 7-2 tables, or with some Absolute Poker action.
WSOP POY Jeffrey Lisandro Eighty-Sixed from Commerce?
Recent online forum banter alleges Jeffrey Lisandro was involved in a Limit Hold'em game when he got angry about losing and threw his cards at the dealer. The rants went on to say, "he was barred for one week. Somebody told me today he has been barred several times for life, in the past, and was forgiven afterwards.
Follow ups in the 2+2 forum thread range from hatred towards all players who abuse dealers to calling out Lisandro for being nothing but a luckbox. We think it's safe to say winning three bracelets in three different forms of poker has very little to do with luck, but, if the rumor is true then shame on you Mr. Lisandro, lets show some love for our dealers.
Show us you care by following us on PokerNews Twitter, and becoming a fan of us on PokerNews FaceBook.