Rep. Frank Introduces Internet Gambling Regulation, Consumer Protection, and Enforcement Act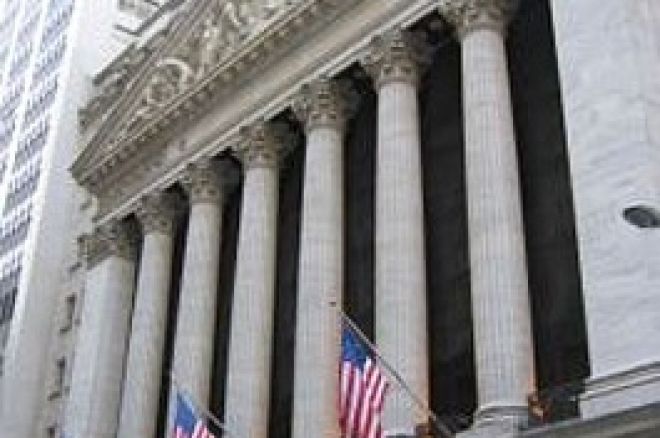 As anticipated, Barney Frank (D-MA), Chair of the House Financial Services Committee, proposed new legislation on Wednesday designed to allow U.S.-based companies to obtain licenses and operate federally regulated online gambling sites. The bill, titled the Internet Gambling Regulation, Consumer Protection, and Enforcement Act of 2009 (H.R. 2267), would also allow such sites to accept bets from U.S. customers.
Frank also introduced a second bill Wednesday, the Reasonable Prudence in Regulation Act (H.R. 2266), the purpose of which is to delay for one year the final implementation of regulations for the Unlawful Internet Gambling Enforcement Act of 2006. Regulations for the UIGEA, the law designed to prohibit U.S. financial institutions from allowing customers to send funds to offshore online gambling sites, were finalized and put into effect on January 19, 2009, although the affected "designated payment systems" will not be required to begin complying with the prohibition until December 1, 2009. If passed, H.R. 2266 would push that date by which to comply to December 1, 2010.
The Internet Gambling Regulation, Consumer Protection, and Enforcement Act represents the first attempt by federal legislators of the new Congress to counter the UIGEA, as well as the first such attempt to occur during the Obama administration.
Several anti-UIGEA bills had been proposed during the previous Congress, including Frank's own Internet Gambing Regulation and Enforcement Act of 2007 (IGREA), with which the new bill bears several affinities. While Frank's IGREA did garner support in the House, with nearly 50 members of the House (both Democrats and Republicans) ultimately signing on as co-sponsors, that bill ultimately failed to make it to the House floor for a vote. Some observers believe various factors, including a new administration and the ongoing global economic crisis, may help increase the prospects for H.R. 2267 to advance further up the legislative ladder, although Frank's bill will surely have its opponents as well.
The Internet Gambling Regulation, Consumer Protection, and Enforcement Act of 2009 outlines both the process by which prospective online gambling operators would obtain licenses and the criteria which operators must satisfy in order to obtain such licenses. Each applicant must willingly submit to a vetting process that would include reviews of criminal and credit history, financial statements, and documentation regarding the applicant's corporate structure. Operators who apply will also need to demonstrate plans to prohibit underage and problem gamblers from accessing their site, to ensure fair play, to prevent money laundering, and to comply with any other concerns that may arise with regard to law enforcement.
The bill also requires licensees not only to pay taxes on their own revenue but to collect any customer taxes as well "at the time of any payment of proceeds of Internet gambling" wherever presently required to do so by state and/or federal law. Amid these references to taxation, the bill does not outline specifically what activities shall be taxed or for how much, but simply refers to the dutiful payment of taxes "as required by law." A third bill introduced on Wednesday by Congressman James McDermott (D-MA) would provide such a mechanism to collect taxes on online gambling. If McDermott's bill were to be made law, H.R. 2267 would require licensees to follow such a mandate to pay and collect taxes as indicated.
Licenses will be issued for five-year terms, at which time operators can apply for renewal. The Treasury Department will reserve the authority to revoke or terminate licenses of those who fail to comply with the provisions of licensing, with violators facing fines and/or imprisonment up to five years.
H.R. 2267 explicitly notes that financial transaction providers will not be held liable under any other law (e.g., the UIGEA) for allowing customers to transfer funds to and from federally licensed online gambling sites. Also, as was the case with the IGREA, the bill also includes a "state opt-out" provision which would permit each state's governor the option to disallow any licenses to operate online gambling sites to be issued in his or her state. A similar "opt-out" provision for Indian tribes is included as well.
The bill also specifically distinguishes sports betting as a variety of online gambling not to be permitted by H.R. 2267. Another section which should interest some in the online poker community specifically addresses the consequences for those individuals who are discovered attempting to cheat online gambling sites. Penalties (including fines and/or up to five years in prison) are outlined for anyone who "knowingly shall use, or assist another in the use of, an electronic, electrical, or mechanical device which is designed, constructed, or programmed specifically for use in obtaining an advantage in any game" hosted by a licensee "where such an advantage is prohibited or otherwise violates the rules of play established by the licensee."
poker players Alliance Chairman Alfonse D'Amato was quick to praise Frank's newly proposed legislation. "online poker is a legal, thriving industry and poker players deserve the consumer protections and the freedom to play that are provided for in this legislation," said D'Amato.
All three bills have been referred to House committees for further discussion.
Are you looking for a PokerStars.com marketing or bonus code? - You've come to the right place, get in the action with PokerNews.com