Howard and Suzie Lederer Celebrity Charity Tourney Raises Tens of Thousands in Effort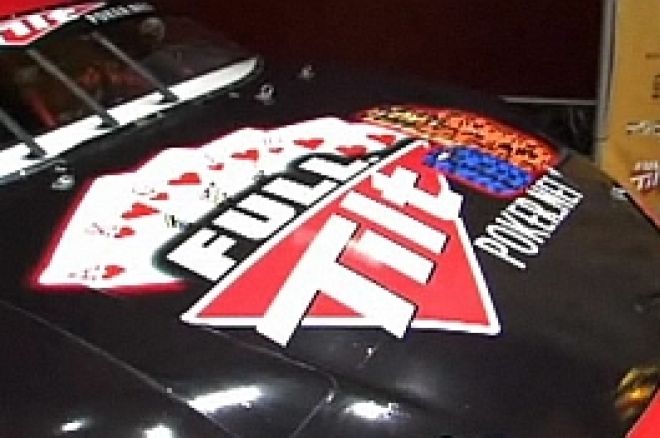 An evening full of festive entertainment at the Golden Nugget in downtown Las Vegas marked the inaugural Howard and Suzie Lederer Celebrity Charity Tourney. 138 players, including many of the game's biggest stars, ventured to the Golden Nugget's "The Grand" tournament facility, all to benefit the night's beneficiary, the Boys and Girls Clubs of Las Vegas. The event was held in conjunction with the Lederers' seventh annual World Series of Barbecue, one of the social highlights of the Vegas summer poker scene.
A pre-event meet-and-greet preceded the start of the poker action itself, with calls of "Rebuy!" frequent through the early levels. In addition to the many thousands of dollars raised through the night's efforts, a significant poker prize awaited the lucky winner – a seat on a future episode of "Poker After Dark" valued at $20,000. Stephen John Bartlett walked away with the seat after dominating the action once the players reached the final table, finishing off his last challenger, PokerNews' own Tim Duckworth, after entering heads-up play with a 5:1 edge in chips. Notebook computers, iPods, specially crafted bracelets and other prizes waited for the night's top 45 finishers, with much of the gear supplied by the night's dominant sponsor, Full Tilt. Other final-table finishers included Dennis Phillips, Jan Fisher, and one of the night's hosts, Howard Lederer.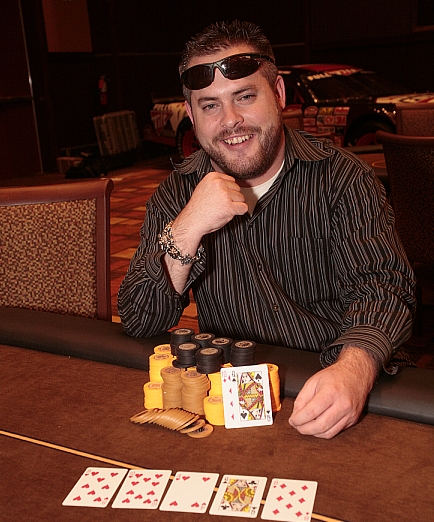 Stephen John Bartlett poses with his winning hand. (Photo courtesy Rob Gracie / GreasieWheels Inc.)
The poker itself, though, was merely a part of the greater charity occasion, which included the traditional World Series of Barbecue at the Golden Nugget's famed "Tank," the indoor/outdoor pool area and other attractions. After the feast and a karaoke contest, the location also offered a bird's-eye view for the evening's special fireworks display, with the fireworks launched from the nearby parking-garage rooftop and across the evening-sky panorama as viewed from the Tank, with the special 20-minute display choreographed to a medley spanning much of modern music history.
The video below captures just a bit of the atmosphere that marked the evening at the Golden Nugget: