All In for an All-out Effort with 'Bad Beat on Cancer'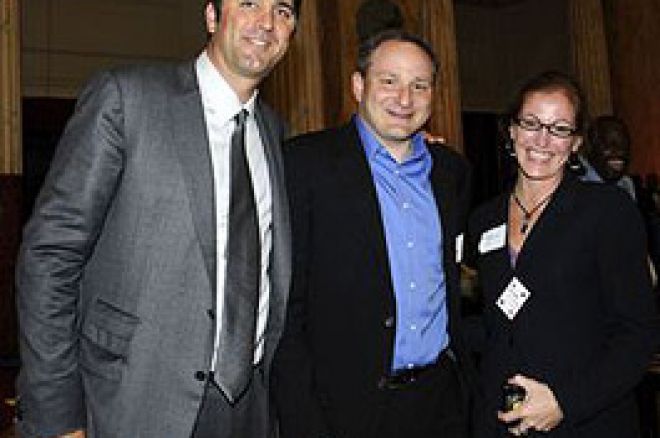 The 4th Annual Bad Beat on Cancer Texas Hold'em Poker Tournament was held on May 6, 2008, in Washington, D.C., and raised more than $300,000 for the Prevent Cancer Foundation (formerly the Cancer Research and Prevention Foundation). The annual tournament was the brainchild of poker pros and PCF board members Phil Gordon and Rafe Furst. This year's event was hosted by Gordon, who also provided color commentary on the action, and drew a field of 130 professional and amateur players including noted members of the government, corporate and sports communities.
In addition to Gordon and Furst, poker pros Andy Bloch, Annie Duke, Howard Lederer and Chris "Jesus" Ferguson were in attendance and offered a poker clinic for tournament sponsors, participants, and their guests. The tournament was sponsored by Harrah's Entertainment and Amgen and was conducted in a round-robin format with 10 players at each table, with the winner of each table moving on to the final. The poker stars played at each of the 13 tables in rotation, giving each of the amateurs a chance to knock out a pro and win an autographed shirt. Local Washington resident Tom Goldstein won the ultimate grand prize, a $10,000 seat at the 2008 World Series of Poker, one of many prizes donated for this event.
<center>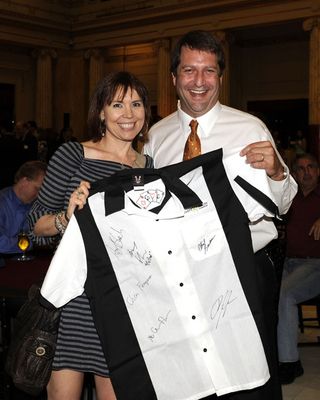 </center>
<center>Annie Duke and Washington insider Matt Gelman</center>
Since its inception in 1985, the Prevent Cancer Foundation has provided more than $97 million towards the prevention and early detection of cancer through scientific research, education, and community outreach. Money raised by the Foundation has funded 300 scientists at over 150 leading medical institutions across the country. The Bad Beat on Cancer charity tournament has raised nearly $1.1 million in support of the foundation's efforts since its inaugural event in 2004. Bad Beat on Cancer tournaments have been staged nationwide in New York, Los Angeles and Houston. If you are interested in holding a Bad Beat on Cancer tournament in your community, the Prevent Cancer Foundation encourages you to visit www.preventcancer.org for more information.
Ed Note: Photo - Marty LaVor