European Poker Tour Vilamoura, Day 3: Down to 24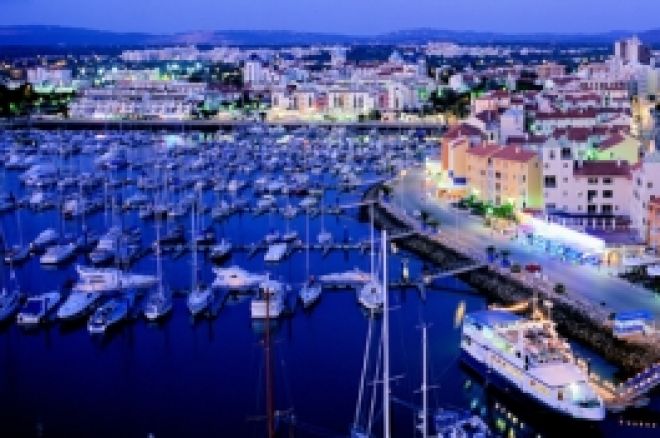 Day 3 of the PokerStars.com European Poker Tour Vilamoura has come and gone in a flash with two-thirds of the remaining field eliminated in less than four levels. Just after noon local time, the final 69 players sat down at the table for the push toward the money. After a short six-hour stint on the felt, only 24 survived to bag their chips for tomorrow's penultimate day.
The players leapt off the starting line at a blistering pace. Despite an hour-long slump during which only four players were eliminated, the bubble had already been burst by the time the second level was half over. When a three-outer sent Luis Rodriguez to the rail in 50th place, hand-for-hand play was announced. It lasted just one hand, and in that one hand, four players were all-in on four separate tables. The pre-bubble bust-outs included a number of recognizable names such as Andy Black, Steven van Zadelhoff, Rolf Slotboom, and Team PokerStars Pros Nuno Coelho and Alexander Kravchenko.
While the medium stacks were in survival mode most of the day, others at the top were busy working. Each of the three chip leaders coming in performed strongly as the bubble approached, and all finished the night with roughly twice as many chips as they began with.
Jeff Sarwer was on top to start the day but was quickly overtaken by Anthony Lellouche as he got bounced around from one broken table to another. Sarwer certainly shoveled coal onto the fire, but Lellouche was the one who drove the train today. The French pro tore through his tables, picking off one opponent after another to become the first player to climb past 1 million chips. He hovered there for a while before stuffing his chip bag with 1.134 million at the end of the night.
Lellouche might be the one running the show so far, but nothing has been decided just yet. Not even close. The dangerous Sarwer is hot on his heels with 913,500, and potential trouble lurks in the middle of the leader board. Team PokerStars Pros Ruben Visser and Jude Ainsworth are both in the top ten, along with Ricardo Sousa and the tricky Jan Skampa.
The stacks are relatively deep thanks to today's quick pace, and that gives some of the bottom dwellers hope of a charge as well. Jim "Mr_BigQueso" Collopy, Michel Abecassis, and Pierre Neuville will all try to mount their comebacks from the bottom half tomorrow.
Day 4 will welcome back the 24 remaining players at noon on Saturday (WET). Follow along with our Live Reporting team as they relay all of the action directly from the tournament floor at the Casino Vilamoura.
Follow us on Twitter to keep up with all the news, views, and gutshots in real time.