The Nightly Turbo: Full Tilt Poker Suit Dismissed, "FullFlush" Almost Doesn't Make It, and More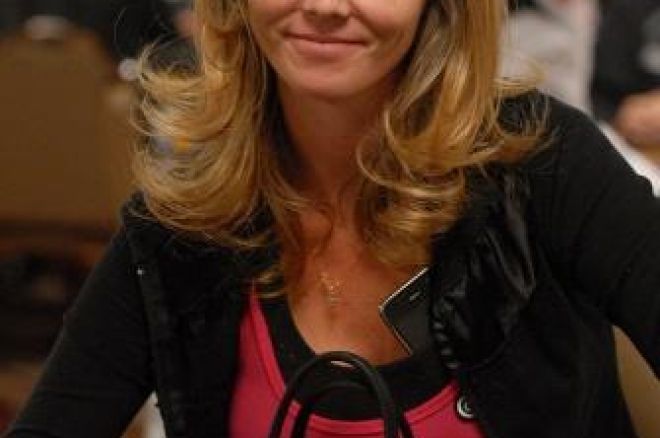 It's finally the weekend and we'll be sending you off with some news so you can impress your friends. You can find info on the Full Tilt Poker/Clonie Gowen suit being dismissed, Luke Schwartz almost missing his flight to Vegas, and more in tonight's Nightly Turbo.
We have a new addition to the PokerNews Team! Find out who it is here.
Day 3 of the PartyPoker Premier League found the missing puzzle piece. The Team PartyPoker playoffs are over and all the seats for the Main Event are filled. Find out who won here.
Staying on top of the poker world is our job. We like going above and beyond, which is why we're bringing you news on the gaming industry as a whole. Inside Gaming is bringing you the scoop today.
Dismissed
A few years ago, Clonie Gowen filed a lawsuit claiming that she was owed a share of company profits from an alleged verbal agreement with Full Tilt Poker. She named not only Full Tilt Poker, but Howard Lederer and Raymond Bitar in the suit.
According to court documents that have surfaced, the suit has been dismissed. The motion to dismiss was filed by the defendants and granted by Judge Robert C. Jones against Gowen on Feb. 10.
Read about it at RecentPoker.com.
FTOPS - More Results
Events #2 and #3 of the Full Tilt Online Poker Series XV crowned winners on Thursday. Sigi Stockinger hosted Event #2, which was a $240 + $16 pot limit Omaha hi-lo knockout tournament that got 1,349 runners. "HUMILDAD" took home the gold in that event, while "ScarJo" bested the 729 entrants in the Event #3, the $500 + $35 no-limit hold'em 3x shootout hosted by Jared Hamby.
Full Tilt FTOPS Event #2 $250,000 Guaranteed
Buy-in: $240 + $16
Prize Pool: $269,800
Entrants: 1,349
*1. HUMILDAD - $51,011.95
*2. Tau0 - $38,056
*3. UnoffensiveNick - $35,377.30
4. Jack4339 - $21,921.25
5. phatchoy888 - $16,538.74
6. giraffe318 - $12,141
7. Papillon888 - $7,824.20
8. JaffaCake - $5,665.80
9. MJP4535 - $4,047
*denotes three-way deal
Notable Finishes: Taylor "ElMastermind" McFarland (43rd - $701.48),
Full Tilt FTOPS Event #3 $350,000 Guaranteed
Buy-in: $500 + $35
Prize Pool: $364,500
Entrants: 729
1. Scar Jo - $76,545
2. Ebolarama - $51,030
3. Halfrek - $36,450
4. eaglemann- $27,337.50
5. ComputerhandQ7 - $20,047.50
6. hbacademyvb - $14,580
7. POCKET FIVE - $10,206
8. daPHUNNIEman - $6,925.50
9. Miguel Santiago - $4,920.75
Notable Finishes: Brian "SN8WMAN" Hawkins (16th - $3,098.25), Danny "THE_D_RY" Ryan (22nd-$2,187), Conner "negroblanco" Drinnan (31st-$1,530.90
Sign up for a Full Tilt Poker account today and get in on the FTOPS action.
Scwartz Causing Trouble - Again
Poor Luke "FullFlush" Schwartz. There's always something going on with him. First it was not paying for a sandwich, and, now, according to the PartyPoker blog, he's being denied boarding on a flight. It probably doesn't help that he allegedly dropped some F-bombs at flight attendants.
Schwartz apparently arrived late for his flight and wasn't allowed to board. He also forgot to fill out his ESTA (We're guessing that's some form. We're too lazy to google it). So, in true Schwartz fashion he laid into the flight attendants and according to an email sent to PartyPoker from the airline, "The passenger was told that the flight was closed and we could not take him. We were greeted with a barrage of F words and he was asked to leave."
He had to go to a different airport to catch a flight to Las Vegas. Apparently, he can't tell the difference between economy and first class either. "I was in economy but managed to fall asleep in first class for six hours. After six hours I woke and I had two crew over me asking me if I had a ticket…oops. I met Phil Hellmuth at the reception – to be honest I always thought he was a donkey but actually he is a bit of a G," he said.
The PartyPoker Premier League begins Main Event begins today. Follow the PokerNews Live Reporting Team as we bring you coverage from the M Resort in Las Vegas.
WSOP-E on ESPN
Look at us, reminding you to watch the World Series of Poker Europe coverage on ESPN this Sunday night ― after your Valentine's Day celebration, obviously. You don't want to upset anyone. The final table is approaching in the coverage, so you don't want to miss it. We could outline the episode for you, but there's a video for that.
If you're not following us on Twitter, you should be and while you're at it, become a fan on Facebook. There's really no reason not to.