PartyPoker Big Game IV: An Interesting Twist and Some High-Stakes Action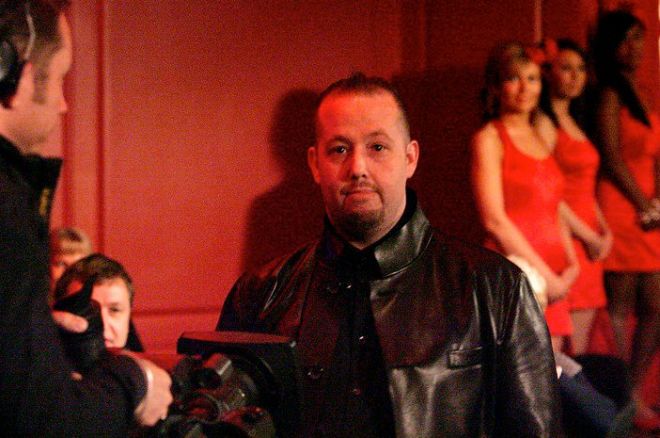 The PartyPoker Big Game IV eclipsed the 24-hour mark and two stories are starting to surface that will make the show "must watch TV" later this year. One story is about the success of the format and another about some good old-fashioned sick high-stakes action.
The evictions may have added a novelty twist to begin with, but they are fast becoming a fascinating drama and strategical consideration. These evictions have been tense, shocking and tremendously milked for Hollywood effect the way TV audiences will love.
The big surprise is that the rules for evicting someone are clearly not set in stone. Dusty Schmidt was ousted for being quiet, but the crazy loose Robert Williamson III soon followed him, the latter's reaction to his eviction being priceless because he previously told PokerNews he would never be thrown out. Simon Munz was evicted despite being a big loser in the game, and Bodo Szbresny was voted off for beating up the table and winning pretty big. Finally as expected, some people were voted off for being nittish, Andrew Feldman and Guy Steele being the nits in question.
Some of the votes have been used very shrewdly indeed. Whoever has been most aggressive at the table, which has been David Viffer every single time almost, is safe from eviction. Players' aggressiveness is calculated on real-time stats from the Matchroom Poker crew, which means nobody has voted for Viffer who has been awake for the whole thing. Two men have actually voted for themselves to go, one of them, however, was Viffer who did so in a failed attempt to get the rest of the table to pay him to stay.
The other big stories will come from the two men who plan to play the whole event. Neil Channing and Viffer are looking pretty rough right now but have not dropped the temp at the table. Viffer is set to be a real star of the show, having played like a loon early on and incurring some massive swings. The pot of the show, so far, was when Channing and Viffer, both very deep, flopped set over set — a set of eights for Viffer and a set of fours for Channing. A miracle one-outer on the turn gave Channing quads and shipped him a £64,000 pot.
Amazingly, this was a mere dent in Viffer's stack. Viffer, incidentally, also tangled in some massive pots with Tony G , who stole the show with his entrance on a bicycle. After felting Luke Schwartz in a £54,000 pot, the swingometer that is Viffer's chip stack is, at the time of writing, up to £117,000 and over £60,000 in profit. This is, however, the trenches part of the show where sleep deprivation takes its toll and there will be a lot of shrewd players hoping to capitalize on that today.
Join us for our updates from the event for the final few hours.