Tony G and Neil Channing Talk PartyPoker Big Game IV Action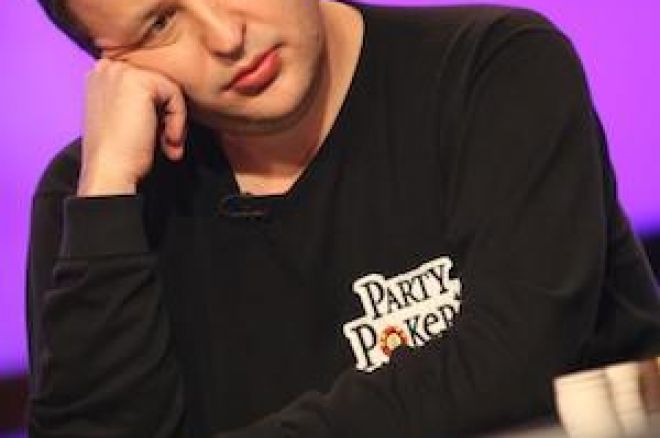 U.K. poker legend Neil Channing is no stranger to long, live cash games, and the veteran plans to play all 48 hours of the PartyPoker Big Game if he can. PartyPoker Pro and PokerNews main man Tony G has played a big part in getting Isildur1 to the tables in London. We catch up with both men ahead of the big show this weekend.
So guys, a 48-hour cash game must be like a short session to two veterans like yourselves?
Neil Channing: Yeah, I am used to long sessions. I was skint one time in Vegas about 15 years ago, three of us sleeping in the same room at the Excalibur. Lovely establishment. It wasn't the cheapest room; it was the third cheapest. That's how we rolled. I was playing a $2-$6 spread limit-game against these old codgers. If they got dealt king-queen suited, they would bet $4. If they got aces, they would bet $6. They basically told you what they had. I spent three days and three nights in that game. I suffered a bit for it. I fell asleep at the table and hallucinated. I would shower every now and then, and then go back to the game. I'm planning to play the full 48 hours for the challenge.
Tony G: I will be playing as long as I am comfortable. I don't start until 2 p.m. on Monday; I will just see how things go.
It's a tough lineup. Is it really wise to deprive yourself of sleep?
NC: There is still a lot of value in TV cash games. People try to show off and make moves they don't need to. I can afford to be a bit patient. The fact that we don't pay rake also makes it +EV. Not everyone is a Red Pro after all.
TG: The more-experienced live players probably have an advantage because they can be much more patient than the online players.
NC: We have Isaac Haxton coming over, who I think is the best in the world right now. Justin Bonomo is another player I think is very good, and he thinks I am not very good. Hopefully, I will prove him a little bit wrong. We have some satellite qualifiers which should provide some value, and there are some players I saw on the list, not naming any names, who I would get on a plane to anywhere in the world to play against. Hopefully, I can survive long enough against the superstars to win something off the rest of them.
What do you think of the new TV formats of entrance music and evictions?
TG: Matchroom is number one. They are the number one poker production company in the world, no doubt. They are innovative and that's what poker needs. You can't keep using the same old formats for poker.
NC: They are going the Darts route with the big entrances. No doubt they will focus in on the crowd, show me shaking hands with Willie Tann or something, and make it seem bigger than it actually is. It's captured the imagination of a lot of people in poker, which is great. No doubt Eddie Hearn wants us all to come in to "Eye of the Tiger," and Luke Schwartz will walk into some gangsta rap smack-my-bitch-up music, but I thought it would be funny if he came in to something from the Sound of Music or "Two Little Boys" by Rolf Harris.
TG: I am coming in to "My Bicycle" by Queen.
NC: I thought maybe go with a Kung Fu Fighting theme, but I hate that song. Everyone wanted me to come into a "Money Money Money" kind of song. I decided on "Let Me Get What I Want" by the Smiths, which is depressing, just like me.
Both of you must be very excited about the prospect of Isildur1 coming into this game?
NC: Obviously, he is an animal, a bit of a bankroll loony. The game is small for him, so he won't go too crazy and go broke, but I will be very nervous out of position to him.
TG: I am nervous about him coming down. It was a done deal weeks ago, but like everyone, I still need to see it to believe it. He may have a problem registering at the casino because he wants to remain anonymous. We need to protect his identity; it's the only way he will play. Whether they will allow him to wear a mask, I don't know. I am talking with them today about it. Whatever happens, it's going to be a really fun event, and I am very excited about it.
It's too late to win your way into the Big Game through PartyPoker, but there's still time for the PartyPoker Online Cash Game Championships. Sign up for an account today and remember follow us on Twitter for up-to-the-minute news.