The PokerNews Mailbag: WSOP Tournament of Champions and Isildur1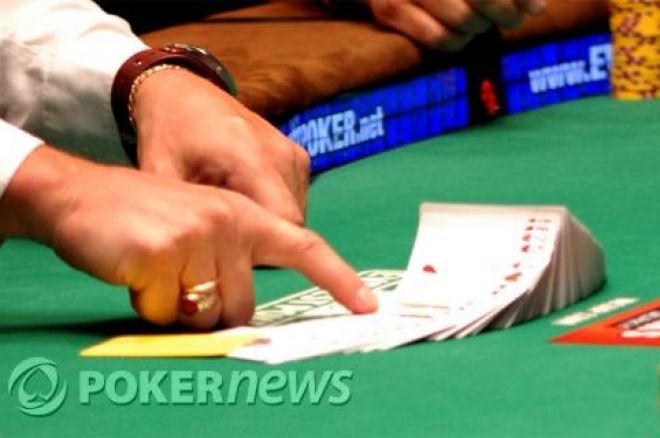 In this edition of the PokerNews Mailbag, we discuss the World Series of Poker Tournament of Champions, and Isildur1 taking the leap of faith into the PartyPoker Big Game IV.
What are your thoughts on the WSOP TOC and how did you vote? — Matt, Sacramento, Calif.
I'm extremely excited for this event and I think it was an absolutely brilliant idea concocted by the World Series of Poker brain-trust. I, for one, have taken the voting process very seriously. I thought long and hard about what it meant to be a World Series of Poker Champion, and yes, I do think there is a difference between winning a bracelet and being a WSOP champion. My picks were very much geared toward players who have won four or more bracelets during their careers and still have relevance in today's poker era, or players who had significant historical impact on the WSOP during any given year. For instance, I picked Jeffrey Lisandro over Artie Cobb; they both have four bracelets, but Lisandro is much more relevant in poker today, and last year was a WSOP performance for the ages. Similarly, I went with Huck Seed over Mickey Appleman because Seed has made a name for himself in the modern poker era with his NBC Heads-up Championship run.
I will say, though, that I'm not a huge fan of how the vote has turned into a spam-fest among players desperately trying to get themselves voted in. Likewise, I think media organizations that have put together campaigns to get a player or players into the tournament for the fun of it are doing a disservice to the game. It's absolutely fine to point out reasons why someone should be voted in, but to blatantly blast people with a "VOTE for John Doe" message is an irresponsible use of media power.
Looking at the current top 50 vote getters, I think the tournament will be filled with very deserving players, with maybe one or two names that will raise and eyebrow or two. It's definitely good for the game one way or the other, and I look forward to seeing this one play out this summer.
Will Isildur1 have any success in the Big Game IV, or will he be bored playing live? — Peter, Miami, Fla.
I'm very curious to see how the mysterious Isildur1 will handle a live cash game. It's clear as day that this guy is an absolute action junkie, putting together marathon sessions, playing short-handed, or heads-up on multiple tables. In some cases, I think we'll see him play a game similar to what we've seen of Tom "durrrr" Dwan over the past two seasons of High Stakes Poker. Very aggressive, very happy to play big pots. Mask or no mask, Isildur1 certainly won't change his style of play.
I'll be looking for him to be opening a large percentage of pots and three-betting preflop a lot, as well. Being that the guy is on a total free-roll, since he is being staked by Tony G, he has absolutely nothing to lose. Players in the lineup, which includes the likes of Phil Laak and Jennifer Tilly, are not as accustomed to the massive swings of the big online games like Isildur1 is, and Isildur1 will be able put a lot of pressure on his opponents. I also think the fact that this game runs for 48 hours straight works to Isildur1's advantage. Most poker players will tell you they love long sessions, but seriously, when has Isildur1 NOT played a long session?
The only thing about a long session that I can see affecting Isildur1 is the disguise, that is if he does not reveal himself. Most masks, or disguises can get uncomfortable. Has there ever been a Halloween when you said, "Dang I love wearing this comfortable mask"? I can see that getting under his skin and making him uncomfortable, which could lead to some mental lapses.
Mask or not, win or lose, I think we're all very excited to get a glimpse of Isildur1 in action. I know I'll be locked in on him.
Have your questions answered by sending them in to editor@pokernews.com, or post one on our Twitter or Facebook page.