PokerNews Op-Ed: Garrett's Right - Modern Day High Stakes Poker Has Become a Bloodsport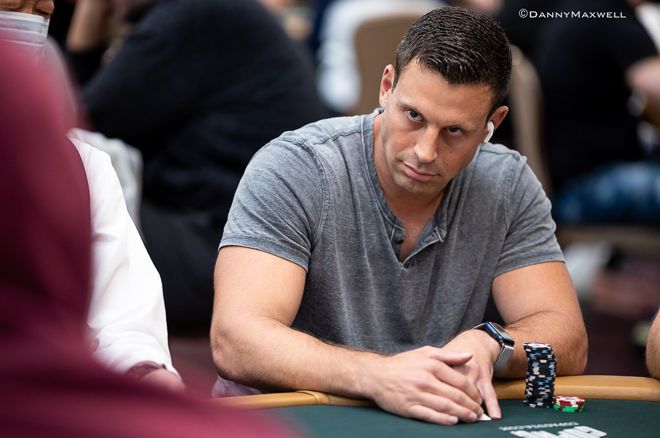 The opinions expressed in this publication are those of the author(s). They do not purport to reflect the opinions or views of PokerNews or its members.
Poker is full of survivors of pre-Black Friday online poker. I am not one of them. I wasn't around to enjoy Rail Heaven, the Durrrr Challenge or the rise of Viktor 'Isildur1' Blom.
By the time I came into the industry, high-stakes online usernames were almost anachronisms of a golden age of poker, appearing only in archived forum posts; various legendary hand histories more akin to myth or legend.
Make no mistake, the world of high-stakes poker has always been where the interests of most poker fans lie. The first $1,000,000 buy-in One Drop, massive online pots and scrutinizing of the All-Time Money List are evidence of this. But the seven-figure online cash game swings of yesteryear are all but gone, while tales of Tom Dwan's exploits in Macau have also faded.
---
Read More: The Rise and Rise of Tom "durrrr" Dwan
---
However, the desire for the biggest games and most salacious rumors certainly have not.
As the poker industry evolved, a new battleground emerged for poker fans. Cash game streams exploded in popularity during 2022, making overnight names of previously unknown poker players. But in some instances, these weren't always ordinary grinders — rather extraordinarily wealthy individuals whose presence ensured that not only the streams grew, but the size of the pots as well.
And as the streams grew, so did the popularity and accompanying expectations. Fans lusted for confrontations; huge clashes between personalities and bankrolls. And stream organizers worked hard to ensure that their product was the most desirable — for fans, if not for their players.
Join your fellow PokerNews readers in our Discord server, where you'll find exclusive offers, special freerolls, and all the latest poker-related news and tournament live updates.
The players meanwhile needed to adapt to this scrutiny. The spotlight had been shone on a previously hidden underbelly of high-stakes poker. Cash game streams were now the new Rail Heaven, with bigger and bigger pots, record-breaking streams and scandals galore.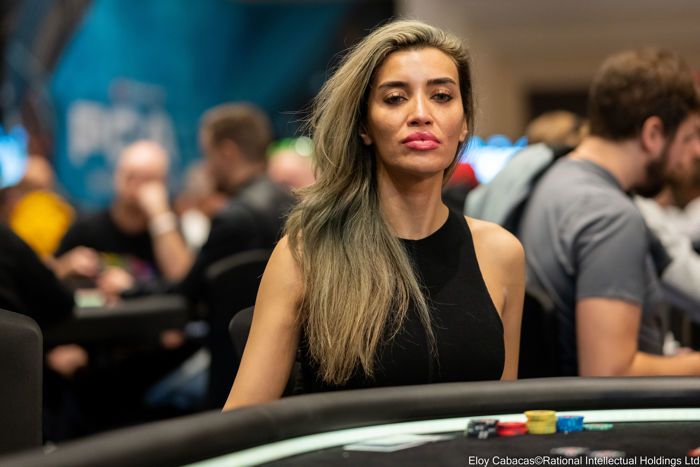 The modern-day poker industry has struggled to adjust, with recent feuds and arguments lifting the curtain on what was previously a more "micro-industry" within poker, according to Garrett Adelstein.
I have never met Garrett, but you'd be hard-pushed to find someone in poker who is not at least aware of him. Perhaps it's a sign of the times that gone are the likes of 'Stinger88', 'OMGClayAiken' or 'WCGRider', and instead, there is Garrett along with Robbi Lew (pictured), Nik Airball and Eric Persson, all of whom I guarantee over the past six months have been the main topic of conversation in casinos and at home games around the world.
In the past, there were always stories of cash games — in the US or in some far-flung destination — with blinds of one house/two house, or bigger. But these were more often than not rumors. They were poker's very own form of Chinese whispers. A crumb of truth within an ecosystem of high-stakes players.
There would be rumors of poker players — WSOP Main Event champions, even — that would win a major tournament, secure a massive payday and use their new-found wealth to enter larger and larger cash games; elusive ones that only players of a certain calibre would be invited to. They would turn their back on tournament poker, having entered a cutthroat world that was secretive. Away from the spotlight. And hardly ever heard of.
But this is becoming less and less the case.
Streams are streaming and players are playing in games that would seldom run in the past. The stakes may not be in the levels of Andy Beal vs The Corporation in the mid 2000s, but in modern terms, they are becoming astronomical, and the stresses that these players are under are often overlooked.
Garrett says that poker is "endlessly fascinating from a strategic, emotional and psychological perspective" and ends with the mention that at its highest stakes, it's a bloodsport. He's right.
I've done a lot of tongue-biting over the past 6 months. Just didn't have it in me this morning to do it yet again. https://t.co/3qhnUrIVF7

— Garrett Adelstein (@GmanPoker)
Poker is not the WWE with manufactured storylines and heel turns. This makes spectacles like the one currently enveloping the high-stakes poker community appear even more barbaric and uncivilized than at first glance.
"Trash", "Scammer", "Washed Up Geezer" — Inflated egos and the use of social media to amplify opinions mean that it's the discussion surrounding high stakes poker, and not just the poker itself, that has become a brutal zero-sum game where the only winners are fans yearning for one such poker star to bloody another;s.
Forget the "mind-boggling amount of money" that used to be at the centre of the poker world. Instead, it's politics and feuding and dick-measuring that is the topic du jour.
---
Patrik Antonius Wins $1,978,000 Pot, the Largest Ever Broadcast on a US Live Stream
---
Conflicts between poker players definitely happened in the olden days — looking at you Doyle — and heads-up for rolls was an oft-repeated refrain in the early 2000s.
But the power of a 2+2 forum post back then compared to a Twitter thread is vast. Poker and poker players have surely changed in the intervening years. 2010 is a long time ago. Anyone who was grinding back then in their early 20s — at any stakes — is now 13 years older. Some are even pushing 40.
The visibility of poker's combatants, if you can call them that, is markedly increased. The cockfighting between high-stakes poker pros, coupled with the mechanisms of modern-day social media means that everything is increasingly on full display.
There will always be antagonism and antagonists in poker — some are even in the Poker Hall of Fame! But I just hope that the current trend for barbarism beats a hasty retreat.
Will Shillibier is based in the United Kingdom. He started working for PokerNews as a freelance live reporter in 2015 and joined the full-time staff in 2019. He graduated from the University of Kent in 2017 with a B.A. in German. He also holds an NCTJ Diploma in Sports Journalism.