Andy Beal Versus the Corporation - 'Finished'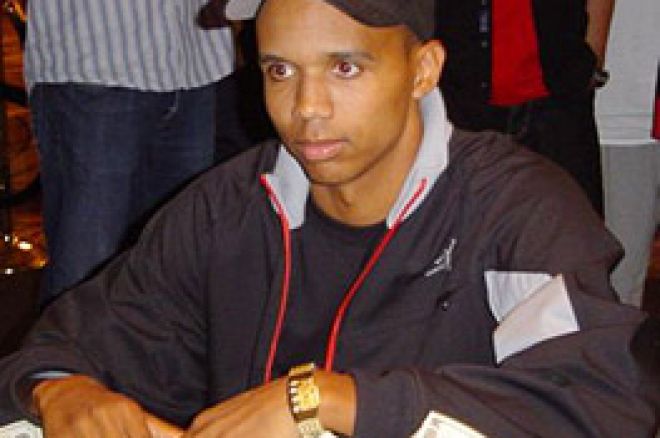 What an odyssey. Over the last three plus weeks, the story of a billionaire, and his fascination with poker has enthralled the poker world. Last night at Wynn card room, this story came to an end....at least for now.
Andy Beal got back in his plane, and flew back to Dallas after a three-day match with Phil Ivey that left Beal down some 16 million dollars. The stakes were raised yesterday, and the players played at the originally agreed upon $50,000/$100,000 limits. Ivey went on a massive heater, and won back the Corp's original stake they had lost in prior sessions. A $10 million swing...in one day. The previous two days had seen Ivey up about six and a half million dollars. Something tells me there will be some serious 'Corporate' parties around Las Vegas over the next two days. Reserve your tables at Tao, or Light now.
I'm not really sure what is left for Phil Ivey to accomplish in the poker world. As if it wasn't completely cemented prior to this, I think its safe to say Phil is playing the best poker of anyone on the planet right now. I guess Ivey has to start working on taking everyone's money, as their isn't much left to accomplish in the way of highly publicized cash games, or tournaments
Beal's departure from poker may be permanent, or it may be temporary. He reportedly left Wynn last night, and said that he was through with poker. He had announced this after the first session, but it was quickly learned that he was not done with poker, as he was back at Wynn the next morning. I'm going to guess that he won't be back at Wynn tomorrow, but I'm not convinced we've seen the last of Andy Beal.
Men like Beal are driven by challenges. The story of Beal's play over the last few weeks reminds me of the story of another billionaire. Howard Hughes became obsessed with golf for a period of time in his twenties. Hughes got to the point that he beat nearly everyone at his club, the Wilshire Country Club. When a match with legend Bobby Jones became available, Hughes jumped at the chance. After weeks of preparation by Hughes, Jones beat Hughes handily. Legend has it Hughes left his clubs next to the 18th green after the match, and never played golf again. Will that be the fate of Andy Beal? He has played the best in the world, and held his own, until he ran into the 'Phil Ivey experience'. Clearly, Beal can play, and it would be a shame if he left his lucky card marker at Wynn Las Vegas yesterday, never to return.
Ed Note: You don't need 16 million to play against Ivey at Full Tilt