Marty Mathis Rides partypoker Promo to Millions in Live Winnings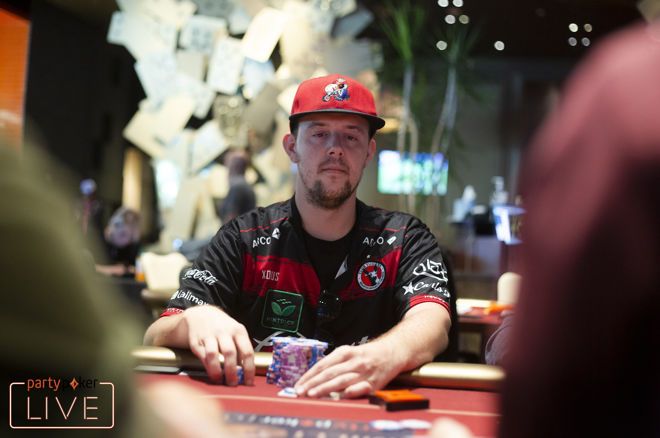 Table Of Contents
In October 2018, Marty Mathis found himself at a crossroads.
For the past several months, he had dedicated his professional life to grinding online satellites on partypoker in pursuit of promotional money offered by the company via "PPL$ Leaderboard."
The leaderboard promotion seemed straightforward enough. It was a simple race to accumulate the most partypoker LIVE dollars through online satellites. Whoever topped the race earned an additional $100,000 in PPL$, with others in the top 10 earning between $15,000 up to $80,250. Everyone in the top 100 earned a prize.
The dollars could be used at any partypoker LIVE stop and were non-transferable, expiring 24 months after acquisition.
In theory, that is. In practice, rumblings had been making their way through the poker world that something was amiss. A purported whistleblower on TwoPlusTwo began a thread that accused partypoker of giving a staking group called BRS favorable treatment, including the ability to transfer the currency.
A number of players raised concerns in the thread, including Mathis, ranked near the top of the leaderboard at the time. He faced a difficult choice. He could continue the relentless grind knowing he might spend untold hours trying to beat a stacked deck, or he could pocket the satellite monies he'd won and walk away before he found himself pot-committed.
After a face-to-face discussion with partypoker partner Rob Yong, Mathis opted to soldier on.
That was 16 months and $1.3 million in live winnings ago.
Florida to Mexico
Mathis' poker origin story begins in a familiar place. He was 14 years old when Chris Moneymaker won the 2003 World Series of Poker, and after watching the broadcast, found himself intrigued by the game.
His grandparents got him a chip set for his birthday, and he began playing Friday night home games with high school buddies. A natural competitor, Mathis sought avenues for improvement, hoping to gain an edge on his friends.
Only one problem: he was too busto to invest in a poker education.
"I couldn't afford the poker strategy books," he says with a laugh. "I would sit down and read 'Harrington on Hold'em' on the floor at Barnes & Noble."
While that may have given him the skill set he needed to succeed in the nickel games against his boys, online poker proved an altogether tougher challenge. He estimates he was 16 when he began playing online, and for two to three years, he got himself into a familiar pattern: save $50, deposit online and lose it.
Mathis, who hails from Central Florida between Orlando and Tampa, enrolled in college at Florida State University. By 2008, he had made some headway and was making money playing low-stakes sit-n-gos.
While attending FSU, Mathis connected with some like-minded individuals, including Chris Conrad.
"It was the first time I had met people who were better than me," Mathis says.
Conrad, however, credits Mathis with helping his own game. The two became friends and pooled their knowledge, and Conrad would go on to become one of the more successful players on the WSOP Circuit, to this day ranking second in tour cashes.
Mathis focused on the online grind, where began turning a decent profit in 180-player sit-n-gos and multi-table tournaments as "TheLipoFund" on PokerStars.
Still, he had no idea he wanted to pursue poker professionally until he graduated in December 2010 with a degree in economics. Lacking any immediate job prospects, he decided to give poker a shot and see how far he could take it.
Unfortunately for Mathis, Black Friday trampled his plans like Osceola and Renegade riding out before an FSU home game.
"I would sit down and read 'Harrington on Hold'em' on the floor at Barnes & Noble"
Like so many other Americans whose game had been ripped away, Mathis grappled with the choice of whether to move abroad and keep playing online or remain in the U.S. and get a normal job. Unlike his old dorm buddy Conrad, Mathis never really embraced the live grind, so he didn't seriously consider that.
Mathis opted to continue playing for a living, zeroing in on Mexico as his country of choice. He packed up and headed across the continent to Baja California. There, he bounced between Cabo San Lucas, Rosarito and Tijuana.
"My family was originally very worried," he says.
However, Mathis found he enjoyed Mexico. He could grind in peace — he's never had any safety concerns — and he began making friends. His game developed, and he found he had a particular strength in online satellites.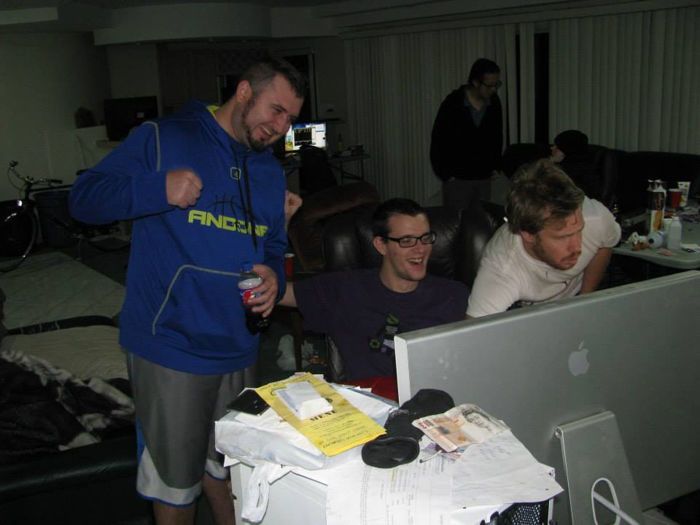 Topping the Charts
So, when partypoker announced a massive promotion for players willing to grind online satellites, Mathis thought he might have an opportunity. Four months in, he jumped into the chase in full force. Despite the ground he needed to make up, he felt confident.
"I think they were so far ahead, they got a little complacent," he says. "Once I caught them, I knew they weren't gonna catch me."
As it so often does, though, the poker world threw him a curveball with the unsavory allegations hitting the forums. Having invested tens of thousands of dollars and countless hours, Mathis found himself with seemingly no good option.
Seeing the awful press his company was getting, Yong stepped in.
"We sat down face to face and hashed out the issues," Mathis says. "He was very open and forthright with me and he eased my concerns. There were five months left. If I wasn't comfortable, I would have quit.
"They're really trying to do the right thing. They're a good business. We're definitely on good terms now."
"I guess for the last two months, he didn't leave his house trying to chase it"
The motivation of knowing he had to keep up his pace every day kept him rolling, in a daily rhythm. He settled into a groove, waking up every day and walking his dogs and cooking breakfast. Most of the satellites ran from 9 a.m. to 5 p.m. his time, making for a convenient schedule, something he didn't fully appreciate until partypoker Ambassador Anatoly Filatov introduced him to the runner-up, one of Filatov's fellow Russians, at a later World Poker Tour stop.
"He doesn't speak much English but he's a very nice guy," Mathis says. "I guess for the last two months, he didn't leave his house trying to chase it."
Mathis dominated the leaderboard, though, to the chagrin of the players around the world endeavoring to catch him. He banked about $400,000 in PPL$ in addition to the $100,000 prize. Of course, with said currency having an expiration date, he had to get busy using it, and a few months before the end of the leaderboard, he took a trip to Brazil to do just that at partypoker MILLIONS South America in March 2019.
The Breakthrough
The ironic part of Mathis chase for live tournament dollars is that live tournaments have never really been his thing. While he had a backer for a bit who pushed him to play more live, Mathis estimates he only played about 10 to 15 live tournaments per year.
"It just wasn't something I really enjoyed," he says.
Mathis had built up a little live momentum with a run to 34th place in November's Caribbean Poker Party, earning himself $20,000, followed by 18th at WPT Rock 'N' Roll Poker Open for $21,305.
But in Rio, Mathis found another gear. Rather than fading in the late stages, he showed off nerves of steel in pulling off a highlight-reel bluff risking his tournament life:
Mathis secured the top prize in a three-handed chop. He earned $873,700, almost exactly ten times his previous biggest live cash.
"It felt like a dream," he says. "You play poker for so long...no kind of score ever basically for eight years. It was really awesome. I just had all my friends and family watching. It was a really special moment to get to share that with everybody."
More success followed. Mathis took 11th in partypoker MILLIONS Vegas for $60,000. He then crushed the South America stop again, this time in Uruguay. He finished second in the $25K for $213,750 and then threatened to repeat in the Main before bowing out 20th for another $35,000.
He even found the live game growing on him thanks to the etiquette of the locals.
"I just really find the games in South America more enjoyable," he says. "You just play with people who are there to have a good time.
"People don't waste time. Nobody tanks on bullshit. It's just a fast game, people play their cards. They're not there for the theatrics. I hope to see more tournaments there."
The Secret Weapon
Mathis says good fortune has undoubtedly played a role in his ascent to partypoker demigod after years of live futility.
"Obviously, at the end of the day, I've been lucky," he says.
However, he also credits his the work done by his longtime friend, Dominik Nitsche, whom he called "the most valuable asset" he's had in his career.
While Nitsche served at various times as a coach, mentor and backer, it was Nitsche's development of DTO Poker that caused the biggest leap in Mathis' game. A training app used to drill and learn game theory optimal (GTO) strategies, DTO pushed Mathis to a level he'd never before attained.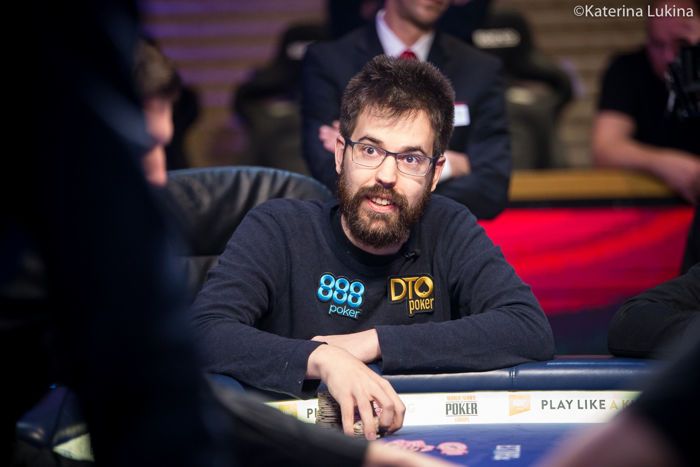 "I was the first person testing it in alpha stage," he says. "I'm probably the No. 1 user of their product. I would attribute a majority of my success to it.
"It's changed the way I think about every spot. It's such an invaluable app to just get immediate feedback. Basically you don't know how much you suck until you start playing against DTO."
Certainly, the results speak for themselves. Since November 2018, when he first began spending his newly won money, Mathis has tallied about $1.3 million in live earnings. How much of that is attributable to his work with DTO, only he can say, but he wholeheartedly endorses the training program, which costs $29.99 per month or $269.99 annually for the highest level subscription.
Back to Homebody Life
So has all of the live success convinced Mathis to step away from his computer and keep trying to rack up more millions on the live scene?
Not exactly.
"The best part about playing online for me is there's so many options and sites you can play on," says Mathis, who added he currently grinds on 14 different networks. "You can really pick and choose what you want to play and when you want to play. You just go where the action's good.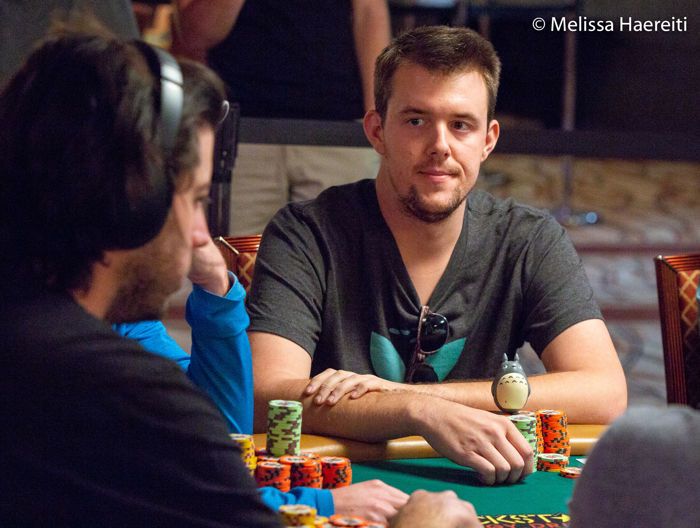 "I much prefer the comfort of online. I have no desire to be a full-time live pro."
Plus, he just bought a house in Rosarito. Mexico feels like home these days, and he can't imagine a scenario where he'd move back to the U.S. even in the medium or long term. He has a group of friends in the area and has a wedding date coming up: July 25.
He picked the date to be convenient for his poker-playing friends.
"We can play all the [summer tournament series] post-lims then go to Mexico and watch me get married," Mathis says.
After, that it won't be exactly back to business as usual on the virtual felt for Mathis. All of his success on the partypoker leaderboard left him with so much PPL$ to spend that he still has $150,000 to use within the next year.
"Once I finish spending them, I'll just go to tournaments that sound fun for me," he says. "I can't imagine being away from home for more than two weeks."