The "durrrr" Challenge: Dwan Drops Over Half a Million in Opening Session vs. "jungleman12"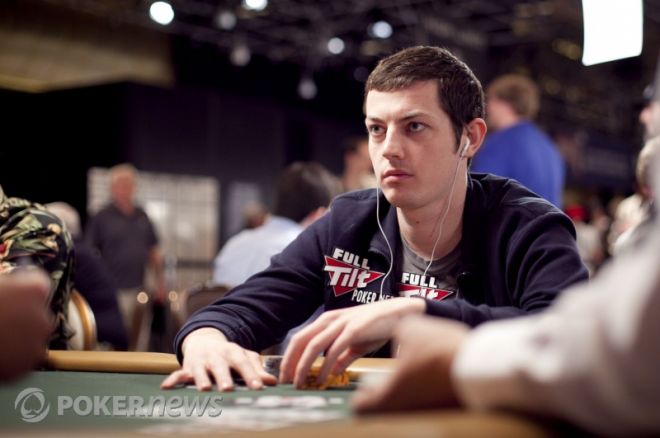 Tom "durrrr" Dwan is hardly prolific when it comes to his Twitter feed, but a message he sent out around midnight last night drove railbirds around the world to fire up Full Tilt and break out the popcorn.
"Gonna start playing @junglemandan (daniel cates) in the next few minutes. This'll be the 2nd challenge. Check my blog for specifics," Dwan wrote.
As we reported a few weeks ago, 20-year-old University of Maryland economics major Daniel "jungleman12" Cates, officially accepted the "durrrr" Challenge, putting $500,000 in escrow and signing on as Dwan's second opponent. The two agreed to play $200/$400 no-limit hold'em across a minimum of four tables with the option of kicking it up to six tables should they feel extra-frisky. The "run it twice" option will be used throughout the 50,000 hands and if either player's stack fall below 75 big blinds, he must reload to a full starting stack.
With those rules in place, the cards went in the air at 12:35 a.m. EDT this morning, and nearly 12 hours later, Cates logged off with a $518,191 profit after 5,829 hands.
The first part of the session lasted about two and a half hours. They got in 1,651 hands, Dwan finishing $129,888 to the good. Remarkably enough, while playing 4 to 6 tables with Cates, Dwan was also sitting in two $200/$400 six-handed pot-limit Omaha games, playing against David Benefield, Chau "La Key U" Giang, Hac "trex313" Dang, "cadillac1944," "DrugsOrMe," and "gamblegambel."
Dwan sat out, saying that he needed a one-hour break. It turned into two hours, and at 5:15 a.m. EDT, they resumed their session, playing for another seven hours. Cates was able to even things up and even pull out to a $150,000 lead by the time they crossed the 5,000-hand mark. In the final hour of their session, however, Cates truly broke out and started running over Dwan, winning another $370,000 before Dwan called it quits.
Cates laid claim to the largest pot of the match, a $192,983 monsterpotten. Dealt
on the button, Cates min-raised to $800, Dwan three-bet to $2,600 and Cates came back over the top for $6,400. Dwan called and they saw a
flop. Dwan check-called a $7,600 bet from Cates. Dwan checked again when the
came on the turn, leaving Cates to bet $21,400. Again, Dwan called. The river fell the
and after Dwan checked a third time, Cates moved all-in for close to $240,000, having Dwan well-covered. After a long think, Dwan called off the $61,092 he had behind, mucking at the sight of Cates' pocket rockets.
That pot, along with two back-to-back six-figure pots Cates won on the "durrrr Challenge 15" table, contributed the most to his late-session surge. The first of those two pots was a curious hand that started off with Dwan sitting $130,000 deep while Cates had $201,000 behind. Dwan opened for his standard $1,200, Cates three-bet to $4,800, and Dwan called. Cates led out for $5,200 on the
flop, Dwan raised to $16,800, Cates three-bet to $29,200, Dwan four-bet to $47,800, Cates five-bet to $66,500, and Dwan folded, conceding the $105,200 pot to Cates without a showdown.
On the next hand, Cates made it $1,200 to go from the button and then called Dwan's $3,600 three-bet. The flop was
. Dwan checked, Cates bet $4,200 and Dwan called. Dwan checked again when the
hit the turn. Cates bet $11,400, Dwan shoved for his remaining $69,263 and Cates called, turning up
for top pair. Dwan was on a flush draw with
. They ran the river twice, neither the
or the
improving Dwan's hand, and Cates took down the $154,126 pot.
Cates was so confident by the end of the match that he was four-bet shoving with bottom pair — and showing it. After a raise to $1,200 and a call from Cates, both players checked a
flop. The turn was the
and Cates checked to Dwan, who bet $2,000. Cates raised to $6,700, Dwan three-bet to $18,400 and Cates pulled the trigger, shoving for $158,339. With $38,092 behind, Dwan folded and Cates showed
for bottom pair.
In only a single night, Dwan and Cates put more than 11 percent of the 50,000 hands in the books. It took six sessions spread out over more than a month for Antonius and Dwan to do the same when their (still-ongoing) challenge match commenced in February 2009. This one could go fast, poker fans. Keep it here on PokerNews for continuing updates.
Want to watch the "durrrr" Challenge live? Open up an account on Full Tilt Poker today.