The "durrrr" Challenge: Dwan Increases Overall Lead to $2 Million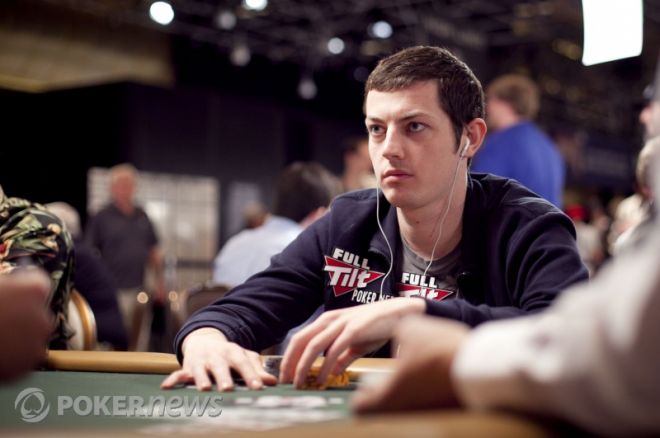 Tom "durrrr" Dwan and Patrik Antonius sat down for another session of the "durrrr" Challenge in the wee hours of Tuesday morning for their second meeting in 48 hours. Although they didn't play for long, logging only 36 minutes of playing time and 181 hands, Dwan came away a $459,961 winner, pushing his total earnings in the challenge over the $2 million mark. With 10,564 hands left to play, Antonius now needs to earn an astounding $195 per hand in order to catch Dwan and avoid paying out an additional $500,000.
Dwan started off strong in this session, picking up his first six-figure pot only four minutes into the match. Dwan opened for $1,200 on the button, Antonius three-bet to $3,600 and Dwan made the call. Antonius check-called Dwan's $4,800 bet on the
flop. The turn was the
and Antonius checked again. Dwan bet $12,200 and Antonius repotted to $53,400. Dwan called all-in for $47,199, turning over
for top two pair, while Antonius showed
for an overpair. The
on the river sealed the deal for Dwan who raked in the $111,197 pot.
All told, this session produced five six-figure pots, three of them unfolding in the last seven minutes of play. Not surprisingly, Dwan won all of them. The session's largest monsterpotten topped out at over $157,000 and was five-bet before the flop — Antonius opening for $1,200, Dwan reraising to $3,600, Antonius four-betting to $7,200 and Dwan coming back over the top for $21,600. With $43,200 already in the pot and only another $57,194 behind, Dwan was essentially committed on the
flop. He led out for a pot-sized bet, Antonius set him in and Dwan called.
Dwan

Antonius
That flop turned out to be quite the cooler, Dwan hitting top set and a straight draw while Antonius flopped top two pair. The
on the turn gave Dwan a flush draw to boot and negated two of Antonius' outs, and the river fell the
, Dwan raking in the $157,587 pot.
A few minutes later, Antonius decided he'd had enough for one night.
Patrik Antonius: im done for today
Patrik Antonius: sry to quit
Patrik Antonius: gg
durrrr: dont blame u
durrrr: its ok
durrrr: i ran so sick
Keep it here on PokerNews for continuing coverage of the "durrrr" Challenge. Want to watch these matches live? Open up an account on Full Tilt Poker today.