WSOP Rookie Roundup: Jim Collopy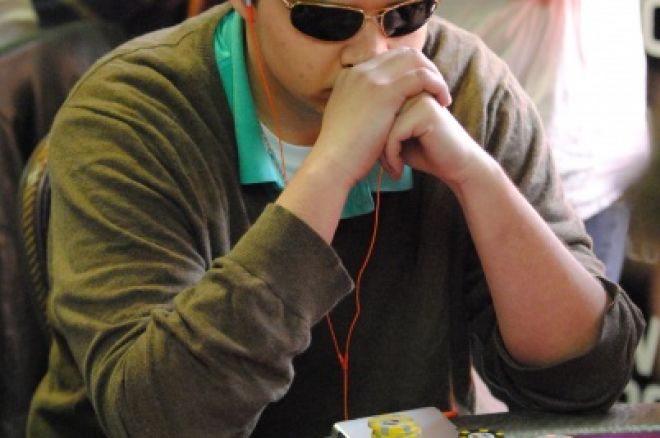 For college kids, summer break is usually a time for internships, catching up with hometown friends, and taking a mental load off from studying, classes, and tests. As for Jim Collopy, he'll be flying to Las Vegas to spend his off months competing in the most prestigious poker tournament series in the world with all eyes on the 21-year-old as he takes his first crack at World Series of Poker gold.
Collopy grew up in northwest Washington, D.C. As a freshman in high school, he was introduced to poker by his older brother. Immediately bitten by the allure of the game, Collopy discovered online poker with his classmate Dan Kelly, who has also gone on to become a sensational player, as well, perhaps better known by his moniker, "djk123." The two crushed the games, particularly multitable tournaments. This, of course, was during the time that poker players now refer to as the golden era of online poker, when money was flowing and the fish were abundant.
Over the years since that time, with the introduction of training videos, forums, and other tools readily available for personal improvement, the games became tougher. Those who were winning before either improved or simply drowned in the increasingly larger pool of good players and ultimately began losing. As the overall skill level of online poker continued to rise, only the best and most talented players were able to rise to the top of the food chain — and Collopy was one of them.
For the past three years, Collopy has been attending New York University, majoring in economics with a minor in Irish studies. When asked why he wants to finish college despite having such a lucrative poker career already, his answer is, well, it's too easy not to.
While attending school, he's had some of his biggest successes. Playing under the screen name "Mr_BigQueso," Collopy has made consistent cashes on PokerStars in the Daily $100 rebuy and the Nightly Hundred Grand. His largest cashes include a fifth-place finish in the Sunday Million in November 2008 for $57,000, taking down $63,000 in May 2009 for winning the PokerStars Sunday $500, and winning that same event in September 2009 for $87,000 just a few hours after winning a Full Tilt Poker $100 rebuy event for $41,000. Most recently, he won the $300 Full Tilt Poker $200,000 Guarantee for $51,000 in January.
As far as live tournaments go, Collopy has had to play overseas where the legal gambling age is 18. He has cashed in the 2009 PokerStars.com European Poker Tour Barcelona, EPT Vilamoura, and EPT Snowfest main events, as well as the 2009 World Poker Tour Marrakech Main Event. Having just turned 21 in March this year, he's already amassed more than $1 million in winnings. Fortunately for him, he's been studying abroad for the past few months and is currently in London, cutting down on his jet lag when he's hopping between events. His next stop is Las Vegas.
When he descends upon the Rio this summer for first time as a player, he'll no doubt be ID'd. If the players at his tables make the crucial mistake of underestimating this baby-faced tournament assassin, they'll be sorry.
And his expectations? Quite high. Planning to play a slew of events including the smaller mixed tournaments, Collopy expects to win a bracelet. For the past two years, he's had to sit on the sidelines and watch players he has backed have all the fun. Now, it's Collopy's time.
So while most of his classmates might enjoy the fact that they aren't spending their summer inside a cold casino, Collopy wouldn't have it any other way. He'll be vying for guts, glory, and WSOP gold.
Follow us on Twitter for up-to-the-minute news, and also become our fan on Facebook.