WSOP Rookie Roundup: Ashton Griffin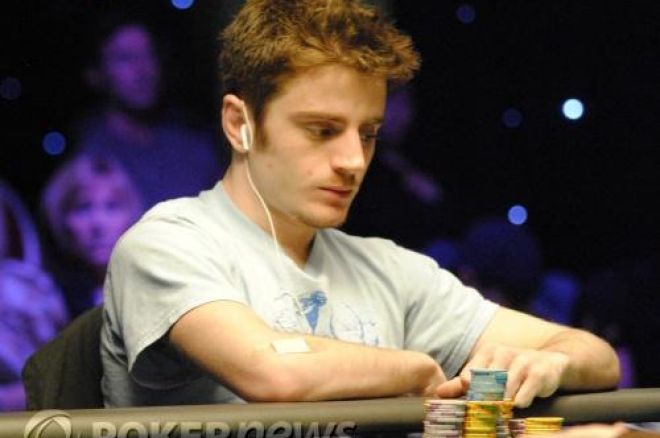 When you're a winner in the highest-stakes cash games online, take on the world's toughest players heads-up with stunning regularity, and already have a major tournament title under your belt, is there really anything left to prove in poker?
With all that Ashton Griffin has already accomplished on the felt, it's hard to believe that later this month, he'll be making his World Series of Poker debut. Griffin turned 21 earlier this year and in the short time that he's been "legal" in the U.S., he's already won a North American Poker Tour event, topping a super-elite field at the $25,000 High Roller Bounty Shootout at Venetian for a $560,000 score (and some serious TV face time on ESPN). Griffin won more than $3.6 million online in 2009 and is currently up close to $1.4 million this year.
Although Griffin's bankroll is exploding these days, three years ago he was down to his last $200. Griffin started playing online while he was still in high school and worked his way up to a $20,000 bankroll playing no-limit hold'em ring games and mid-stakes sit-n-goes. Even as a novice player, he still played a volatile style that sent his online balance rising and falling with the sun. One day he'd win five figures, the next he'd be down to the felt. By the summer of 2007 he was nearly busto and after a short-lived stint working a "real" job as a landscaper, he ground the little money he had left up to $10,000 by the end of the summer. Griffin quit school and began focusing on playing heads-up no-limit hold'em. That's when his game really took off.
By early 2008, Griffin was dabbling in the poker variant that would earn him a fortune — pot-limit Omaha. With four hole cards instead of two, the legendary "Ashton Griffin swings" entered a new dimension as he rapidly moved up in levels. By August 2008, he was taking shots at the nosebleed stakes on Full Tilt, playing $300/$600 and $500/$1,000 NLHE and PLO and $2,000/$4,000 mixed games. He won an astonishing $1.2 million that month, but lost nearly all of it back the following week.
Griffin moved back down in stakes and was able to recover some of his losses, but in February 2009, he experienced his most brutal single-day loss, dropping $400,000. Soon thereafter, Griffin accepted a stake in order to get himself back on the grind. Within a month he had won $600,000 playing $25/$50 cash games and took down Full Tilt's $25,000 buy-in Heads-Up Championship for more than half a million dollars.
In the summer of 2009, Ashton Griffin went out to Las Vegas, despite not yet being old enough to legally play poker in casinos. One night he threw caution to the wind and played a session of $200/$400 half-NLHE, half-PLO in Bobby's Room at Bellagio and won a reported $200,000. Griffin wrote about his exploits on the Two Plus Two Forums, but ultimately removed the posts.
Look for Ashton Griffin to make his presence felt in the bigger buy-in no-limit hold'em and pot-limit Omaha events. This heads-up specialist will also be one of the top contenders in the already-elite field of the $10,000 World Championship Heads-Up NLHE event.
Follow us on Twitter for up-to-the-minute news, and also become our fan on Facebook.