WSOP Rookie Roundup: Carter Phillips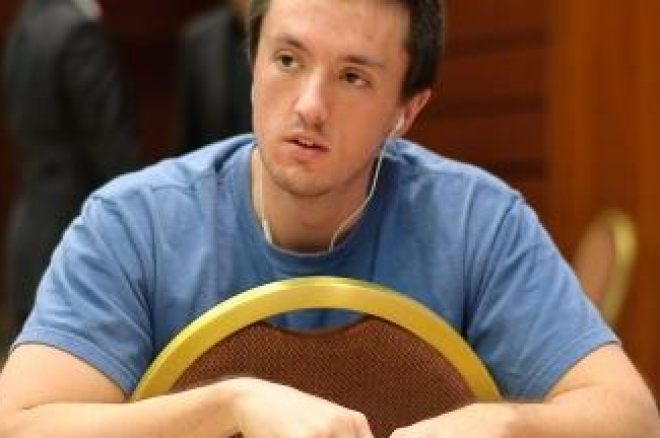 A year ago, Carter Phillips began making a name for himself in the poker community, but not on U.S. soil. Phillips didn't turn 21 until October 26, 2009 and was restricted to playing tournaments outside of the States. Since turning 21 though, Phillips has started working U.S. events into his busy travel schedule along the circuit. He's even relocated himself from Charlotte, NC to Las Vegas, NV.
In the first month of 2009, Phillips went down to the LAPT in Vina del Mar, Chile and took tenth place, just missing out on the final table. It was several months later though when Phillips really broke out and he did so at EPT Barcelona in September.
First, Phillips chopped the €1,000 No-Limit Hold'em side event for €29,500. Just days later was the Main Event, an €8,000 buy-in that drew 428 entrants. Phillips made his way to the final table and when it was all said and done, hosited the trophy above his head as champion. A cool €850,000 was the prize and Phillips was now somebody. A couple months later, Phillips cashed in a side event at EPT Prague and then cashed in both the Main Event and High Roller Championship at the PokerStars Caribbean Adventure to bolster his resume. In February of 2010, Phillips made his way to the final table of the WSOP Circuit Championship Event at Harrah's Tunica with the likes of Paul Wasicka, Dwyte Pilgrim and Matt Stout. Phillips finished in fifth place for just under $36,000.
In the short time he's been playing live poker, Phillips has competed with the best in the game. His results demonstrate a solid transition from online poker, where he plays under the name "bdybldngpkr", to live events. "Online, you play against the same people and get a feel for how they play," said Phillips. "Ninety percent of them might play full time. Live, there's a mix of pros and recreational players. But I approach it the same way."
This year will be Phillips' first foray into the madness of the World Series of Poker. The brutal grind that eats some pros alive might not take as much of a toll on Phillips though, as he avidly works out and keeps himself physically fit. Being physically fit helps to keep his mind clear and sharp at the table. He'll need that advantage more than ever during the endless days of poker that take place all summer long in Las Vegas.
What's up, Carter? You ready for the World Series this summer?
I'm extremely ready for the summer. Despite being pretty burnt out of poker for the past few months, I feel like the World Series and the excitement around it will give me a lot of motivation to play a lot and play really well.
Have you thought about the type of approach you're going to take this summer? Are you going to just play anything and everything, or have you mapped out a schedule of events you'll be focusing on?
I only play no-limit hold'em so I basically will just be playing all of those events. Because I get burnt out fairly easy I will take breaks when necessary in order to keep playing well everyday.
Which events would mean the most to you to win and which ones are you looking forward to the most?
Obviously the Main Event is the event I'm looking forward to the most and would like to win the most, but I'm also really looking forward to the $25k six-max. I feel like the quality of play in that will be really good, so winning that tournament against a field that tough would mean a lot to me.
Everyone that knows you understands that you like to keep yourself in shape. How do you think this will give you an advantage during the long haul of the Series?
I feel like this is definitely a big advantage for me. I will probably physically feel better than other players at the table, especially near the end of the Series when everyone's been grinding a lot. Also, I feel like working out is a huge stress reliever for me, so working out everyday before the tournaments start puts me in a good frame of mind to play the tournament that day.
This will be your first summer not only playing the WSOP, but also living in Vegas. How do you plan on balancing grinding the WSOP events with the lifestyle that comes with living as a young and successful poker player in Sin City?
I feel like this would be extremely difficult for me normally, but I have been living in Vegas for the past month. I have been going out a lot and having a ton of fun since moving to Vegas so by the Series most of that will be out of my system and I will be able to just focus on poker.
Do you have any side bets on the Series? Bracelet bets, performance-based bets, team bets, anything like that?
I don't currently have any side bets or anything but I'm really confident in my game right now and would probably bet on me versus almost anyone in no-limit hold'em.
Give us the names of some other first-timers at the WSOP that you think we should look out for.
Craig Bergeron, a.k.a. HU4ROLLZ, is also going to crush this year in his first WSOP.
Follow us on Twitter for up-to-the-minute news, and also become our fan on Facebook.