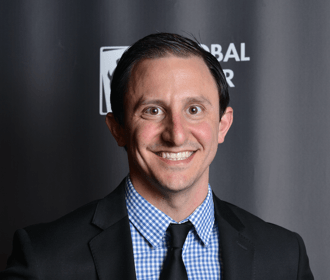 Donnie Peters
Originally from Buffalo, New York, Donnie Peters relocated to New Hampshire with his family prior to high school before attending Barton College in North Carolina to both study and play soccer. After a year and a half, Donnie transferred to Elon University where he pursued a degree in physics and mathematics. It was during his time at Elon that Donnie discovered his passion for poker.
During his last semester at Elon, Donnie was offered a job with PokerNews to work at the 2008 World Series of Poker. He took the opportunity after graduating and continued to work with PokerNews for the following year and a half before joining the team full-time in January 2010. Later that year, Donnie was promoted to Live Reporting Manager of PokerNews, along with maintaining a role as a senior writer for the site. In November 2012, Donnie was promoted to Editor-in-Chief.
In 2016, Donnie received the Media Person of the Year award at the American Poker Awards.
Outside of his many duties, you can regularly find him traveling the globe to cover the world's largest poker tournaments. When he's not on the road, Donnie enjoys frequenting various Las Vegas cash games as he now calls the desert his home.