The Weekly Turbo: FTOPS XVII Announced, Peter Eastgate Quits Poker, and More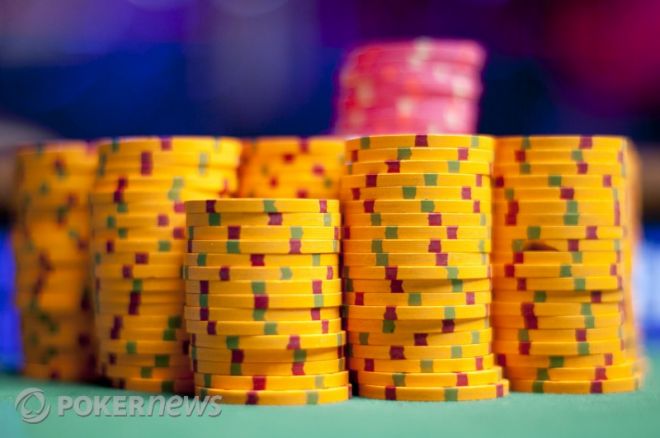 If you've been too busy raking in chips in the 2010 World Series of Poker Main Event, or sweating your friends on PokerNews' live reporting of the WSOP, you should know you missed out on quite a bit of news this week. Peter Eastgate quit playing poker, Full Tilt announced the FTOPS XVII, and PokerStars announced its 2010 WCCOP. Lucky for you, we've got it all recapped in the Weekly Turbo.
FTOPS XVII Announced
Want to win some gold? Maybe a gold bracelet is just out of your grasps, but a gold jersey might not be. The 17th Full Tilt Online Poker Series kicks off August 4 and runs through August 15 and you'll have 34 chances at gold. There is a $19 million guaranteed prize pool throughout the total Series.
Six Rush Poker tournaments will be included this time, as well as the Two-Day event, knockout events, shootout events, and of course, the $3 million guaranteed Main Event.
If you bubble an FTOPS event, Full Tilt is giving you a chance to bounce back with the "Bouncebackability" Freeroll. Each bubbler will receive entry into the freeroll and the winner of it will get a seat into the FTOPS XVII Main Event.
If you don't have a Full Tilt Poker account yet, what are you waiting for?
Throwing in the Towel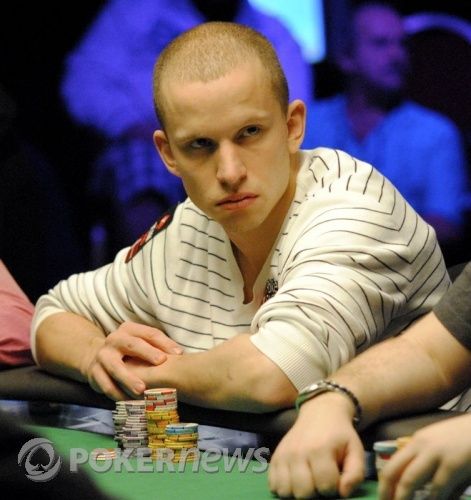 Two years after he became the World Series of Poker Main Event champion, Peter Eastgate has decided to take a break indefinitely at the ripe old age of 24. We've seen players declare they've quit or are taking a break before. See Shaun Deeb, Jonas Danielsson, Gus Hansen (who, according to rumors, isn't playing this year's WSOP Main Event, either), and Mike McDonald, so while another poker player "calling it quits" isn't too much of a surprise, Peter Eastgate calling it quits is. Had we have known his goal was never to spend his entire life playing poker, we may not have been so taken aback.
"When I started playing poker for a living, it was never my goal to spend the rest of my life as a professional poker player. My goal was to become financially independent. I achieved that by winning the WSOP Main Event in 2008. The period following has taken me on a worldwide tour, where I have seen some amazing places and met many new people; it has been a great experience. In the 20 months following my WSOP win, I feel that I have lost my motivation for playing high level poker along the way and I have decided that now is the time to find out what I want to do with the rest of my life. What this will be, I do not yet know. I have decided to take a break from live tournament poker, and try to focus on Peter Eastgate, the person. I want to thank PokerStars, my friends and family for their support over the last 20 months and for their support in my decision to take a break from poker," Eastgate said.
Read all about it at the PokerStars Blog.
2010 WCOOP Schedule
PokerStars has recently released the schedule for the upcoming 2010 World Championship of Online Poker. It all kicks off September 5 and runs through September 26. Most days will see three events take place, while a few will have two. There are high-roller events, shootouts, turbos, and two-day events on the schedule.
Last year almost $52 million in prize money was handed out and the Main Event title and $1,700,000 prize went to Yevgeniy "Jovial Gent" Timoshenko.
We would post the entire schedule here, but the PokerStars Blog already has it all lined up for you.
Welcome to the Team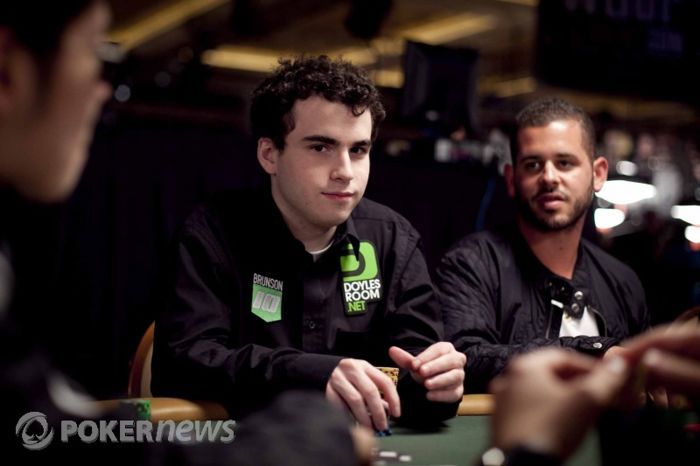 We're one player closer to completing the Brunson 10. Completing this team feels like its taking longer than Patrik Antonius and Tom Dwan to complete the "durrrr" Challenge. Yes, that this is still going on.
Dan "djk123" Kelly cemented his place on the team by taking down the $25,000 six-handed event at the 2010 World Series of Poker. If you recall, Doyle Brunson posed a challenge to four online poker young guns. Kelly, Faraz Jaka, David Sands, and Michael Martin would have to let their WSOP results do the talking for that coveted spot on the Brunson 10, and a gold bracelet win is an automatic in.
Brunson made Kelly's spot on the Brunson 10 official in his blog.
Playing Live
Thursday marked the day that Pennsylvania casinos officially began offering table games. The license, which was approved earlier this year by state legislators, was made official at 6 a.m. This comes four years after the state legalized slot machines to help the budget deficit.
The Rivers Casino saw eighty people line up to be first in the new section. Another 200 followed suit afterward. "Six tables in the poker room were full and people were screaming at the craps table — you couldn't have written a better script," the casino's general manager, Todd Moyer said.
Projections estimate that by 2012, $865 million a year will be generated overall from table games and $103 million a year in tax revenue for the state. The state will keep 14 percent of the revenue from table games and host counties will and municipalities will get one percent each.
The Pittsburgh Post-Gazette has more.
If You Build It, They Will Come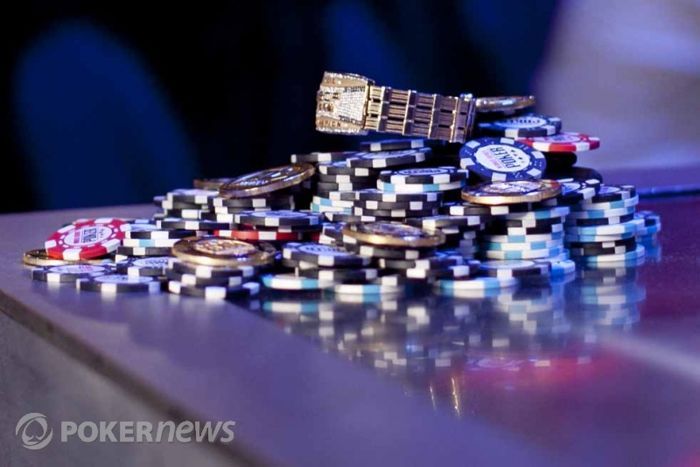 OK, so there really wasn't a lot of building going on, but recession or not, poker players came out in droves for this year's World Series of Poker. The 2010 WSOP Main Event drew the second largest field in the 41-year history of the WSOP. The Main Event field drew a crowd of 7,319, generating a prize pool of $68,798,600. First place this year will win $8,944,138.
"It's certainly the high water mark for the poker industry, but it's become more of a pop culture happening," WSOP Vice President Ty Stewart said. "I've heard it said that it's like a bucket list item (things to do before I die). It's a bucket list badge of honor. People say they want to run with the bulls in Pamplona and swim with the poker sharks in Vegas."
USAToday.com has more.
Learning a Thing or Two
You may know about the WSOP Academy, the official poker school of the World Series of Poker, from the live training classes it has been holding at the Rio during the WSOP, as well as at various other venues. Well, now you can learn in the comfort of your home. WSOPA has launched a new interactive online poker school to help players improve their game.
From July 1 through September 1, you can grab the beta version of WSOPA for $14.95 a month. There's a "Training Roadmap" with 12 chapters for the player to go through. Then players can go through a "Certification Course," as well as head on over to the "Bracelet Winners Corner" to learn from the champs. There will be a weekly show dedicated to poker strategy, hosted by Ali Nejad, and Joe Navarro will let you in on his FBI observation skills, so you can read souls at the table.
Instructors include Annie Duke, Phil Hellmuth, Greg Raymer, Mark Seif, Mark Gregorich, and Gavin Griffin. ""The WSOP Academy Online is unlike any other training site. It gives players a clear training roadmap, with a tested protocol that improves confidence and ensures your game is getting better each time you train," Hellmuth said. "We teach players with real hands from real tournaments with exclusive WSOP content, giving them our first-hand view of every flop, turn and river. This is the place where the next generation will learn to become champions."
Learn more over at WSOPAcademy.com.
Be sure to follow us on Twitter for up-to-the-minute news and become a fan on Facebook.