Absolute Poker $4 Million Guaranteed UBOC 5 in August with Exclusive Club Pokernews Freerolls this Weekend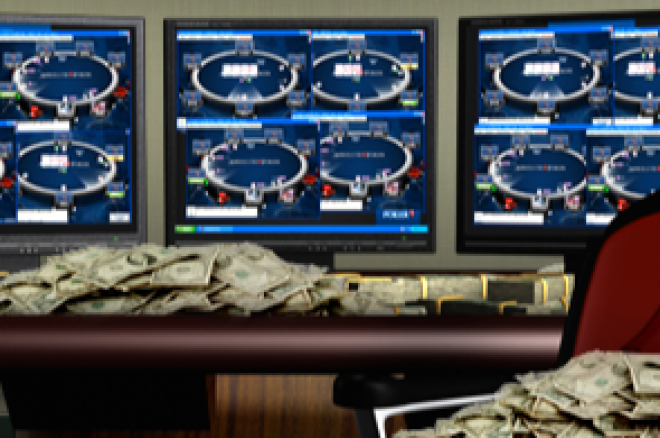 August is a huge month for online tournament poker as Absolute Poker gears up to host the UBOC Online Championship 5. Starting on August 18, 20 tournaments over 12 days guarantee $4 Millionacross a variety of exciting formats. A Mini-UBOC series will run alongside for small stakes players, and a variety of added-value promotions will take place, too.
What's more, Pokernews is hosting two exclusive $1,500 Freerolls to either provide you with a roll for UBOC or to commiserate afterward if things don't go the way you hope they will.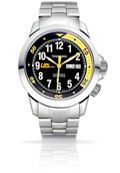 Not only will the winner of every UBOC event and the overall leaderboard win big money and bragging rights, he or she will also win an exclusive UBOC commemorative watch. There is plenty of added value for players who cash multiple times in the Bubble Buster Contest. If you cash twice, you win entry into a $10,000 Freeroll. If you cash three times, you win a $215 tournament seat. Seven cashes will win you $5,000, 10 cashes $100,000, and if you manage to get 11 or more cashes in the bag, you will win a cool million dollars!
Satellites and steps tournaments are running for all the events and there are added-value prizes for anyone who wins more packages than anyone else.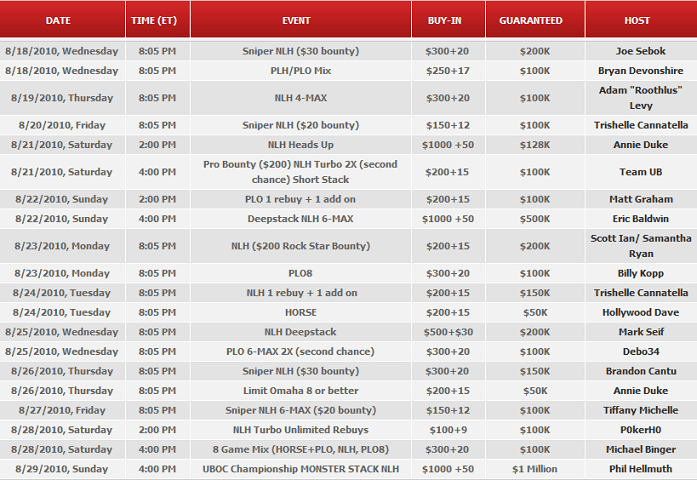 But why not start your UBOC campaign off from zero investment in our $1,500 Pokernews Freerolls? We are hosting two $1,500 freerolls in August with Absolute Poker, one just before UBOC starts on August 15 and another as it draws to a close on August 29, both at at 19:35 GMT.
Time is running out to qualify for the first freeroll, which closes the qualifying window on August 11 at 23:59 - but thankfully its easy to book your place!
For new players, all you need to do is download Absolute Poker via our links and register a new account in the freerolls qualification period and make a minimum deposit. Existing Pokernews referred players can still play providing they play 150 raked hands in each tournaments qualification period. Raking those hands shouldn't be a problem because it will also help you along the way to clearing your Pokernews 100% Deposit Bonus worth up to $1,200.
For more details check out the $1,500 Absolute Poker Freeroll Page.
Already have an Absolute Poker account? We are also running this exact same promotion on Ultimate Bet.