Is Poker a Game of Skill Debate in South Carolina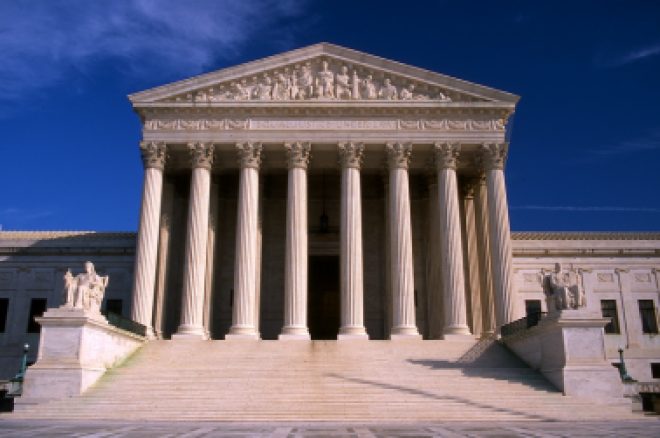 Whether poker is a game of skill or not was a central factor in an appeal heard Tuesday by the South Carolina Supreme Court.
The case began four years ago when about 25 people were arrested for gambling in South Carolina during a raid on a private residence. Most of them pled guilty, but five individuals challenged the arrest and were found guilty in district court. However, that ruling was overturned on appeal last year by Circuit Judge Markley Dennis, who found that Texas hold'em was a game of skill and therefore did not fall under the state's antigambling laws.
A small case involving five southerners has grown to have much larger, national implications. The Poker Players Alliance sees the matter as important enough that its representatives, including executive director John Pappas, have been in South Carolina since the beginning of last week putting together a plan of attack for the hearing.
"This would be the highest court to rule that the predominance test applies to poker and skill applies to poker," Pappas said. "That would be a huge victory."
In South Carolina, it would mean that citizens will be allowed to play poker for money in their homes. Nationally, it would set a stronger precedent for poker being considered a game of skill in U.S. courts. The decision could spread to other states.
South Carolina's five justices are expected to deliberate on the matter with a written ruling not likely to come until 2011.
- - - - - - - - - -
Pappas said the PPA has reached out to representatives of Commerce Casino in California for a second time after not hearing back on its first request. Pappas wants to sit down with Commerce leaders to have "open and honest dialogue on how we can get them to support federal legislation."
Commerce representative Tom Malkasian testified against Barney Frank's bill to license and regulate Internet gambling at the House Financial Services Committee in July. Commerce claims to support the idea of regulated intrastate online poker in California, though the casino opposed the bill that was introduced in the state senate earlier this year leading to it being withdrawn.
The PPA called for action against the casino two months ago, asking its members to sign a letter urging Commerce to reconsider its position on federal legislation. The letter received more than 10,000 signatures. Commerce management responded with a public letter attempting to defend its stance. Pappas said the PPA will continue to wait for a response and not rush into any further action.
If you want to take a big step forward with your poker game, check out PokerNews Strategy. With regular videos from players like nanonoko, URnotINdanger2 and Josh Tieman, you can gain insight into how some of the best in the business do what they do. Check out our range of sample videos to see what we mean.